Eleven years ago, actor Sylvester Stallone suffered a devastating loss when his son Sage was found dead in his Studio City, Los Angeles. Allegedly, he hadn't spoken to anyone in the days leading up to his untimely death. He was 36.
At the scene, officials found bottles of prescription pills, but the autopsy showed that he hadn't used any drugs except for over-the-counter pain reliever. The cause of death was determined as atherosclerosis, which led to coronary heart disease.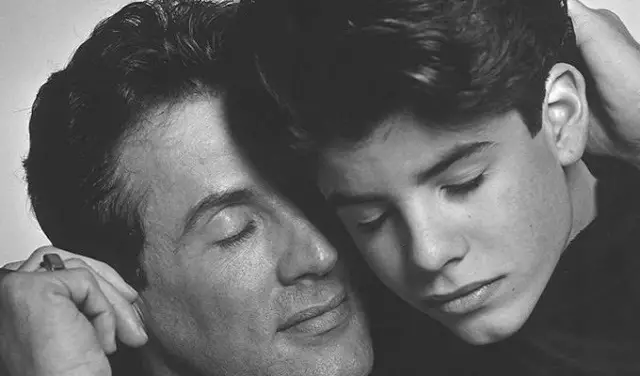 Over the years, many people wondered what it was that troubled Sage and what really happened to him. Now, although briefly, his father opened up about Sage in the newest documentary about his life, Sly.
Sage was the Rocky star's eldest child. He made his acting debut alongside his father in Rocky V, in which he played Robert Balboa Jr, Rocky's son. Sage also appeared alongside Sylvester Stallone in Daylight in 1996 and starred in The Evil Inside Me in 1993.
Stallone shared Sage with his first wife, Sasha Czack. The two have another son named Seargeoh Stallone.
At the time of Sage's passing, Stallone asked the media outlets to end "speculation and questionable reporting" about his son's cause of death, CNN reported.
"Because when a parent loses a child there is no greater pain," Stallone told the outlet.
"Therefore, I am imploring people to respect my wonderfully talented son's memory and feel compassion for his loving mother, Sasha, because this agonizing loss will be felt for the rest of our lives," he continued. "Sage was our first child and the center of our universe, and I am humbly begging for all to have my son's memory and soul left in peace."
During an interview with People from December 1996, Stallone said his son "avoids the gym like the plague," while Sage added: "People call me a hermit, but I'm happy."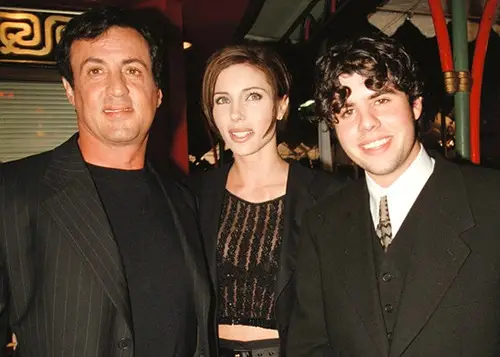 In Rocky V, the documentary inspire by his life which has recently aired on Netflix. In it, the actor reflects on how Rocky V is similar to what his real-life relationship was with his late son.
Asked if he drew from his own experience in writing this storyline, Stallone replied: "Unfortunately, yes."
He then adds, "I try to take something that actually is what I wish I had done in real life, but I wasn't able to do that in reality.
"And so, quite often, I would do it theatrically, magically. … Unfortunately, you put things before your family. And the repercussions are quite radical and devastating."
In the documentary, Stallone described the storyline involving Tommy and Rocky Jr. as being "almost too personal."
Please SHARE this article with your family and friends on Facebook.
Bored Daddy
Love and Peace