One of the first Friend's co-stars to arrive at Matthew Perry's funeral was Jennifer Ansiton, the friend Perry once said reached to him out the most.
Needless to say, when they learned of Perry's passing, the actors of the famous TV show were utterly heartbroken.
Jim Burrows, who directed more than a dozen episodes of Friends, texted Aniston, Cox and Kudrow the moment he learned Perry had died.
"I had texted the girls the day we found out…They were destroyed. It's a brother dying," he said.
The relationship Perry shared with his five best friends on screen translated into equally profound friendships off screen.
Jennifer Aniston, 54, Lisa Kudrow, 60, Courteney Cox and David Schwimmer, 57, all dressed in black, arrived at Forest Lawn Church of the Hills in Los Angeles, while Matt LeBlanc met them outside following the tearful service.
"We are all so utterly devastated by the loss of Matthew. We were more than just cast mates. We are a family," the cast said in a joint statement. "There is so much to say, but right now we're going to take a moment to grieve and process this unfathomable loss. In time we will say more, as and when we are able. For now, our thoughts and our love are with Matty's family, his friends, and everyone who loved him around the world."
The cast of Friends have attended the private funeral of their co-star Matthew Perry at the Forest Lawn Church of the Hills on Friday.

Dressed in black suits, Jennifer Aniston, Lisa Kudrow, Courteney Cox, and David Schwimmer arrived as a quartet to farewell their friend.… pic.twitter.com/JpsM1GJm9N

— The Today Show (@TheTodayShow) November 4, 2023
Perry's parents, mother Suzanne Morrison, father John Perry, and his step-father, Dateline journalist Keith, were also in attendance and were spotted sobbing.
Peter Gabriel and Kate Bush's rendition of "Don't Give Up," a tune Sir Elton John once credited with saving his life and helping him get sober, made the farewell even more poignant.
Perry loved this song, and in his autobiography, he explained why was that so.
"They are saying 'Don't give up,' I mean come on, how am I not going to like that? But the music video of that was just them hugging each other and the camera just went around until the song ended. It was so cool and I loved that. I've been writing when I've signed the book, I always put 'Don't give up' there because you shouldn't give up."
Remembering these words, the small crowd of mourners kept shading tears for the late star.
Friends stars console each other after saying their final goodbyes to Matthew Perry at private funeral service for the actor in Los Angeles cemetery https://t.co/QcoudqpYHa pic.twitter.com/crwT0jSULN

— Daily Mail Online (@MailOnline) November 4, 2023
Forest Lawn Cemetery, where Perry was laid to rest, is opposite Warner Bros Studios, where Friends was filmed for 10 seasons. Other celebrities buried there are Humphrey Bogart, Nat King Cole, Michael Jackson and Elizabeth Taylor.
Perry was never afraid to speak of his struggles with addictions publicly. In his memoir, which he published in 2022, he wrote that he had been to 6,000 AA meetings, went to rehab 15 times, had 14 surgeries to try and correct the damage from his addiction, and had been in detox 65 times.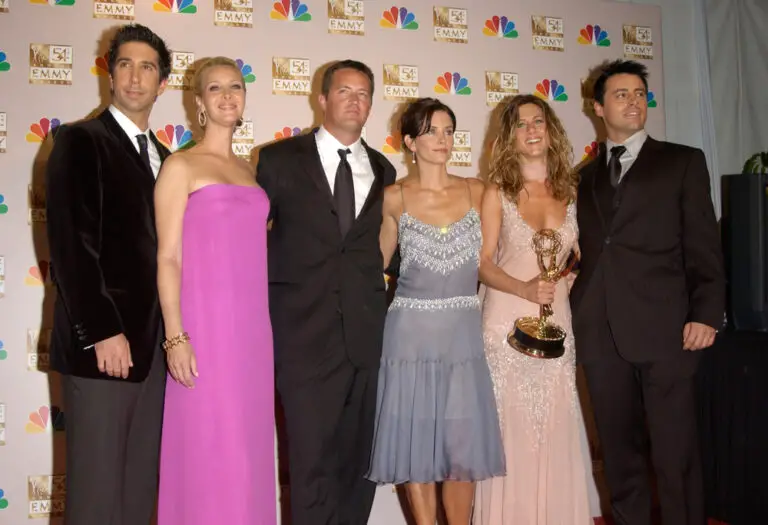 Following Perry's passing, there have been many rumors surrounding his cause of death. What is known, however, is that there were no illegal drugs found in his home where he was found unresponsive in the hot tub. The only medications found were prescribed ones that were properly labeled and kept in storage bottles.
In order to put an end to the speculations, Athenna Crosby, who had lunch with the late star on the Friday before his death, claimed he was now 100% sober.
"I happen to be the last person to be seen with him…In the interaction that I had with him, he was extremely positive, sober, acting normal, spoke very well, did not give me any impression that he was under [the influence of] drugs or alcohol of any kind," said Crosby, 25. "So, I think people are speculating that this was a relapse situation. I just want to defend him and say that it was not."
Crosby said that while at the restaurant, Perry refused to touch the drink menu.
In fact, "He was a little shy to order a Diet Coke because that's caffeine, and it's one more thing that some people might struggle with. But then eventually he said, 'I'm actually doing really good, and this is just a little treat to myself.'"
A person who attended AA meetings with Perry also defended the actor's sobriety. Speaking to the Daily Mail, they said, "Matty wasn't drinking. He was a big part of our AA community. He was attending meetings, speaking at meetings and was working with a handful of newcomers." The person, who chose to remain anonymous, continued, "He could speak so well and motivate people…It was important for him to reach the younger generation and spread his 'Don't Give Up' message. He really lived by those words."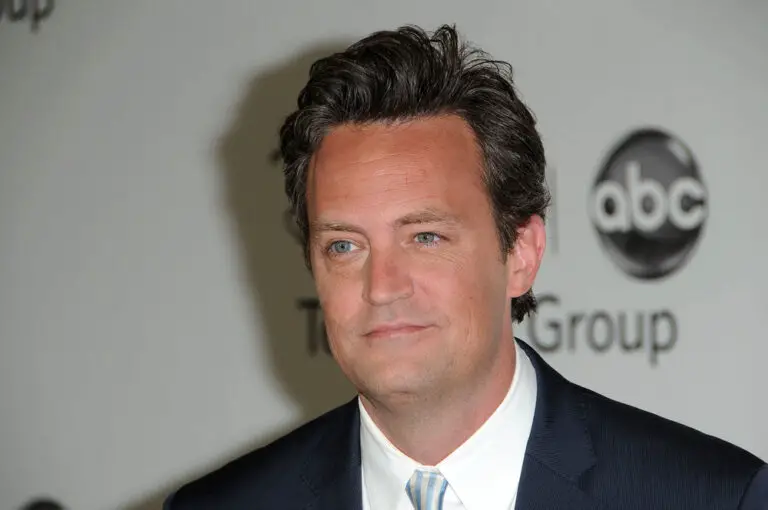 Further, the source added that Perry was an inspiration for many. "He always made people laugh, even in meetings. But he was also spiritual, not religious, but spiritual. He walked the talk and knew this was his mission. To help other people, to give them hope.
"Matty will forever be the definition of hope because he never, ever gave up. He turned his life around and helped countless people in the program. More than he could imagine."
Rest in peace, Matthew Perry.
Please SHARE this article with your family and friends on Facebook.
Bored Daddy
Love and Peace