One thing I love about America is that the war veterans and the members of the military there are always treated with deep respect and considered heroes. Americans are well aware that it is because of these people that they enjoy freedom each and every day.
Lawrence Brooks is one of 300,000 living veterans who served during the World War II. Believe it or not, this hero was born on September 12, 1909, and turned 111 this year.
What's most, he celebrated his birthday in a unique way and received around 9,700 cards from people from all over the country who congratulated him on his birthday and his heroism.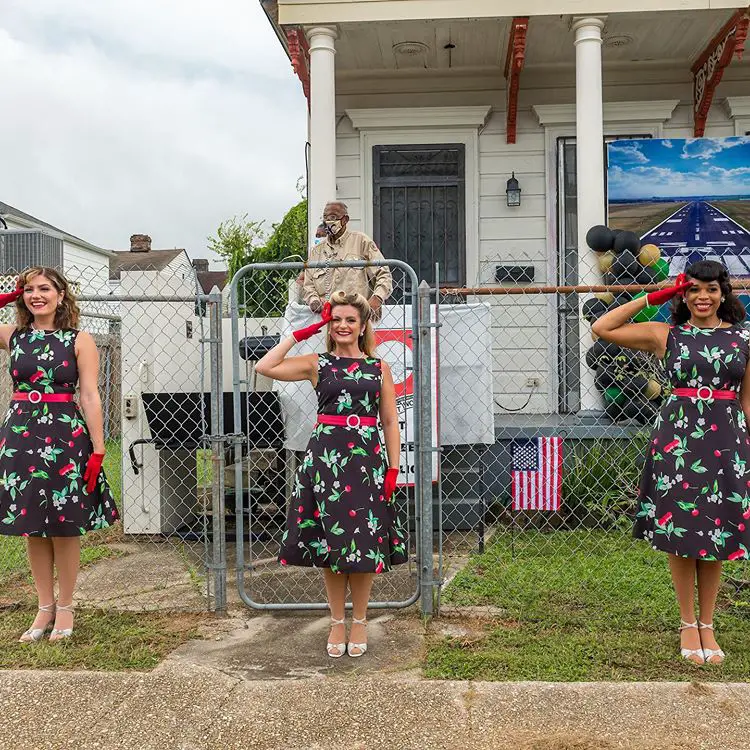 Brooks, who served in New Guinea and the Philippines as part of a unit mainly made up of African Americans has been celebrating his birthday at the National World War II Museum in New Orleans each year.
This time, however, it was a bit different. Because of the coronavirus pandemic and the social distancing, this hero watched the museum's vocal trio, The Victory Belles, singing "Happy Birthday" to him from his porch. He also received an aerobatics show and a full military flyover.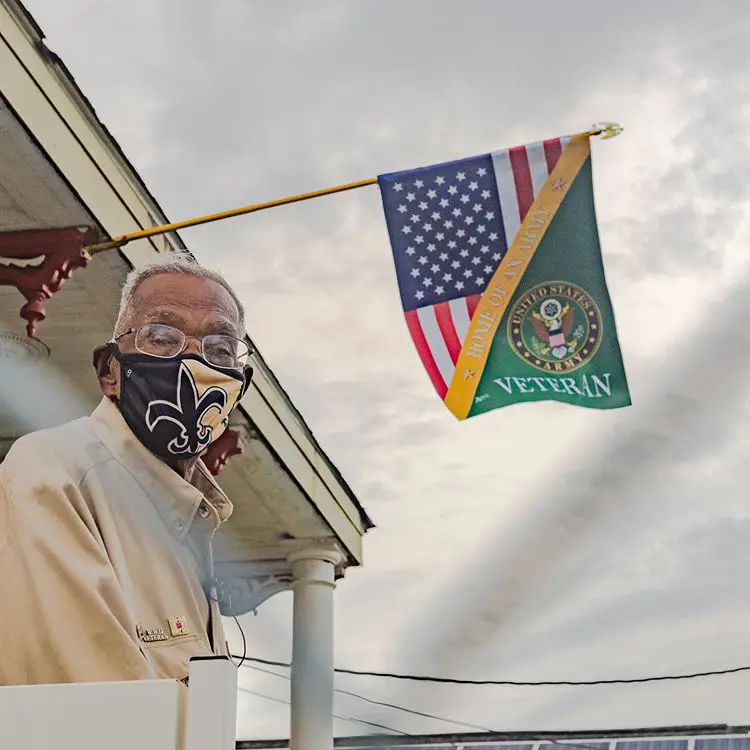 The museum took to Instagram and wrote, "While we weren't able to have our usual birthday party at the Museum this year, we were able to host a socially distanced celebration that he could view safely from his porch. In addition to flyovers, a cake, and a personal performance from the Victory Belles, we were able to deliver the nearly 10,000 birthday cards sent in from around the world. Thank you to everyone who sent a card or birthday wishes for helping us make this day special in a new way!"
The president of the museum, Stephen Watson, said, "The museum's mission is to tell important stories of the men and women who served in World War Two. We are honored to celebrate Lawrence Brooks, whose life and service are filled with such stories of bravery and determination."
After the war was over, Brooks worked as a forklift operator. He has five children, 13 grandchildren, and 22 great-grandchildren. We wish him a very happy birthday and many more to come.