Angela "Big Ang" Raiola became a huge star when she first appeared on the reality show Mob Wives which captivated the attention of a huge audience.
All of the women who were part of the show were somehow related to the families which controlled the mafia in New York City. Big Ang was the niece of the late Salvatore "Sally Dogs" Lombardi, one of the "capos" of the notorious Genovese crime family. Besides being famous for her larger-than-life personality and brash demeanor, Big Ang was also known for her plastic surgeries and her distinctive looks; her huge boobs and lips among the rest.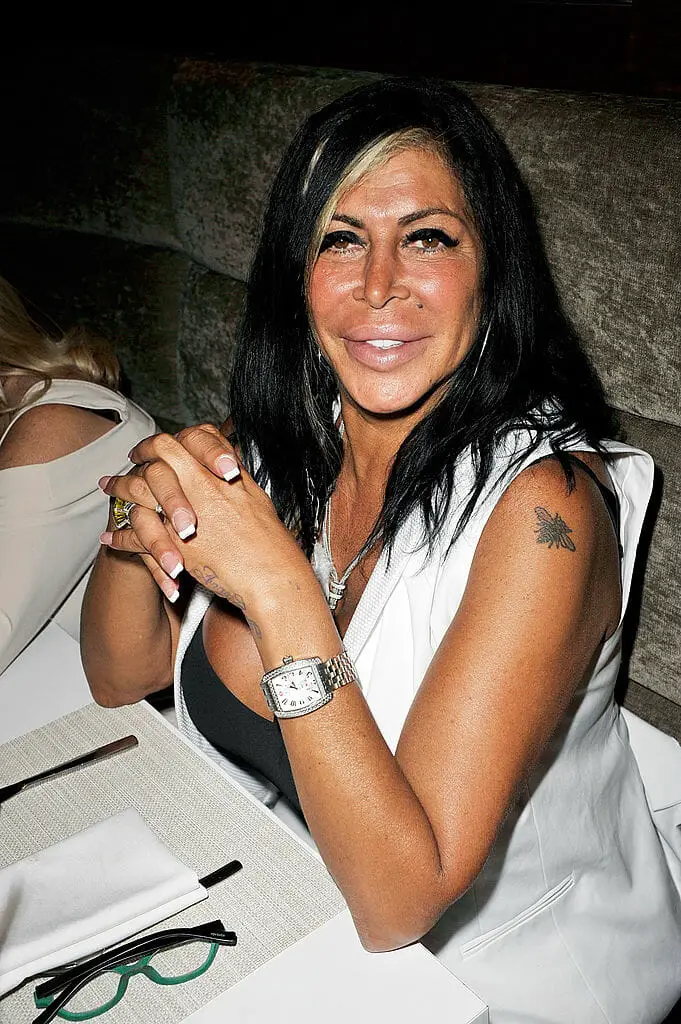 In 2001, Big Ang was arrested in Brooklyn when she tried to sell drugs to undercover cops. She was 41 at the time and was actively involved in the work of the mafia. Her role was distributing drugs on "street-level."
As the leader who Big Ang worked for was sentenced to 13 years in prison, she was sentenced to three years' probation in 2003.
"People ask me why I did it. I was a single mom, supporting my family, paying $3,000 in rent. I did it for the money. I wouldn't do it again and haven't since. I learned my lesson," Big Ang explained back in the day.
She had a hard time spending four months in house arrest because she was a kind of person who wanted to be in the center of attention and loved partying. Because she couldn't go out, she decided to bring the party to her and organized sleepovers and parties.
"My girlfriends and family came by every day. That also made me feel less claustrophobic. But for someone like me who needs to be where the action is and loves to go out, being confined to one place was torture," she explained.
She even released a book in which she gave her readers tips on how to kill boredom among the rest.
Mob Wives was praised by critics and reached huge popularity. Ken Tucker, a TV critic on Entertainment Weekly, wrote: "As someone who's watched at least a few episodes of every version of the Real Housewives franchise and feels a bit nauseous about it, I didn't come to Mob Wives with high hopes. But this floridly funny, vicariously vicious reality series exerts a vulgar charm."
Big Ang stole the hearts of millions of people and was offered spin-offs during which she revealed a lot about her life.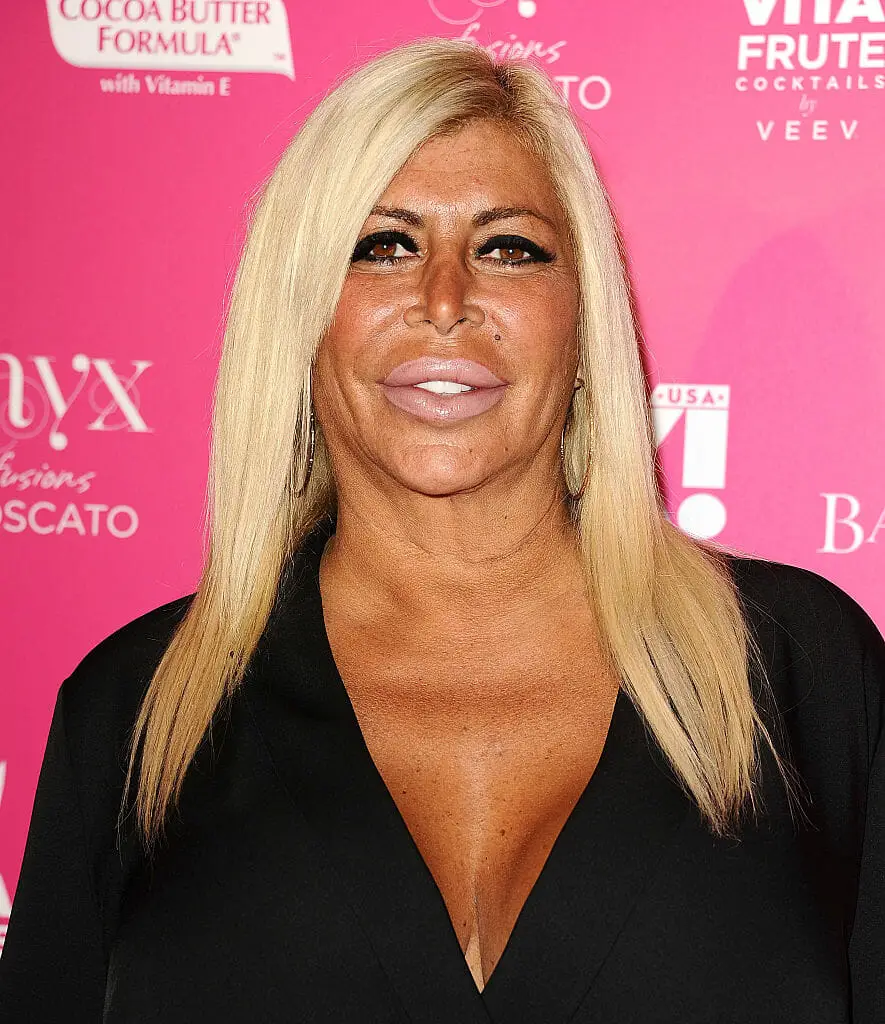 She always spoke openly of the many plastic surgeries she had had during her life. She first went under the knife after giving birth to her first child. "After I had the baby my boobs were dead. They just were prunes down to my waist. After my first surgery, I had them redone in 1995. They took the sponges out and put in saline implants. I had a double 36 double D when I was only 14-years-old, so I have always had a big chest," she told Radar Online.
Big Ang was diagnosed with cancer when doctors discovered a lemon-size tumor in her throat after she complained of neck pain in 2015. She had undergone a surgery but was later diagnosed with stage four breast and lung cancer. "First I thought I was cancer free. I was going to have a big party. Then a month later I was stage 4," Angela explained towards the end of her life.
The last time she appeared on TV was for the reunion of Mob Wives when she spent two hours on set but was forced to drag herself there.
When it came to her private life, Big Ang was married to Neil Murphy but their relationship wasn't a picture-perfect one. She had two daughters and six grandchildren.
Shortly before her passing, Big Ang appeared on Dr. Oz and opened up about her life. "I felt like he never stepped up to the plate, so I was done with it," she said of her husband. "Now, it's too late. I would rather be by myself. I would rather be alone."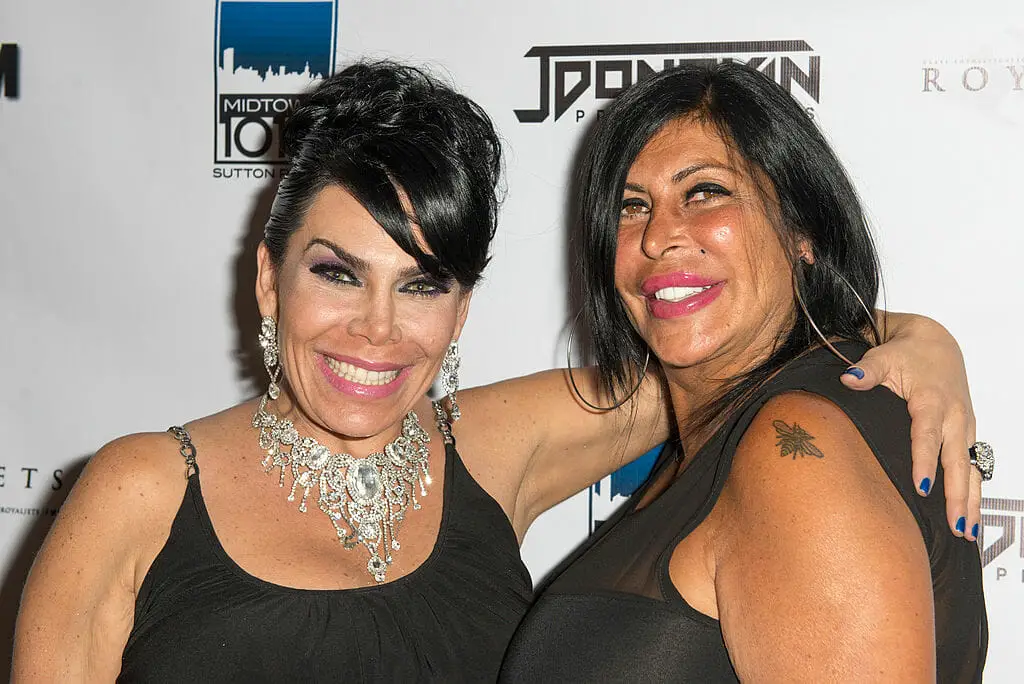 Dr. Oz himself tried to share Big Ang's story.
"By the time she came on the show, she really had wanted to get things off her chest, to say things she knew she needed to say before the end, because she had weeks to months, not months to years left," he said.
"The most important emotion I heard from Big Ang outside the show was fear — she was scared. I think she knew the end was grasping at her, that she was looking over the abyss of death, a darkness down there that we all fear, and she knew that it was close."
He claimed that what affected Big Ang's health was her habit of smoking 40 cigarettes a day. "She started young, like so many, but like so many, by the time she realized she didn't want to smoke anymore, it was too late to stop — at least she felt that way. And she joked on the show about how she got the diagnosis of throat cancer, and as she walked out of the hospital, she took the pack of cigarettes and tossed them in the trash. And she quit cold turkey, but it was a little late," Dr. Oz explained.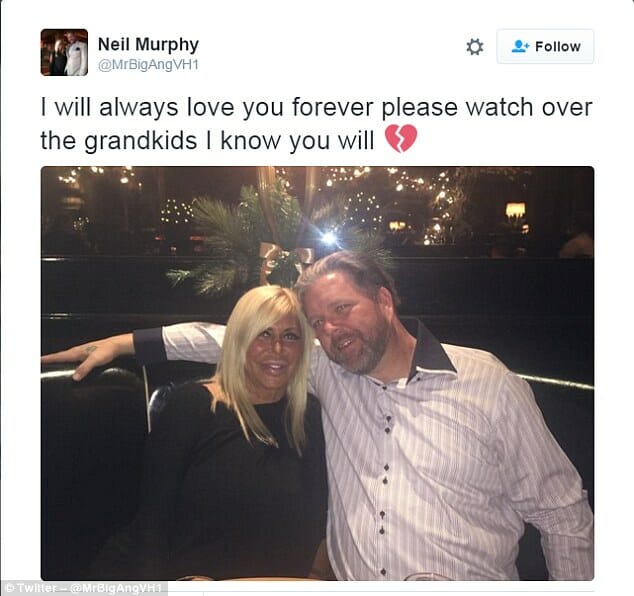 Big Ang, who lived an opulent lifestyle, died peacefully in February 2016 surrounded by her friends and family.