The tragic and sudden death of actor Matthew Perry shook the world. Millions of fans are mourning the loss of the man who will always be remembered by the iconic character of Chandler Bing he played in the show Friends.
Nearly two decades after the final episode aired, Friends still remains one of the most popular TV shows of all time. The life of the six friends living in Manhattan and going through troublesome but fun time together became a synonym for true friendship.
The finale of Friends was watched by 50 million Americans. For the last season, the six friends were paid each $1 million per episode. With the show being on the screens ever since it first aired, Perry, and his co-workers, earned about $20 million per year just for the reruns.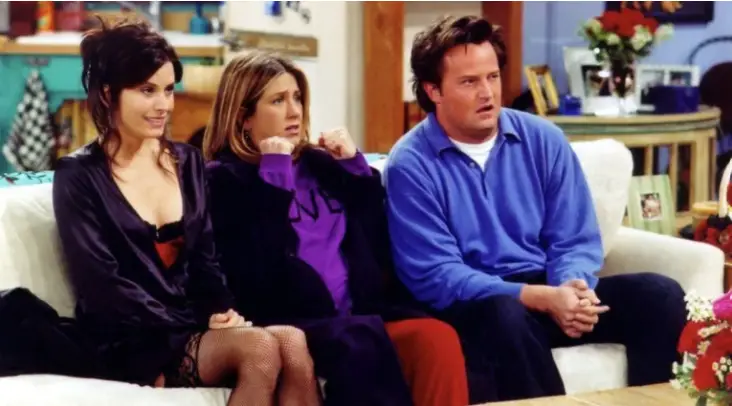 Spokesperson of the LA Fire Department reported that first responders arrived at Perry's home at about 4 p.m. regarding a "water emergency" of an unknown type, but did not name the actor. Sadly, upon arrival, they discovered Perry's unresponsive body. According to them, there were no drugs of any type at the scene. At the time being, no foul play is suspected.
Born in 1969 to a Canadian mother and American father, the actor made his film debut in the 1988 film A Night in the Life of Jimmy Reardon, which also stars the late River Phoenix.
Other shows he appeared in are Growing Pains, Sydney with Valerie Bertinelli and Beverly Hills, 90210.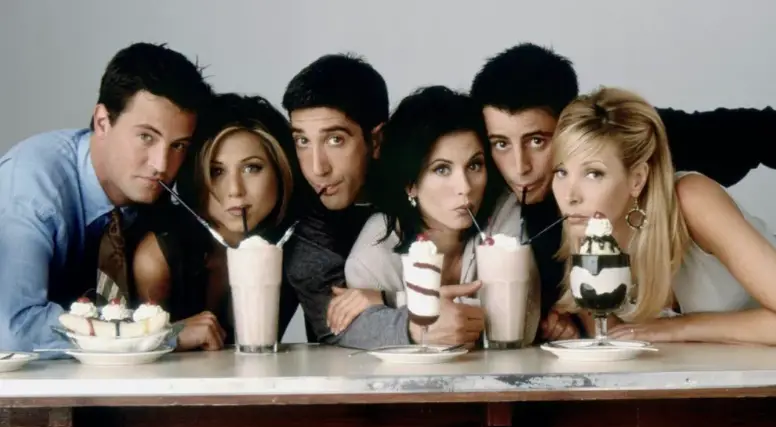 Many celebrities paid tribute to the great actor. Among them was Canadian Prime Minister Justin Trudeau, who took to X to share his devastation over Perry's tragic passing. "Matthew Perry's passing is shocking and saddening. I'll never forget the schoolyard games we used to play, and I know people around the world are never going to forget the joy he brought them. Thanks for all the laughs, Matthew. You were loved – and you will be missed."
Maggie Wheeler, who played Chandler's troublesome ex-girlfriend Janice in Friends, was the first of Perry's co-stars to publicly pay tribute to the actor. "I feel so very blessed by every creative moment we shared," she wrote on Instagram.
Perry's on-screen mother, actress Morgan Fairchild, wrote, "I'm heartbroken about the untimely death of my 'son,' Matthew Perry. The loss of such a brilliant young actor is a shock."
Selma Blair referred to Perry as to her "oldest boy friend." She added: "All of us loved Matthew Perry, and I did especially. Every day. I loved him unconditionally. And he me. And I'm broken. Broken-hearted. Sweet dreams Matty. Sweet dreams."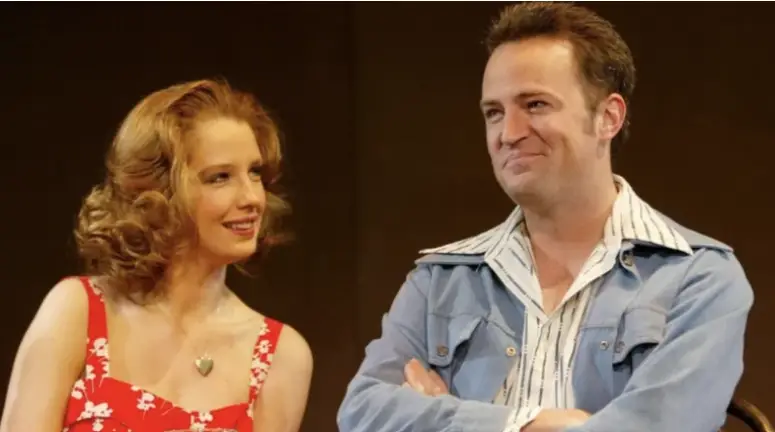 Speaking of his life, Perry revealed during numerous occasions that he battled many addictions.
When he was cast in Friends, one of the most popular shows ever created, Perry rose to stardom. But at the same time, he started abusing alcohol.
"I could handle it, kind of. But by the time I was 34, I was really entrenched in a lot of trouble," Perry confessed. "But there were years that I was sober during that time. Season 9 was the year that I was sober the whole way through. And guess which season I got nominated for best actor? I was like, 'That should tell me something.'"
In 2016, he admitted he didn't remember three years of filming during Friends.
"I didn't watch the show, and haven't watched the show, because I could go, 'Drinking, opiates, drinking, cocaine,'" he said last year. "I could tell season by season, by how I looked. That's why I don't wanna watch it, because that's what I see.
"But I think I'm going to start to watch it because it's been an incredible thing to watch it touch the hearts of different generations."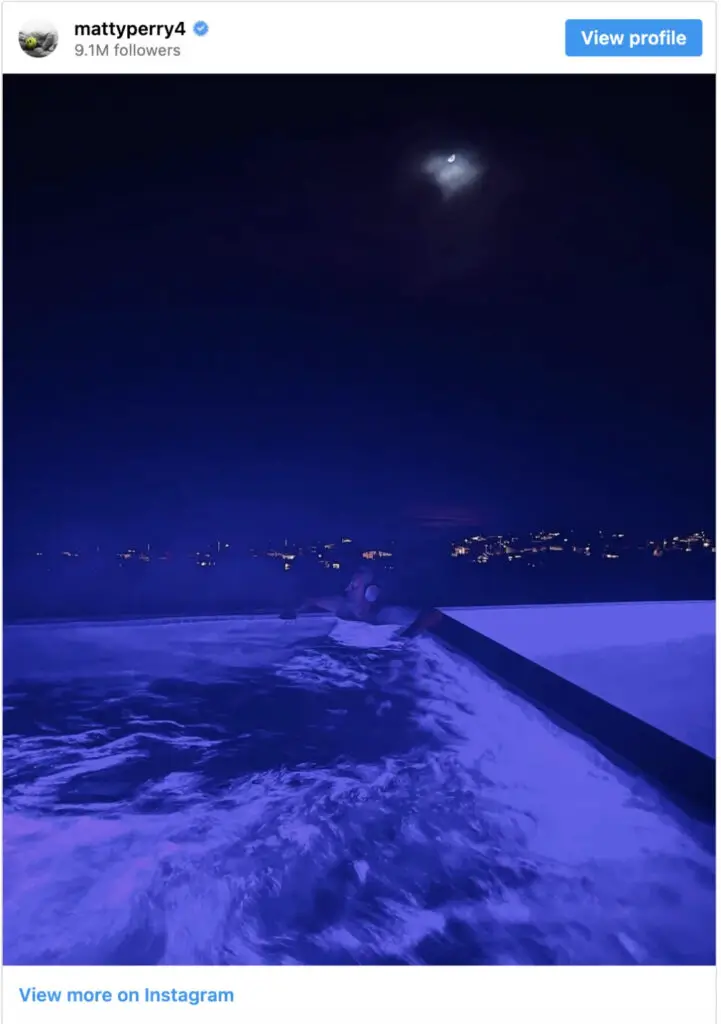 Days before his passing, Perry shared his last Instagram post. Hauntingly, the photo he shared showed himself in a hot tub.
Rest in peace, Matthew Perry, your enchanting smile will never be forgotten.
Please SHARE this article with your family and friends on Facebook.
Bored Daddy
Love and Peace