What started as a YouTube channel featuring videos of cleaning water from debris, ended up with solving cases of missing people.
Oregon-based scuba-diver Jared Leisek embarked on a mission to help clean the local rivers and post videos of his underwater adventures on his YouTube channel. His buddies, Sam Ginn and Doug Bishop, who shared his dream for a clean environment, joined him in his mission.
At the beginning, they would pull out all sort of garbage, old phones, scrap metal and a lot more, but as time passed by they bought the latest equipment for pulling out old vehicles in order to prevent their fluids pollute the waters.
As their videos started attracting the attention of more and more viewers, families of missing people reached out to Jared and asked for help in locating their loved ones. "Families [of missing people] saw what it is that we were capable of," Jared explained. "We can go out. We can search. We can find. We can float, and we can recover these vehicles. 'We have a lost loved one. Jared, do you think that you and your organization can come help us out?'"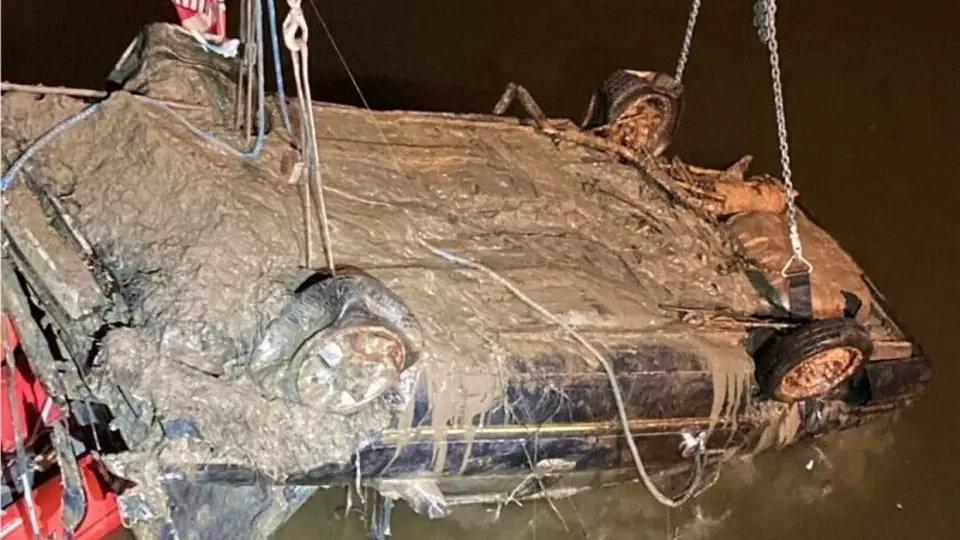 Most recently, these guys made a shocking discovery when they pulled out a vehicle which belonged to a woman named Samantha Jean Hopper who was reported missing on September 11th, 1998.
According to the Pope County Sheriff's Office, on the day she went missing, Samantha was en route to Little Rock to drop off her daughter Courtney Holt before attending a show, but as she didn't appear the police got involved, but sadly, they were unable to locate Samantha, her child, or her blue Ford Tempo.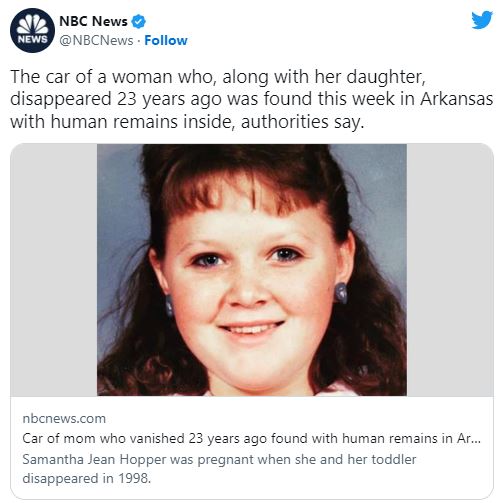 The vehicle was discovered eight feet under water. Inside the car, there were human remains which will be transported to the Arkansas State Crime Lab in Little Rock for DNA testing.
After 23 long years, thanks to Adventures With Purpose, Samantha's case has finally been solved.
Samantha's daughter, Dezarea Hopper, claimed on a memorial page that her mother was nine months pregnant at the time of her disappearance. Dezarea's sister, Courtney, was about 2 years old at the time. Discovering their bodies, in Dezarea's words, was "relieving."
Please SHARE this article with your family and friends on Facebook.
Bored Daddy
Love and Peace