Katie Stubblefield was just 18 years old when she decided to take her own life following a dispute with her boyfriend.
Before that, she was an excellent student and a fun loving young lady who found love during her senior year at the church where their parents taught. One night, Katie learned that her boyfriend was chatting with another girl, and when she confronted him, he told her he didn't want to be with her any longer.
Katie felt terrible and instead of going home, she rushed to her brother's house. Robert, her brother, noticed that Katie was visibly disturbed. "I was like, 'What are you doing home from school?'" he recalled asking her. "So, you know, I called my parents, like, 'Hey, just so you know, she's at my house right now.'"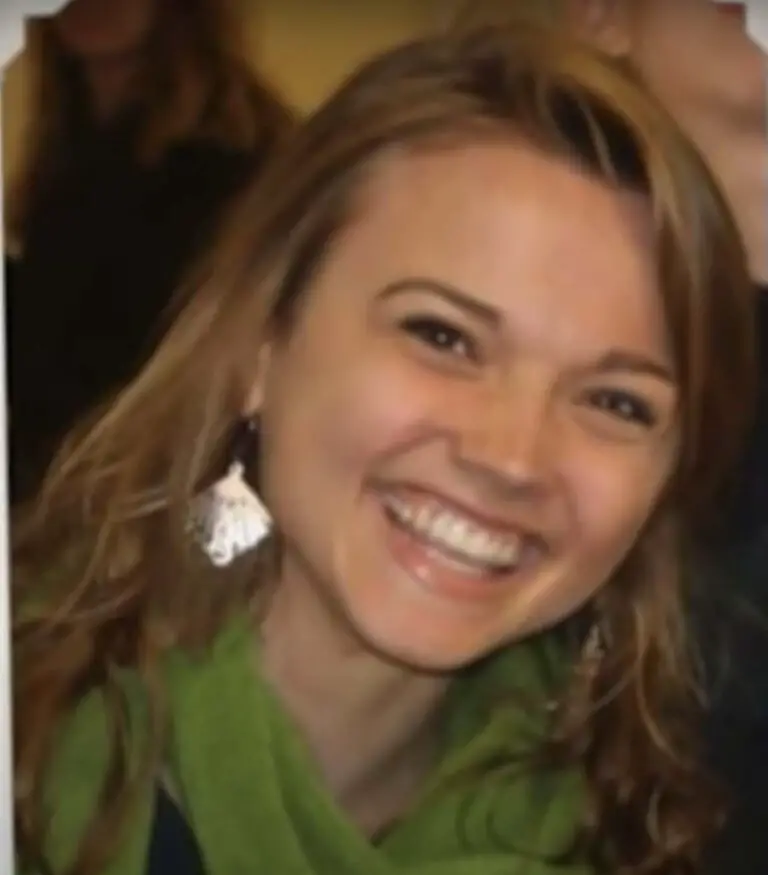 Katie's mom, Alesia, who knew her daughter experienced some hard time during the previous year when she needed to have both her appendix and her gallbladder removed, went to Robert's house to comfort her daughter, but Katie refused to speak to her or anyone else.
Robert and Alesia then decided to get out of the house and give Katie some time to collect herself, but shortly after, they heard what resembled a door being slammed. They went inside and realized Katie was locked inside the bathroom and the place was filled with the smell of a gunpowder.
"I tried to open the door," Alesia recalled. "I said, 'Katie?' And nothing. And then I said, 'Katie.' I said, 'Are you OK?' And about the third time I said, 'Katie,' that's when my heart began to just palpitate."
"At that point, I smelled gunpowder because it was, obviously, indoors, and you can smell it," her brother Robert added. "And I knew exactly at that point what had happened."
Katie shot herself in the face, but somehow, she managed to survive although she was completely disfigured.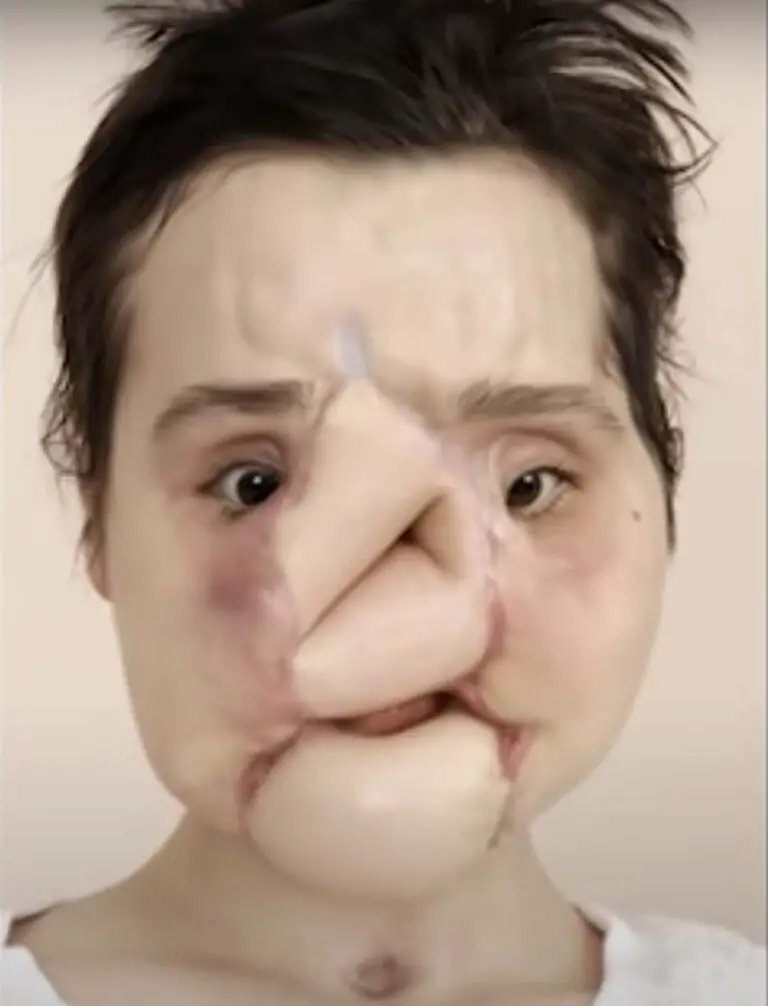 "When she was in that ER … she said, 'Tell my mom and dad I love her — love them. I'm sorry,'" her father told ABC. "It took a lot of strength."
Katie lost parts of her forehead, nose, sinuses, and most of her mouth except the corners of her lips. The bones that made up the jaw and front of her face were also gone. Her eyes remained, but were severely damaged.
Doctors tried to reconstruct her severely disfigured face, and her family was told that the only option for a normal life was a face transplant.
"[The doctor] said, 'This is the worst wound I've ever seen, and I think the only thing that will give her any kind of life again will be a face transplant,'" Katie's father said. "That was the first time we'd ever heard that term."
Katie herself spoke of the tragic decision to shot herself in the face and the possibility of transplantation. "I had no clue what a face transplant was," she said. "When my parents helped explain everything to me, I was very excited to get a face again and to have function again.
"I never thought of doing that ever before, and so on hearing about it, I just didn't know how to handle it," she recalled. "I felt so guilty that I had put my family through such pain, I felt horrible."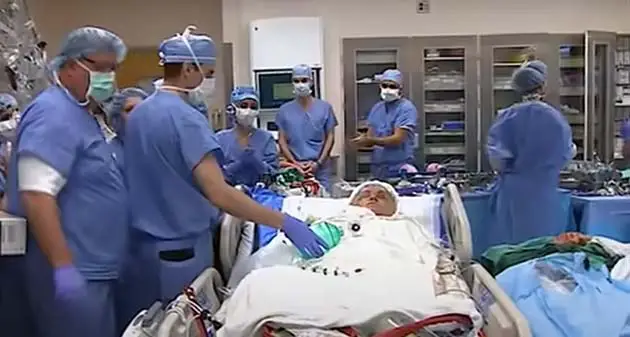 After a year, the family of a 31-year-old woman named Adrea Schneider who suddenly passed away decided to donate her face and Katie was given the chance for a new face. She had undergone a complex surgery which lasted 31 hours, making Katie the youngest ever face transplant
Katie's procedure involved transplanting the scalp, forehead, upper and lower eyelids, eye sockets, nose, upper cheeks, upper jaw and half of lower jaw, upper teeth, lower teeth, partial facial nerves, muscles, and skin – effectively replacing her entire facial tissue, the clinic explained in a statement.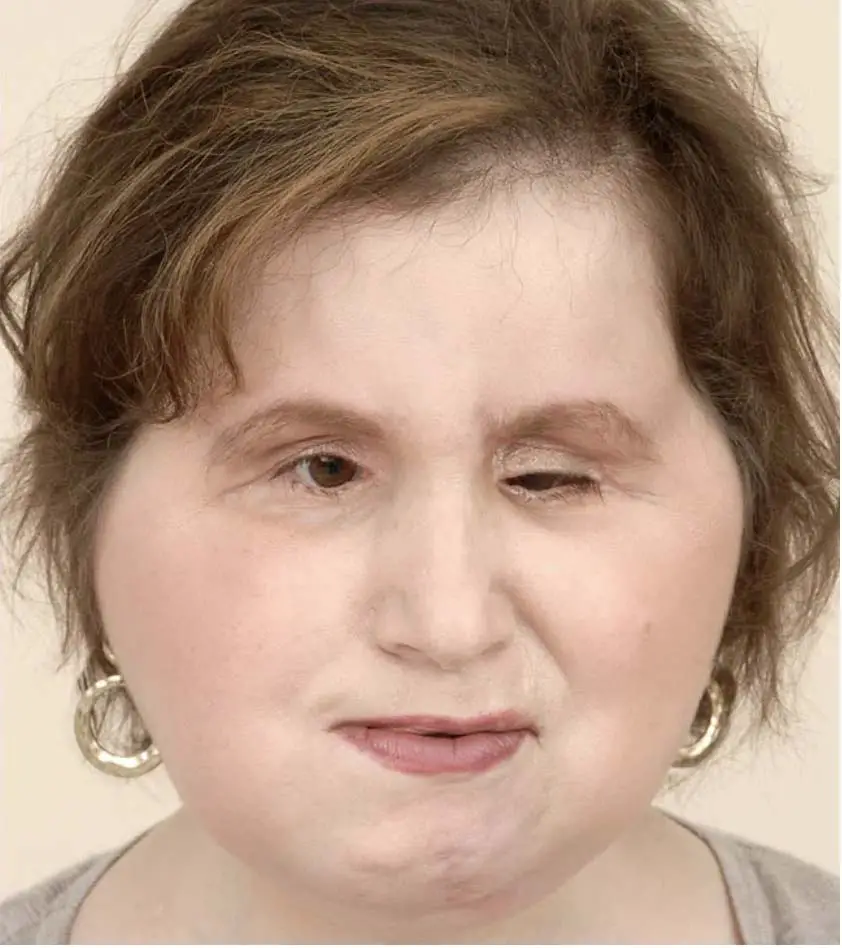 "To reach this point of recovery has often times been a difficult road to travel, but I'm thankful there's been a road – and Cleveland Clinic has been the vehicle to help drive me along," Katie said shortly after the surgery.
"I am forever grateful for the care this hospital has given me and continues to offer on my journey of recovery and healing. To call my surgeons, physicians, nurses and caregivers' world class' would be an understatement. And to my donor and her family – words cannot express the appreciation I have for this incredible gift. With a grateful heart, I say 'thank you' to all who have made this possible for me."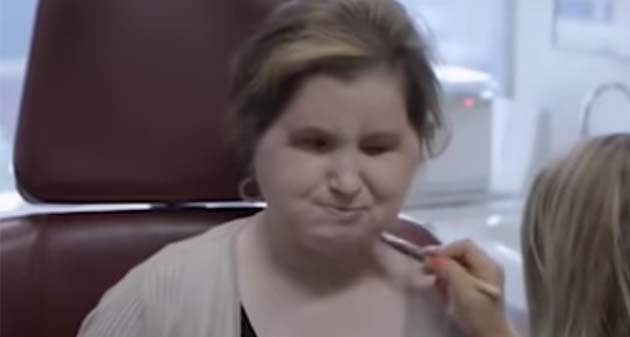 The process of recovery took a lot of time and plenty of medications. And although she has received a new face, Katie's speech is still not very recognizable and she's using braille lessons twice or thrice a week and speech therapy four times a week.
Fourteen months after the face transplant, doctors have completed three major revision surgeries intended to slim her face, reduce scarring, and improve her eyelids.
"I am able to touch my face now, and it feels amazing," Katie told CNN.
"You take it for granted, the different components of our faces – the bone, the tissue, the muscle, everything – but when it's gone, you recognize the big need. Then when you receive a transplant, you're so thankful."
Katie has a lot of plans for the future. Among the rest, she wants to attend college and become a counselor and a motivational speaker.
Please SHARE this article with your family and friends on Facebook.
Bored Daddy
Love and Peace