Chauncey Black, a starving 16 year old teenager, was going to do something bold, something he had never done before, but desperate times require desperate measures so he thought hard and long about a solution to his problem, he had to do something!
Chauncey scrimped his little money together to buy a bus pass to get him to the "rich" part of town, with no money to his name and empty pockets he caught the bus and made his way to the Highland Kroger.
Once inside the grocery store he approached strangers to ask one simple request, he asked to carry their shopping to the car, and in payment he just wanted a pack of donuts, this simple request turned out to change his life!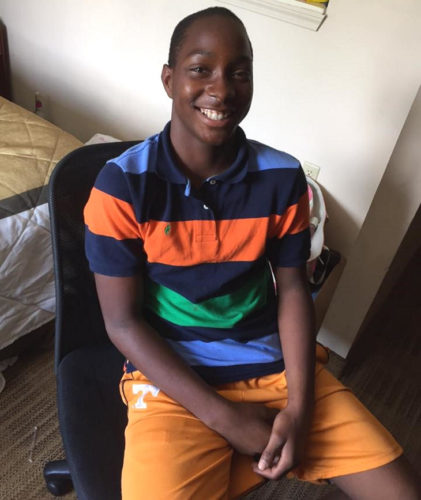 The teenager was in a position most of us couldn't conceive having to live with. He had a home with his mother, but he didn't have anything at all to eat, he was completely starved.
He felt his only option was to offer work in exchange for food and picking a Kroger grocery store in an affluent neighborhood seemed a logical choice, he never knew that a chance encounter would forever change his life.
Well, while inside the grocery store, one stranger he asked was Matt White, this kind stranger was moved by the bold ingenuity of this young man.
He said:
This kid looked like he had been turned down 100 times. He looked ashamed, hungry and broken. In my heart I screamed a loud "yes!", but to him I just chuckled and said, "yeah dude, we'll get you some donuts.
Matt discovered quickly that the teenager didn't have a phone, just a bus pass and a hungry mother waiting for him at home, completely depending on the kindness of a stranger to help him before the bus would take him home in the hour.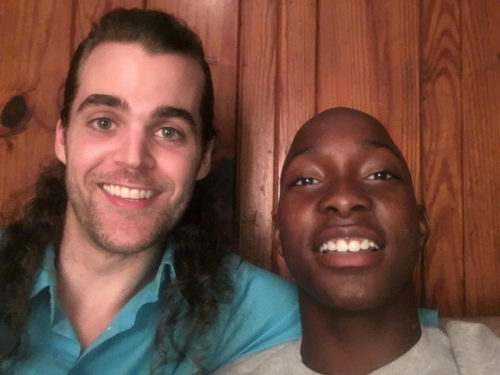 Facebook/Matt White
Matt wasn't prepared to just give the teen some donuts, he really needed a helping hand, so what was he going to do? Well, he loaded up the shopping cart with all sorts of goodies Chauncy could take back home to his mother.
So, needless to say, he and I went on a shopping spree. We had so much fun! We got cereal and chips and frozen veggies, pizzas, Cheetos, melons and pasta, peanut butter, milk, soap, toothbrushes, just a little bit of everything.
During the time Matt spent with the teenager he found out that Chauncy was a straight-A student and was trying to get a job to help his mom pay the rent, and besides the rough start he had been unfortunate to experience he had ambitious dreams of helping others that were also in need.
This kid was amazing. Chauncy kept calling himself poor, but he told me that one day he was gonna be wealthy and own his own businesses so that he could help other people in his neighborhood and buy them groceries like me. I was in awe.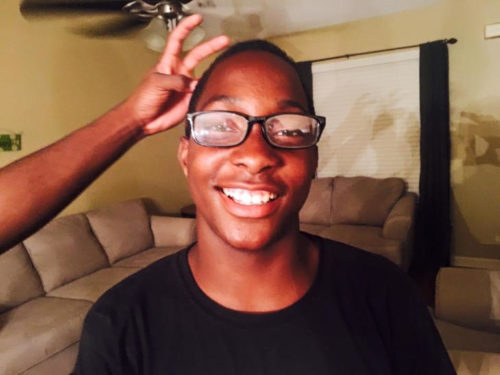 Facebook/Matt White
I gave him a ride home so that he didn't have to take the bus and when we got to his house I was truly humbled. He wasn't kidding. He and his mom had nothing. They didn't even have beds or furniture. They were sleeping on pads made out of sleeping bags, they had two lamps and nothing in their fridge.
Matt saw that Chauncy's mom was very ill and fragile, she shook uncontrollably and she had great difficulty walking.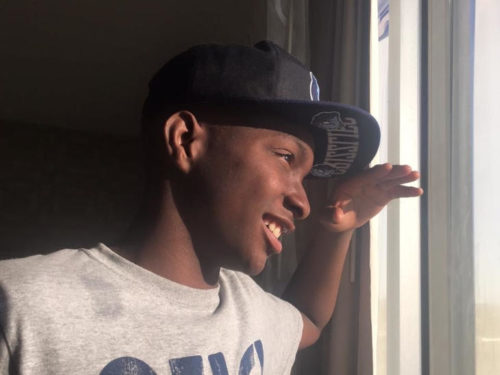 Facebook/Matt White
Chauncy and Matt were unpacking the groceries when Matt saw hope come back into Chauncy's eyes!
As I was leaving I gave him a hug and told him how much God loved him and that he was going to grow up to be an incredible man. I'll never forget that hug. It meant more to me than any possession I have.
That "goodbye" however wasn't really the end of this amazing story. Matt setup a GoFundMe account to help raise money for all the necessities that the family desperately needed.
Chauncy was ashamed of his tattered clothes and needed pants for his mom, he also needed a $10 Ross gift card for himself, but he actually got an incredible $341K raised in response to this family's basic needs.
Finally Chauncy could purchase the equipment he needed to start his own lawn mowing business, now he can finally get a real bed to sleep in.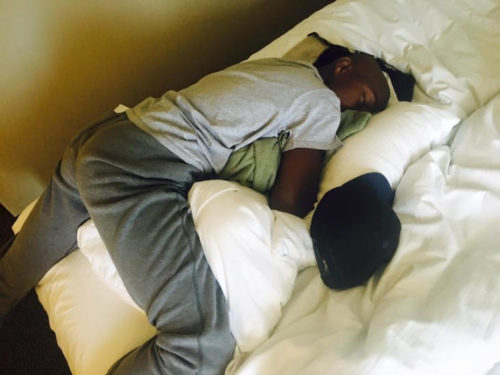 Facebook/Matt White
See the video to get more insights about Chauncy's incredible story!
LOOK!!!!! AHHHH!!!!!!!It's happening!!!! In 3 weeks Chauncy went from no mower, no support, no resources to this!!! Look how incredible this community is!! How good our city and God's people are!! It's so unbelievable!!!! Thank you Rob!!! You are a living angel!! Thank you everyone!!! Look at him go!!! Hahahahaha!!!! Yes!!!!

Gepostet von Matt White am Dienstag, 5. Juli 2016
Matt not only helped Chauncy and his mother, but the response from social media was incredible as well. Despite a huge amount of money was raised on his behalf, Chauncy still wanted to start his own business so that he could finally be self-sufficient and help others!