Anthony Muobike, a young kid from Edmonton, Canada, loves playing basketball more than anything. He uses every free minute of every day to play in front of his home.
Many of the neighbors have noticed just how much Anthony enjoys this game. One of them, Ian Ray, has always seen the teen dribbling. He, however, noticed that Anthony didn't have a hoop, so one day, he decided to approach Anthony and offer to play with him.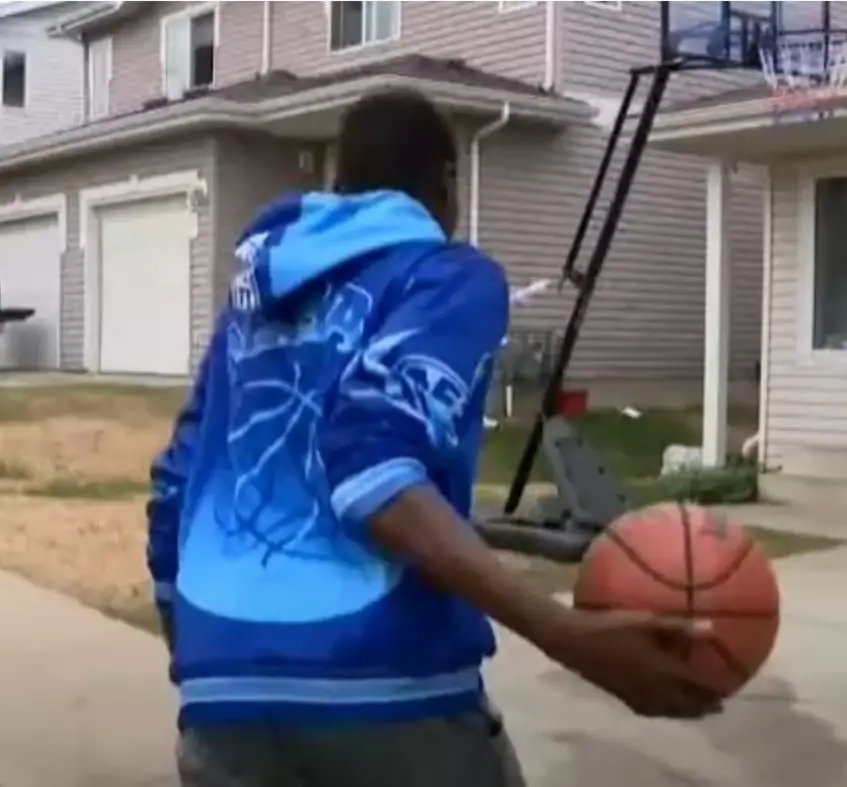 When Anthony saw Ian getting closer, he assumed he would scold him off for making noise with the ball, but that wasn't the case. In fact, Ian really wanted to spend some time with Anthony because he admired his passion for the game.
After the encounter, Ian decided to share a plea on Facebook asking the neighbors if any of them happened to have an old hoop for Anthony. What he didn't expect was for his post to be noticed by a huge number of people.
In no time, donations for a new hoop started pouring in.
When Ian presented Anthony with the brand new hoop, the teen was overwhelmed. The rest of the money raised were used for purchasing gift cards which were later given to other children in Anthony's position who were into some sport but couldn't afford the proper equipment.
As the post vent viral, a recruiter from a private Toronto basketball program offered Anthony to join their program the following year. A dream come true, one would say!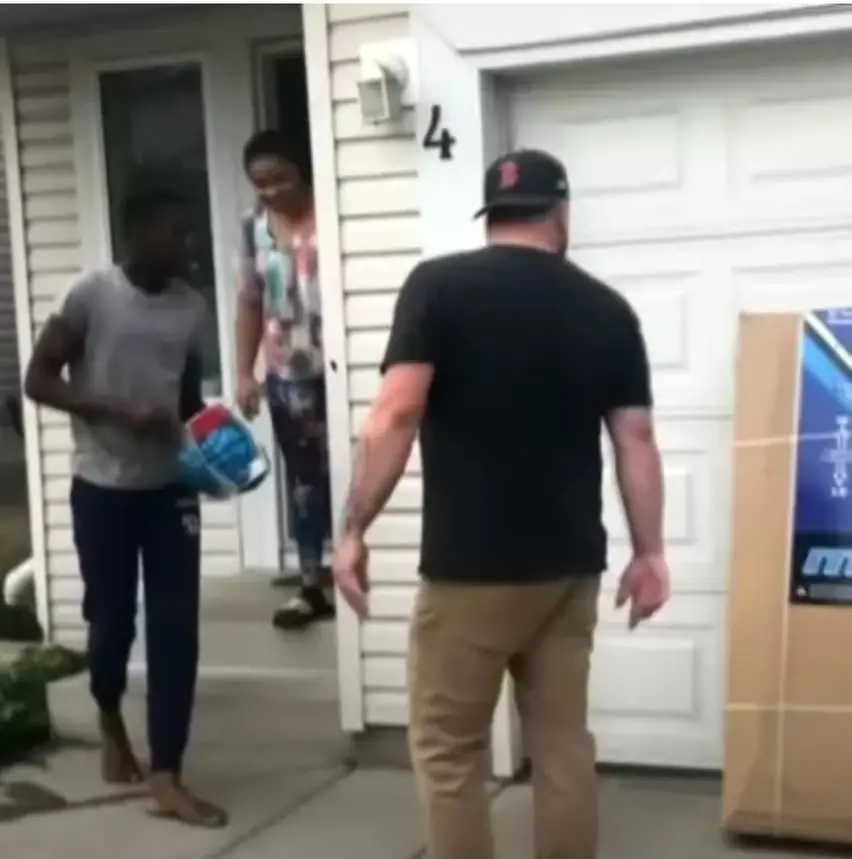 The teen's mom was over the moon. She was glad her son could now practice and play with a real hoop.
The best thing of all was that Anthony's story reached one of his most favorite basketball players, LeBron James. The NBA star gave Anthony a shoutout on his Instagram, writing that the teen had another fan in him!
It's true when they say that it takes a village to raise a child. In Anthony's case, it took an entire community to help him achieve his dream.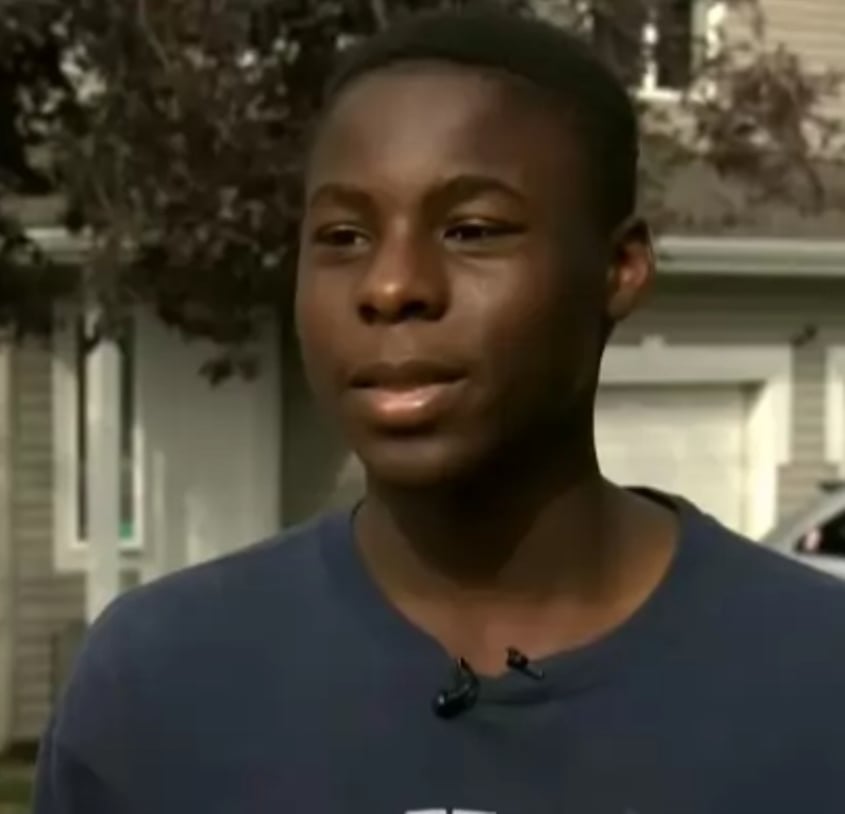 Many took their time to comment, with one person writing, "We don't see stories like this to often, if it wasn't for the kind hearted neighbor across the street… this wouldn't have been on the news!!! Good luck to the kid, can't wait to see you in 2026!"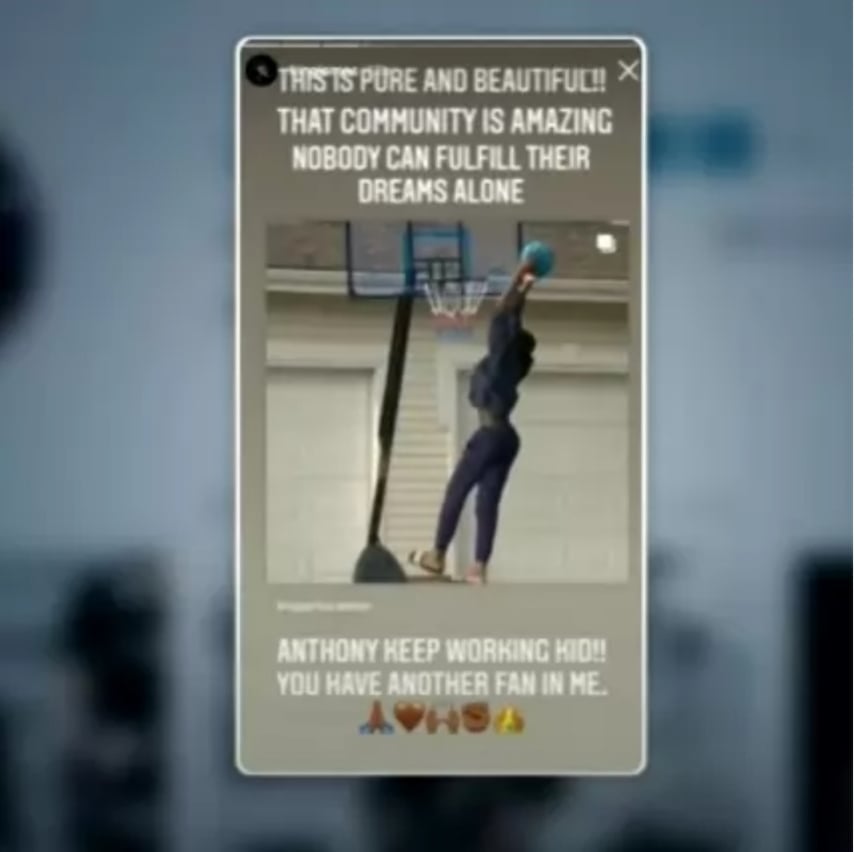 For more on the story check out the video below. Inspiring indeed!