When I stumble upon uplifting stories about young people who are doing all in their power to be the change they want to see in the world, my heart is full of respect. It is then that I realize that we shouldn't worry about the future of this Earth.
Meet Aiden Knaus, a charming young man from Minnesota whom everyone loves. Besides spending time studying and hanging out with his friends, Aiden also cheers up the elderly at the local retirement home. The residents enjoy every second they spend around this loving boy. He makes their days a bit brighter, listens to their life stories, and charms them with his witty remarks. His mom says of him that he's a "gift of gab," and if you see the video below, you'll learn why.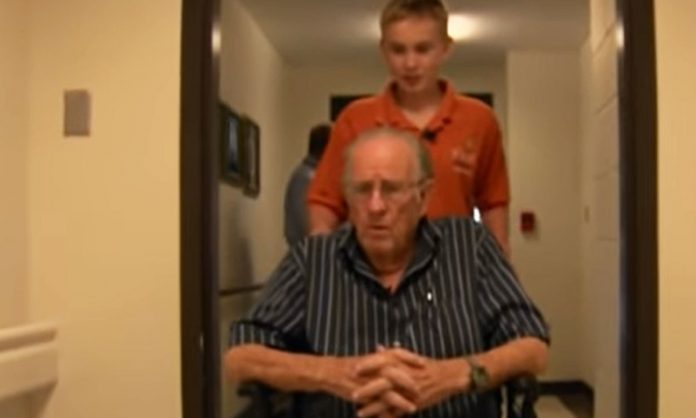 During his first year of volunteering, 13-year-old Aiden "spent more than 160 hours pushing veterans in their wheelchairs back and forth to therapy, the canteen and the chapel," as reported by the Humankind. We have to say that's pretty impressive.
Aiden's mom, Tanya Hundeby, says, "I didn't know that he could thrive in something like this. School's been hard for him."
Take a look at the whole story in the video below. You are going to love it.