When one Texas teenager felt the urge to pay for the police officer's dessert, he didn't expect to be praised for his kind deed, but didn't expect to be suspended from his job either.
He wanted to do something good for the officer for everything they do for the community and the country, because he believed their commitment and sacrifice are rarely given the appropriate appreciation. But, things took the wrong turn and this young man would probably think twice the next time he decides to show his kindness.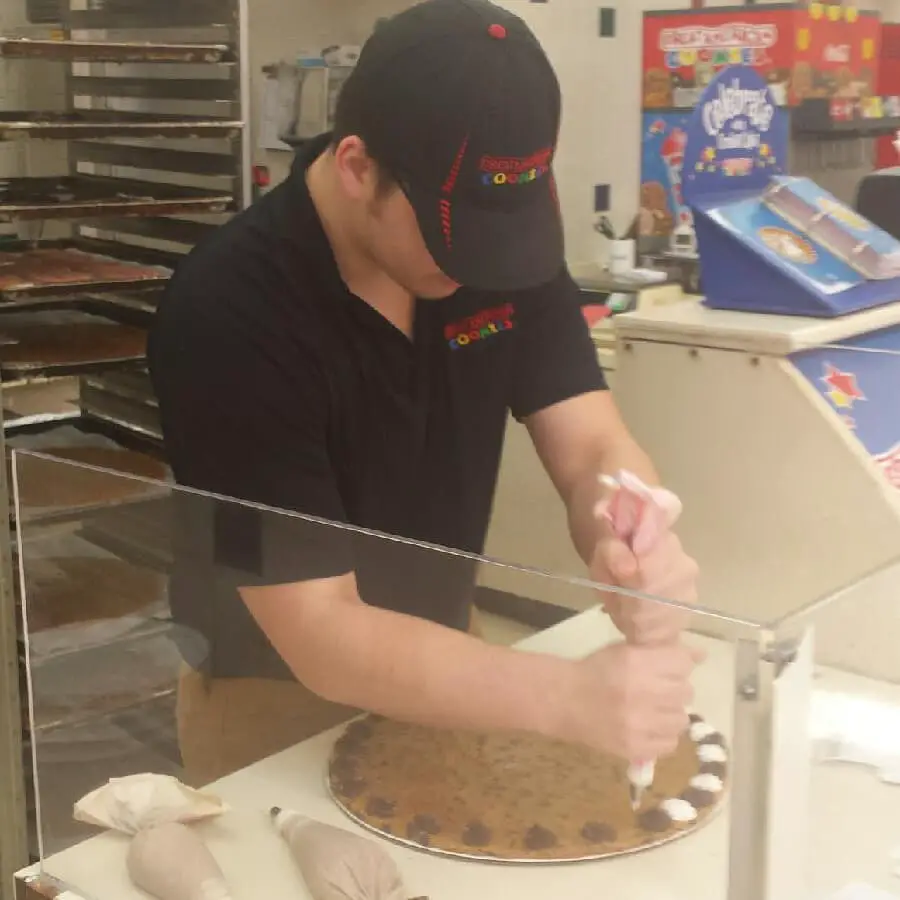 When the officer approached the counter of the 18-year-old Zack Randolph at Great American Cookies, the kind teenager got his wallet out and took $2.75.
"He's just a really nice guy and on top of that he has a badge," he said. "That's enough for me to buy him something. That's the least I can do."
Then the next customers, a man and a woman, approached the counter and that's when Randolph's troubles started. They witnessed what he did for the officer and asked for a free dessert themselves. They were pretty angry because they thought they should be given it for free too.
According to Randolph's mom, the man even threatened to beat her son up and said how he'd make sure for Randolph to lose his job.
"He put his daughter down and came around to the side and was about to come back and come at me and thankfully my assistant manager and my co-worker stopped him."
To their surprise, Randolph got suspended for a week only because he decided to show kindness. Both he and his mom were devastated.
His mom Tami believed that his son has been done injustice so she posted about the whole incident on Facebook. Many people stood for Randolph and demanded justice.
Once they realized they were so wrong, the company issued an apology and the teen was brought back to work the next day.
"A lot of people I know my age don't support police officers. I don't think it's fair," said Randolph.
We are very sorry for everything young Zack had to go through only because he is a kind and well behaved young man. We hope this incident won't stop him from doing good in the future. As for the man and woman who accused him of being racist and got him in trouble, it's sad to know there are so cruel and selfish people out there.
Please SHARE this story with your family and friends on Facebook!