Her catchy and out-of-this-world vocal isn't the only thing remarkable Susan Boyle stands behind. Her taking part in one of the most popular music shows, Britain's Got Talent, and showing the whole world that what really matters is what's inside was enough inspiration for many "ordinary" people to show the world their own talent. She made millions believe that they can change the world and trust in themselves, just like Susan did.
It feels like yesterday when this fierce lady told the world how she wanted to become a professional singer like Elaine Paige. The audience that took her for granted regretted their cynical attitude once she let her voice loose and charmed the 10 million viewers.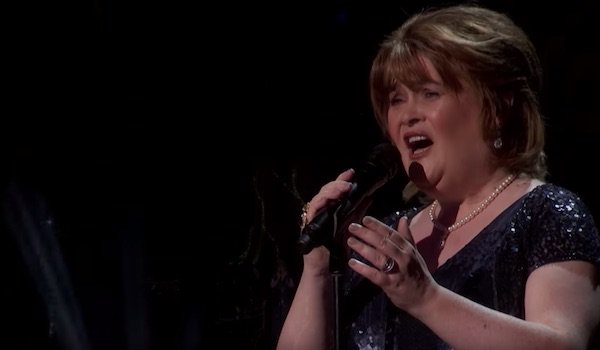 This time, nine years after she first took the stage, she appeared on America's Got Talent's series "The Champions" where she got to sing in front of Simon Cowell once again.
She chose to be a champion for those who lack self-confidence, those who are ignored, and those with unfulfilled promises.
She opted for "Wild Horses" by the Rolling Stones and filled the place with incredible emotions she poured into the amazing performance. Both the audience and the judges were thrilled and enjoyed Susan's singing. At the end, everyone was on their feet, giving her standing ovation.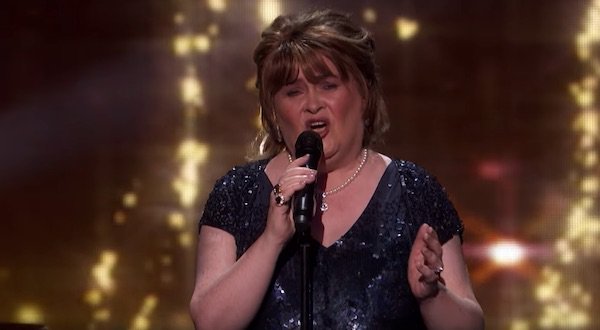 "You're the one," says Simon, the one that is the definition of the show, he explains.

"You know what, Susan," Simon said, "I can't think of any other contestant who has defined this show better than you, I'm being honest with you. You're the one. You've made a huge difference to a lot of people's lives and I'm absolutely thrilled that you're here."
Susan earned herself a golden buzzer given to her by Mel B who believes it's something she truly deserves. It's sort of a recognition for all the years she treated us with her talent. Way to go Susan!
Make sure you listen to her performing in the video below.