Graduating from college is a step that marks new chapter in students' lives. It means they have accomplished their dreams and are now ready to embrace the new challenges and find suitable jobs.
These precious moments of joy are even more special because they are shared with the ones we love the most.
Sadly, for a student named Jeric Rivas from the Philippines, who graduated from La Conception College in the city of San Jose del Monte, getting the degree was a bittersweet moment.
He was there all by himself as nobody from his family showed up at the ceremony.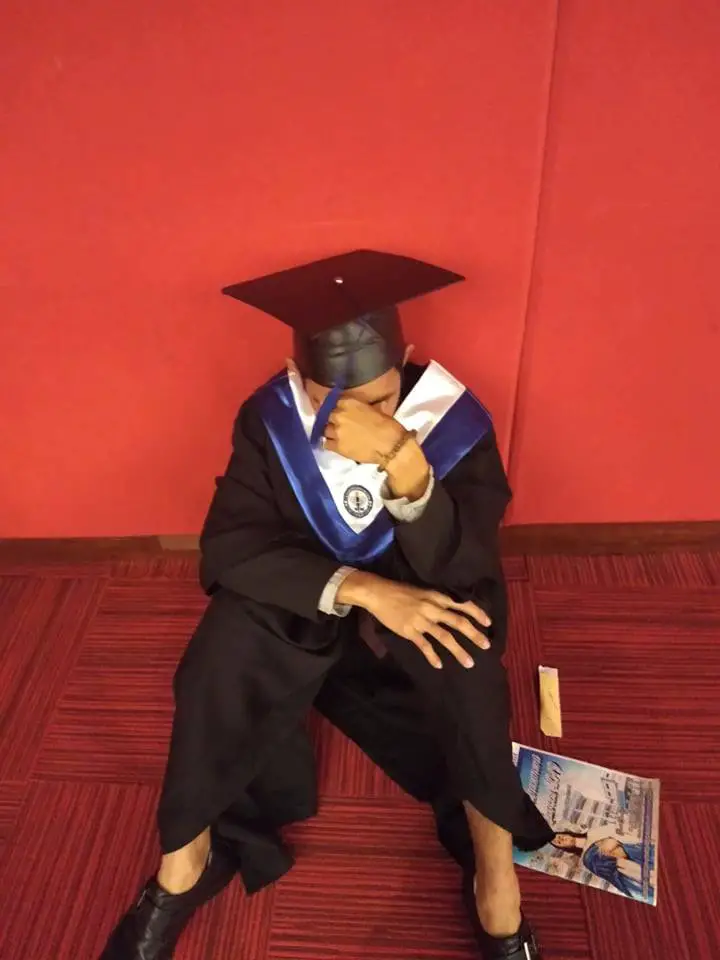 He was so disappointed that he felt it could help him feel a bit better if he shared his sad story with the world. This is what he wrote:
Story of my life
JERIC R. RIVAS
Bachelor Of Science In Criminology
Criminology Service Awardee
La Concepcion College San Jose Del Monte Bulacan
2019
He's heart broke into million pieces not only because his parents didn't come to be by his side on this special day, but also because this wasn't the first time for them to show lack of support for their son.
"I felt a great deal of sadness and joy on the day of my graduation."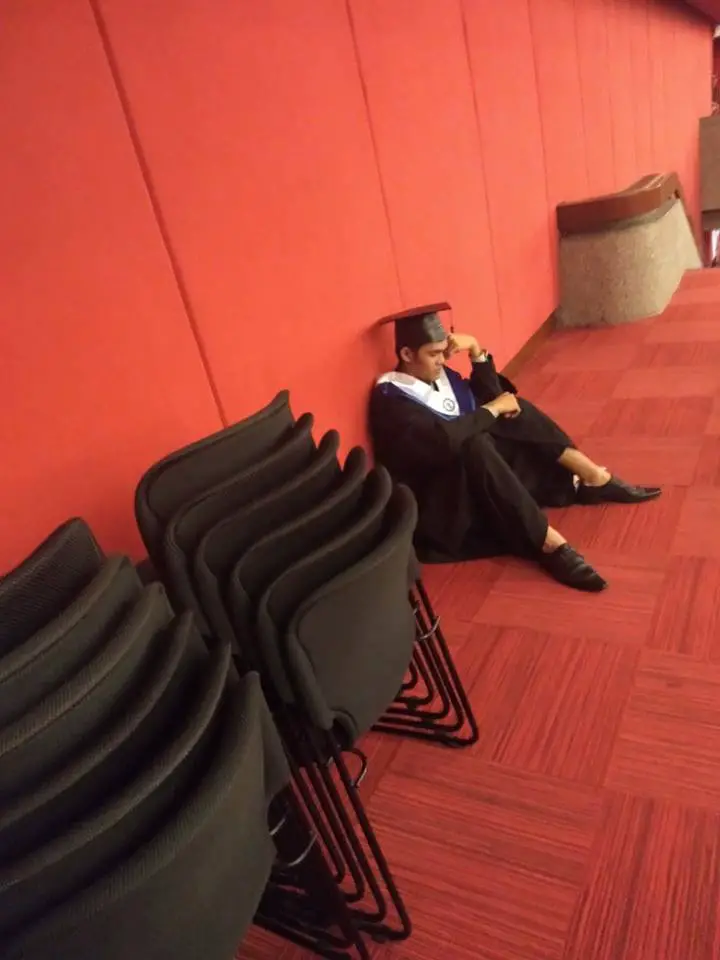 Rivas recalled the time when he graduated from elementary school and remembered the emptiness that filled his heart when he was the only child with no family members by his side.
When he graduated from high school, he secretly hoped for his loved ones to be there and congratulate him on his huge success. But that didn't happen.
Rivas was supposed to take the stage and receive a medal for being the best student in the generation, but he refused to go on the stage as he knew people would wonder why he was alone and would feel sorry for him.
Seeing all his classmates being able to share their joy with people who meant the world to them made Rivas jealous, and he's not ashamed to admit that.
But despite all this, Rivas never stop chasing his dreams and graduated with a Bachelor's degree as well as a Service Award from the Criminology program.
However, getting that degree wasn't easy as Rivas never received any kind of support, including financial. He had to move places many times and had to work multiple jobs in order to be able to pay for his education.
After everything he had to go through, Rivas promised himself he would do all in his power to afford a nice life for himself.
In April of this year, when Rivas graduated and published his touching post, he once again felt neglected and desperate. It all made him shed tears, no matter how hard he tried to hold them back.
This time, however, he wasn't all alone. On the way to the stage, he saw one of his professors who was very supportive of him, so Rivas embraced her.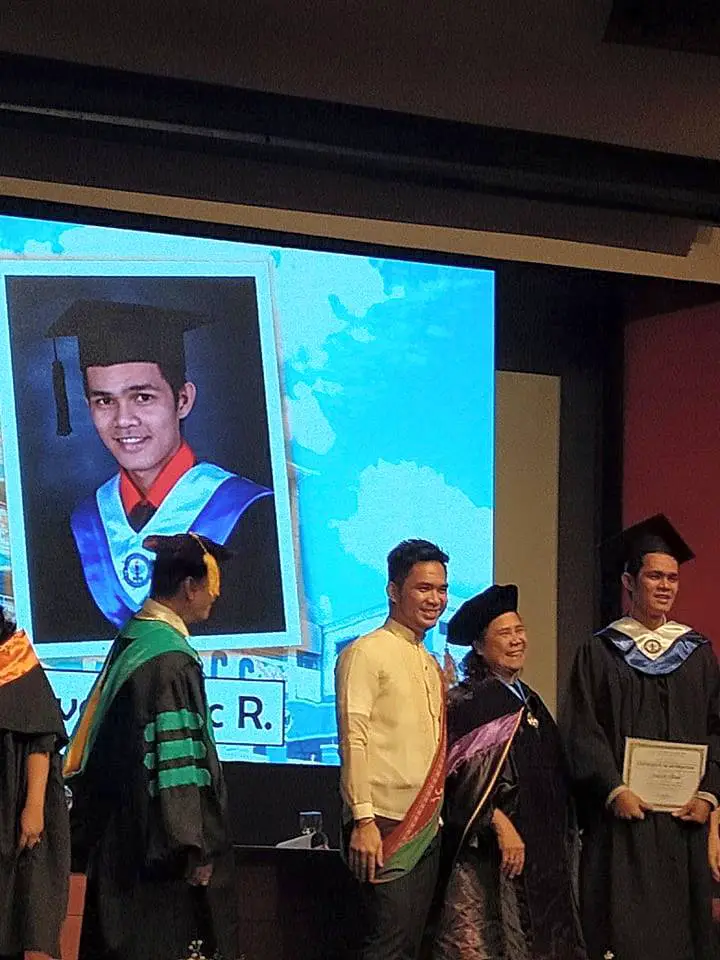 Rivas walked proudly knowing that everything he accomplished was all thanks to his hard work and determination.
He thanked his professors who were there for him and never stopped believing in him.
And this time, he made sure people knew his parents didn't want to be there. He realized it was their shame, not his.
"10 years from now, I imagine myself as a successful person, smiling to those people who degraded me throughout my journey."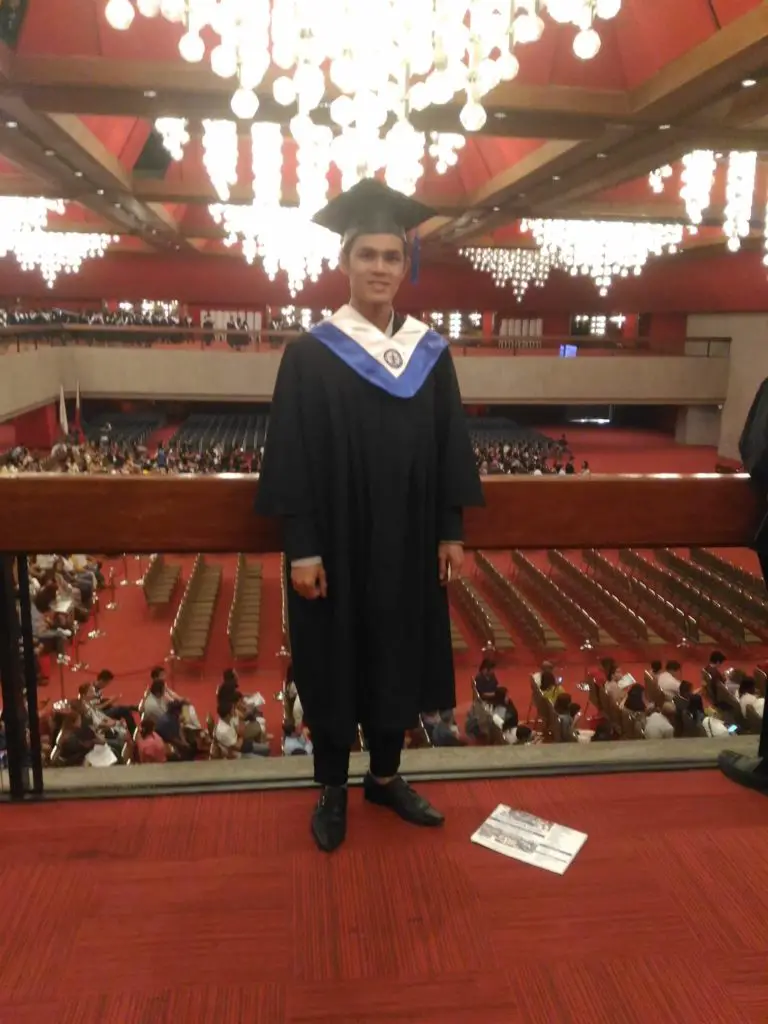 Rivas' post vent viral and people from all around the world took their time to congratulate him on his achievements.
We are so happy and proud that this young man stayed true to achieving his goals despite the circumstances.
You can take a look at his original post below.