Jade Helliwell is a young girl who likes having fun and hanging out with friends. She is very stylish and always tends to stay up to speed with the current fashion trends. Her choice of outfit, however, is the reason why people judge her at times.
It's sad how we form opinions about people we meet for the first time based on their looks. There is always more to one's story than meets the eye, but we only figure that out after we make a bunch of wrong assumptions.
Remember frumpy-looking Susan Boyle? If yes, you probably recall how people perceived her before they listened to her singing. Her voice surprised everyone around England and the world, and that speaks volumes of how judgmental humans can be.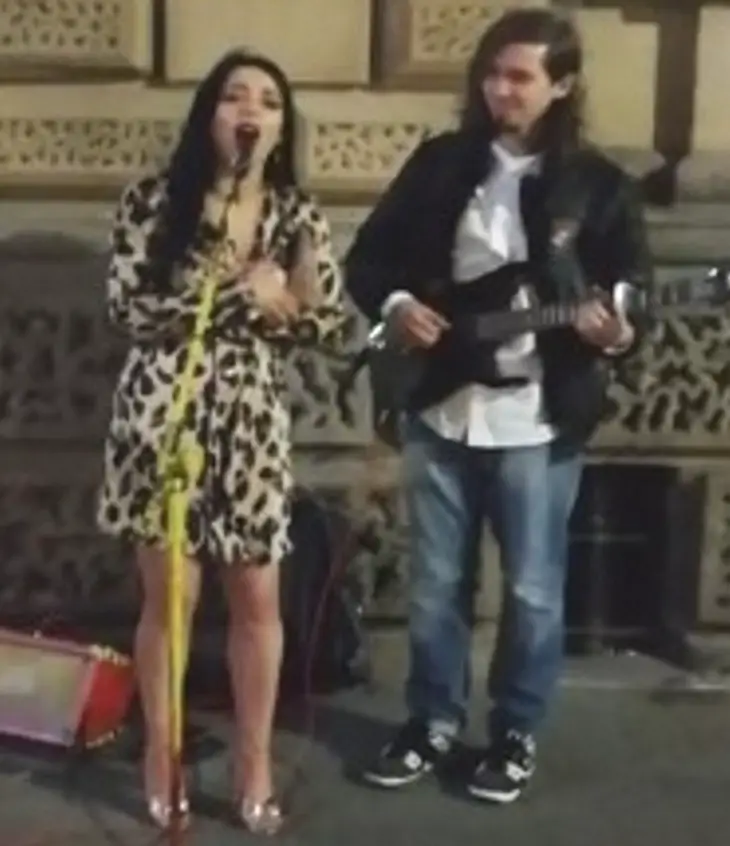 Well, something similar happened to Jade on a night out with her girlfriends which turned from ordinary to one of the most memorable experiences of her life.
While walking out of the local club in Leeds, she and her friends spotted a guy playing the guitar. They approached closer and Jade asked the street musician named Dawid Osial if she could join him and sing along.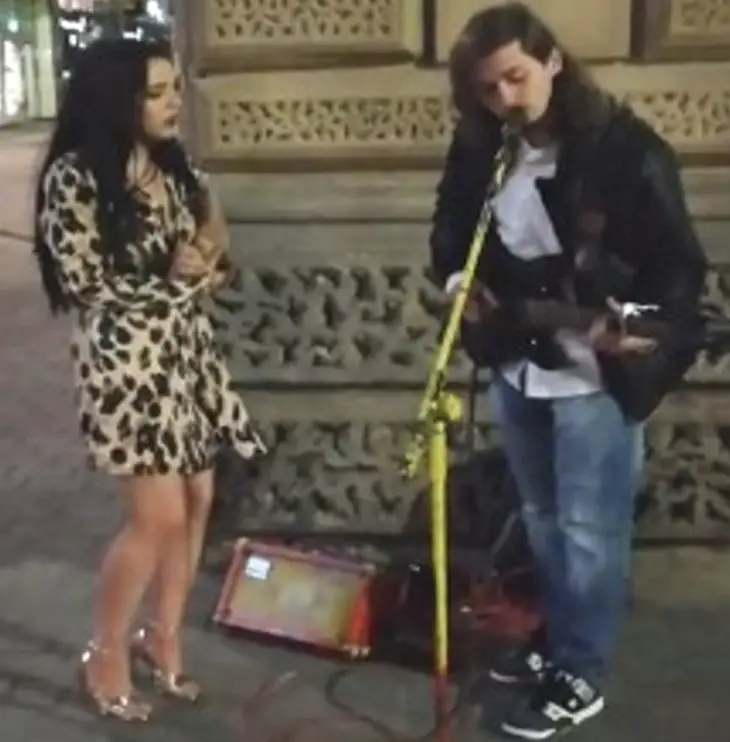 Looking at the way she was dressed, short, tight dress, and stiletto shoes, she resembled a party girl whose only talent was to choose the perfect outfit. At least that's what the passersby believed. But Dawid was more than happy to let her give it a try. He stepped back from the microphone and asked Jade to show everyone how gifted she is.
No one was really ready for what followed. This beautiful girl blew everyone away. She demonstrated remarkable singing talent that left the onlookers stunned.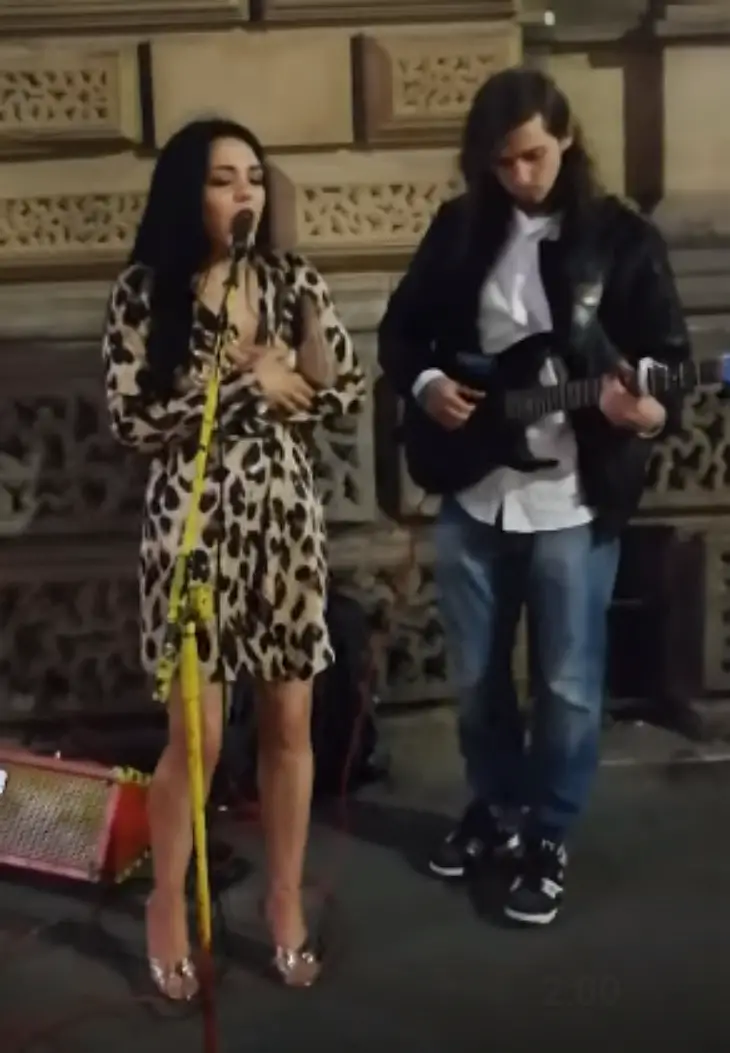 Dawid was glad he didn't turn her down and let her sing along with him. It was a duet we don't get to listen to every day. The two performed a chilling rendition of "Hallelujah" and more and more people stopped by to enjoy the sight.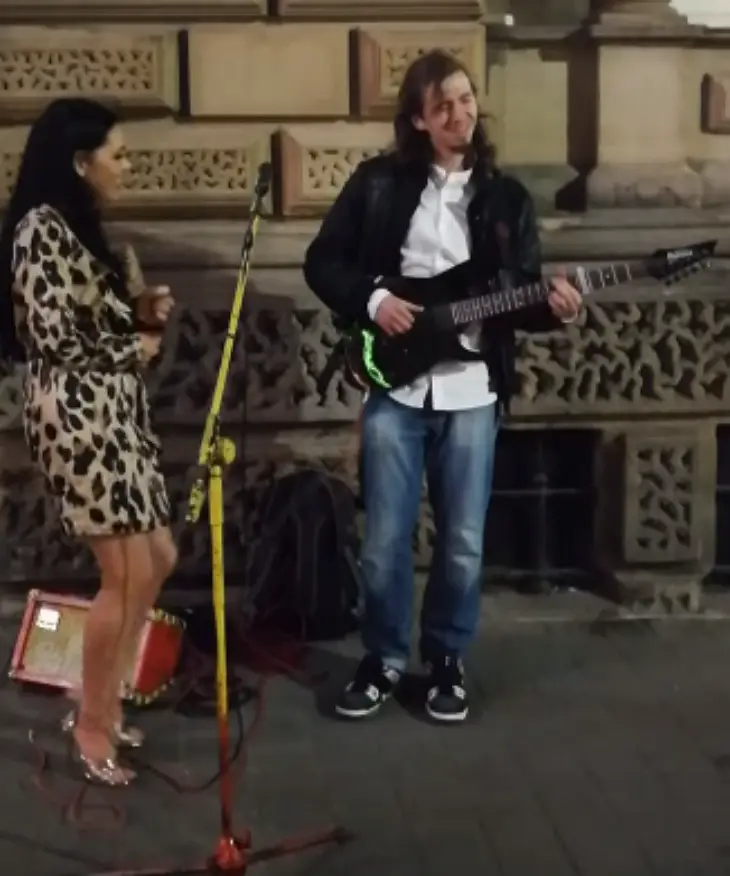 The party girl and the struggling musician looked like a mismatched pair at first glance, but their magic seemed to work well together.
We really hope we'll get to see more of this duo in the future. It would definitely be pity if Jade doesn't pursue a career in the music industry. With her God given talent, she will definitely become a star one day if she decides to give it a go.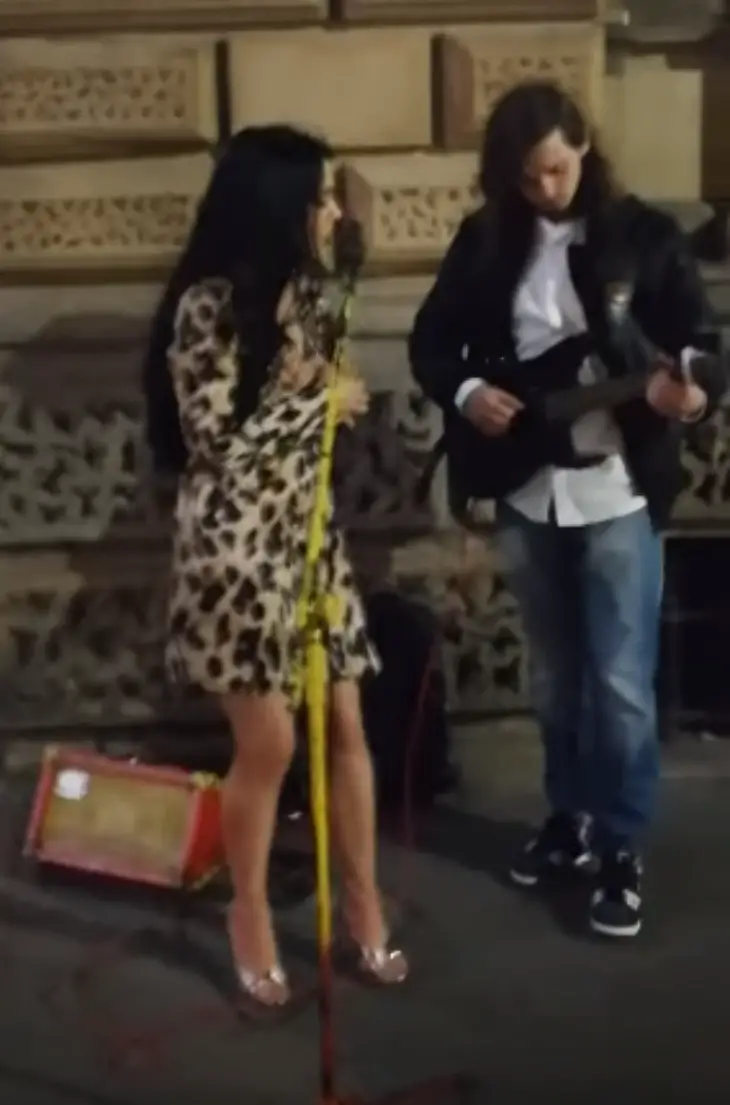 Her angelic vibrato and his lower tones blended together are spine-tingling. Make sure you watch the video of the duo below.
You may want to share it with friends.