Parenthood isn't easy. It starts with sleepless nights, changing diapers, and continues with constant care throughout the whole life. We are all aware of how much parents sacrifice for the well-being of their children and never ask anything in return, and that makes moms and dads the most special creatures on Earth.
However, stories of children who repay their parents once they become successful individuals is what melts our hearts. It shows moms and dads that they did a great job raising such caring children, and that's their greatest gift.
Pavin Smith is a young man who was taught to live by the true values. His talent and dedication made him the 7th overall pick for the Arizona Diamondbacks in the MLB amateur draft in 2017, when he was just 21 years old.
This led for Pavin to be signed onto a minor league deal with a 5 million dollar bonus!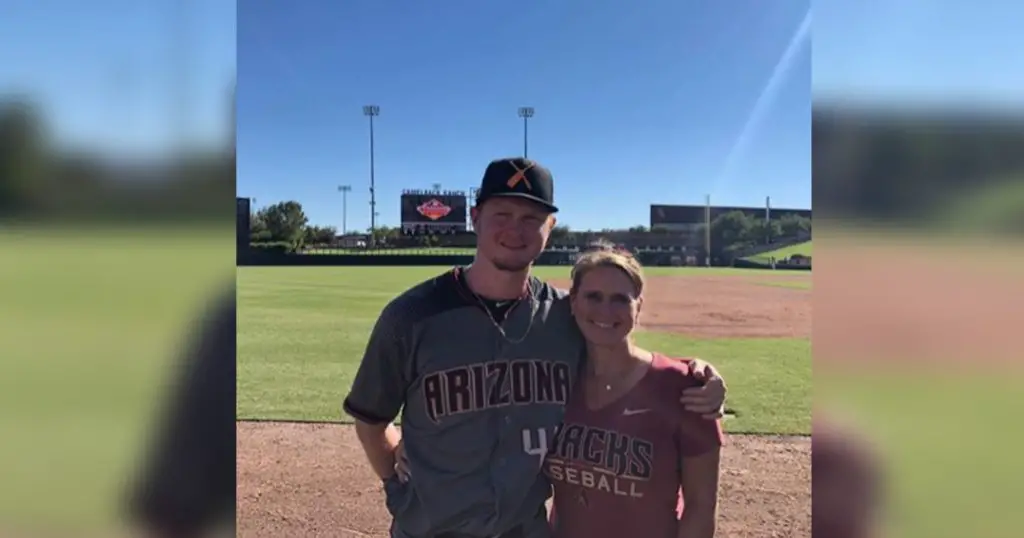 As smart as he is, Pavin knew exactly what to do with the money. He was about to give his mom and dad the surprise of a lifetime and Christmas was just the time for his miraculous gift to be handed to the people who did so much for him.
The family was gathered around the Christmas tree when Pavin handed his mom an envelope. Neither she nor her husband and daughter had any idea what it could be. When she opened it, there was a note there that brought tears of joy in everyone's eyes. It read,
"Thank you for raising me in a great home filled with love. Because of all the sacrifices you made to get me where I am, I want our family home to be YOURS… so I am paying off your mortgage. Merry Christmas from your grateful son. Pavin"
Mom and dad were overjoyed. They no longer have to pay for the house, because it's already theirs.
Pavin was glad he could do such thing for his parents. He posted the video of his mom and dad revealing the gift on Twitter with the following caption. "Thank you for everything you have done for me! This doesn't make up for any of it. Love you both so much. Our home is finally all YOURS. Merry Christmas!"
Who wouldn't be proud with a caring and loving son like Pavin?
Take a look at the heartwarming video below and share it with your friends.