Dubbed "The King of Comedy," actor, singer, filmmaker and humanitarian Jerry Lewis had a very successful career which spanned almost eight decades and was under the spotlight practically his whole life.
Lewis was born Joseph Levitch on March 16, 1926, in Newark, New Jersey, to a Jewish family. Having parents who were part of the showbiz industry, it wasn't surprising that Lewis opted for such a career himself. In fact, he showed interest in the theater at a very young age and knew singing and acting would become his calling.
When Lewis was just 19 years old, he met someone who would help determine his path towards glory, "The King of Cool," Dean Martin.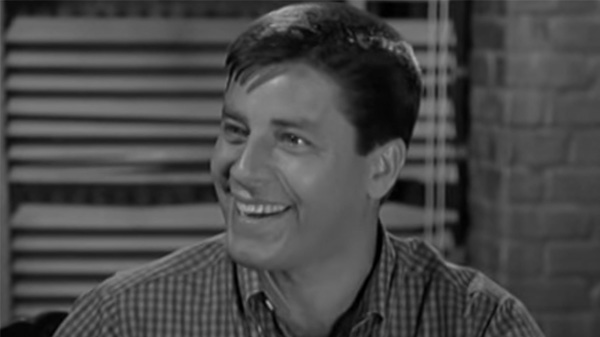 Speaking of their first encounter, Lewis told Today back in 2005: "I turn and I see this handsome guy in a camel's hair coat. You can die from how handsome he was, sporting his new nose. And we became very friendly. He looked like he needed a friend and I certainly did. And that was really the start."
Martin & Lewis soon became the most famous duo in the country. "They were very attractive-looking guys, and before that you had duos like Laurel and Hardy and Abbot and Costello and Olson and Johnson. Then Martin and Lewis came along and they were just so different than any of those guys," said Singer Steve Lawrence speaking to People in 2017, the year Lewis died.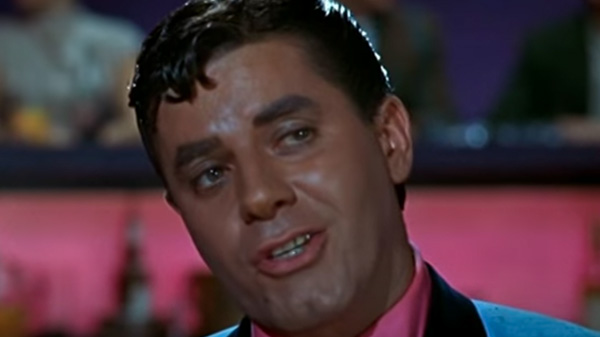 However, on their 10th year anniversary, the duo split and it took them 20 years to reunite again, as it was reported the terms under which they put an end to their collaboration were bitter.
The reunion was described by People as "forced and uncomfortable."
For 55 years, Lewis was a national chairman and spokesman of the Muscular Dystrophy Association. The telethon fundraisers that he conducted during Labor Day Weekend every year helped raise $1.46 billion to fight the disease since Lewis started it in 1966.
The comedian was married twice. From his first marriage with singer Patti Palmer, which lasted for 36 years, Lewis had 6 children, one of which was adopted. After their divorce was finalized in 1983, Daily Mail reported that Palmer claimed her ex-husband "displayed an open disregard for our marriage," and asked for $450,000 in support.
Shortly after, Lewis married his second wife, dancer SanDee Pitnick. They adopted daughter Danielle Sara Lewis in 2004 and stayed together until Lewis' death.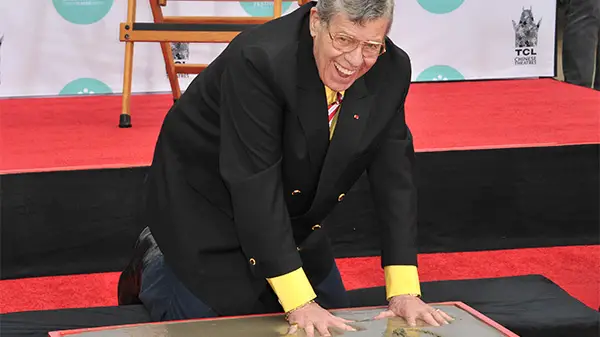 The singer and actor suffered from various diseases, among which prostate cancer and diabetes. He also had an open-heart surgery and his death was caused by heart failure.
What left many in disbelief is that the star left everything he owned to his second wife and their daughter. His sons weren't included in his will. According to Forbes, the will stated: "I have intentionally excluded Gary, Ronald, Anthony, Christopher, Scott, and Joseph and their descendants as beneficiaries of my estate, it being my intention that they receive no benefits."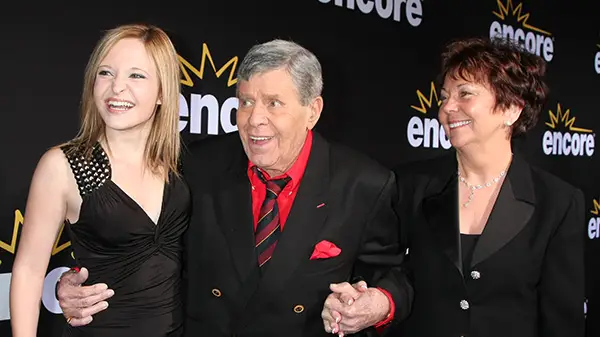 After his death, his sons spoke of their relationship with their late father, with Anthony accusing him of years of physical and emotional abuse.
"When he would show up and park right in front of the big front door, my mom would get on the intercom and say, 'Your father is home!' We scattered. We could never predict his behavior on a given day," Anthony told Inside Edition. "He was emotionally abusive every day."
Alongside the allegations, Anthony said he was sorry he didn't get to spend any one-on-one time with his father and didn't tell him how much he loved him.