The life of Sir Tom Jones, the music icon behind the hits Delilah, Sexbomb and What's New Pussycat among the rest, has always been interesting for the fans and the journalists. Over the years, many stories of infidelity have been related to him, but despite all that, his beloved wife of 59 years had always been 'his lady.'
Linda Trenchard and Sir Tom Jones, who was knighted by Her Majesty, the Queen, married when they were both just 16 years old and stayed in love during their whole lives. Sadly, Linda died of cancer in April 2016, and the musician said that he will never love another woman ever again.
Sir Jones canceled all his concert after Linda's "short but fierce" battle with lung cancer. In fact, he had a hard time coping with the reality and couldn't gather any strength to sing long after the loss. He opened up about their love and their marriage and even said at one point how he blamed himself for her death.
He spoke of Linda's favorite song, Bob Dylan's What Good Am I?, and explained how he couldn't stop reading the lyrics over and over again and thought, "Jesus Christ, was I partly to blame? Should I have woken up before? You start to think: 'What if I had forced her to go to the doctors?' Because she didn't go."
Sir Jones shared the sad news with his fans and wrote, "Surrounded by her husband and loved ones, she passed away peacefully."
"When my wife passed away, I didn't think I could sing," Sir Jones explained. "When you're emotional, you can't sing, your voice closes up.
"There are certain songs I wouldn't do. But you have to try and get things in the right perspective. Feeling emotional; use it to your advantage and put it into the song."
He, however, wanted to fulfill one of her wishes and moved to London after her death. Linda always wanted to get back to her roots and move to England again, so her husband sold their mansion in LA because he knew it was something she wanted.
"She always said she wanted to come back and then she could not do it, so then she told me to do it in the last week she was alive."
The couple had one son, Mark Woodward, but Sir Jones had another son on his own, with a woman he had an affair with. Apparently, he loved his wife unconditionally but when it came to his tours all around the country and the world, they had this "don't ask" policy. No one really knew what Linda thought of her husband's secret life and all those affairs.
The sex symbol once admitted he had slept with around 250 women in a year.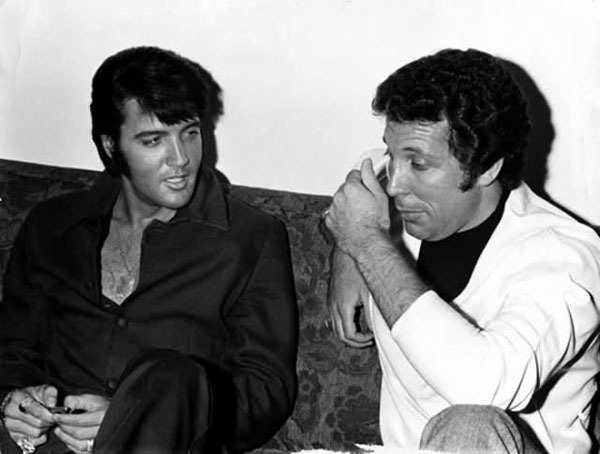 During one of his tours in the US, back in 1987, Sir Jones had a fling with 24-year-old Katherine Berkery. She then got pregnant and claimed the music star was the father. She added how she didn't know he was married.
Sir Jones didn't want to accept the reality and asked for a paternity test. The following year, he learned the boy was actually his but he still didn't want to do anything with him or his mother.
Sir Jones was forced to pay maintenance every month until his son Jonathan turned 18. The boy grew up blaming his father's negligence for his failures in life.
"When his wife Linda passed I hoped we could finally meet and get to know each other but it didn't happen," Jonathan told the Sunday Mirror.
"Now I worry about him being ill. He's old, he might pass before I get the chance to right the wrongs. I don't want anything from my father, all I want to do is sit and talk, tell him about my life and ask about his – just normal stuff."
"Not having a father growing up was tough. All I ever wanted was his love. People think I look and sound like a younger version of my dad", Jonathan said when speaking of his drug addiction and spending a few years on the streets as a homeless man.
We hope this incredible singer would eventually be able to move on and find happiness once again with his family, his fans, and the people who love him.