A man named Joe McCarthy met who he thought was the love of his life at an expo in Paris. He and Ariana soon fell in love and dreamed of starting a family together.
One day, she told him she was pregnant. Joe was excited and surprised at the same time. The two did want to have children but they always spoke of having them after they get married.
Joe knew both he and Ariana took all the precautions to avoid an unexpected pregnancy, but she assured him that despite that, things like that happened.
The two tied the knot at an intimate ceremony and everything seemed perfect, but then, Ariana's behavior changed. She would spend most of her time on her phone and wouldn't let Joe access her email. But he was way too excited at the prospect of becoming a father so he let his wife's behavior slide through his fingers.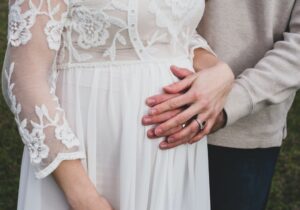 Then, a day at the hospital changed this man's life forever. During a scan, it was revealed Ariana was carrying triplets, and as Joe was over the moon, she was devastated by the thought of having three babies.
"What? Triplets? I cannot afford to give birth to three babies and ruin my beauty!" she shrieked after hearing the news.
"But baby, those are our babies. You cannot talk so badly about them. What is the connection between having babies and your beauty? I don't understand," Joe asked.
"What is the connection? Joe, I will start looking old, and nobody will be interested in looking at me!" Ariana yelled.
"Looking at you? Wait…what do you mean by that? Who else do you want to appreciate your beauty other than me, your husband?" Joe asked. At this point, Ariana uttered the unthinkable and unlocked another heartbreak for Joe.
"I married you to live a wealthy life. I thought we were not just architects building others' dreams but also a rich couple who could build theirs as well. But your earnings are not enough to even go on a cruise!" she fumed. "And with these three extra burdens coming into the world, I doubt if you would give me all the luxuries I want!"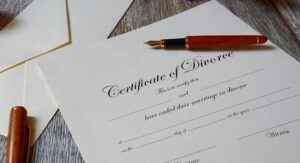 This broke Joe's heart into a million pieces. Once the babies were welcomed into the world, three healthy girls, Joe got full custody and Ariana left the family for good. Or at least Joe thought so.
Raising three children was way harder than this father could ever imagine, but he never gave up trying.
He provided a great life for his girls, but then, one day, things were about to change.
Out of the blue, Ariana appeared on Joe's doorstep.
"YOU??? What are you doing here?" He gasped in shock. "YOU??? What are you doing here?" He gasped in shock.
Ariana then pushed her way into the house and started yelling, "Girls! Mom is home! Don't you want to see your mommy?"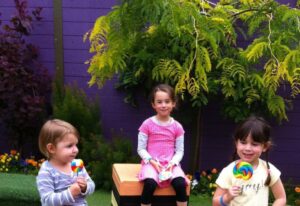 Luckily, the girls weren't home.
Joe asked her to get out of the house, reminding her that the girls only had one parent, him.
Hearing that, Ariana said something shocking. "Oh really? Who said you're their DAD? I had two other boyfriends while dating you. And I got really "intimate" with one of them on tour. These girls must be his… I'm sure they aren't yours because you were away on a month-long expo to Egypt."
Joe collapsed. His world turned upside down. He didn't want to face the reality and asked for proof.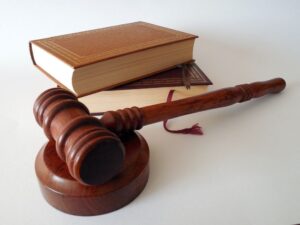 Some two weeks later, Ariana got the results of the DNA test she requested. Sadly, the girls weren't Joe's.
The following day, she asked to take the girls with her. "Send my girls with me. I need to sue that rich scoundrel for alimony, and I can only do it if I have my children with me," she said.
Joe now knew he wasn't the father, but that didn't change the fact that he raised them and loved them unconditionally. So, instead of giving up, he decided to fight Ariana at court, something that shocked her.
Ariana had DNA results, but Joe had the documents she had signed six years ago, handing over the legal custody of the children to him. She had also signed off her rights on them to Joe.
At that point, her case didn't stand a chance. She lost the legal battle and the girls stayed with Joe.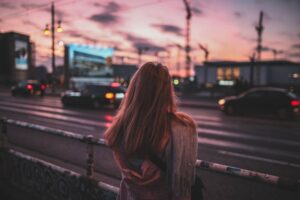 As he walked out the court with his girls, they asked him, "Dad, who is she? Why is she talking to you?"
Joe answered, "She's a stranger. We don't talk to strangers anymore! Come, let's go home. Dad is having two weeks off, and shall we go on that cruise we had planned?!"
Please SHARE this story with your family and friends on Facebook.
Bored Daddy
Love and Peace