Simone Biles being part of the Tokyo Olympics is just another gem in her career's crown of glory. This time, with her decision to withdraw from the competition, she became sort of a spokesperson for the importance of the mental health. "It's been a long week. It's been a long Olympic process. It's been a long year. Just a lot of different variables and I think we're just a little bit too stressed out, but we should be out here having fun and sometimes that's not the case," she said after announcing her withdrawal, as per USA Today.
At only 24, Biles has already accomplished a lot. During the Olympic Games in Rio in 2016, she got three golden medals and a bronze and helped put gymnastics on the pedestal.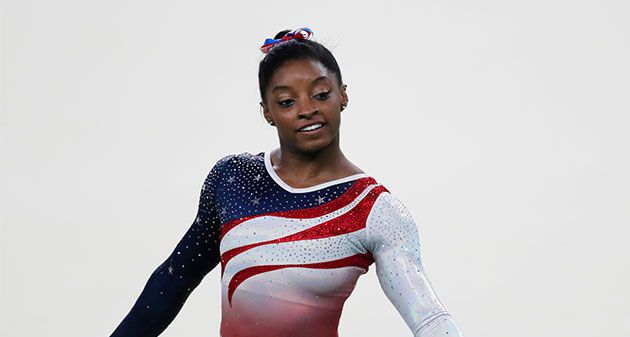 Biles' life hasn't always been easy. As a young child, she and her sisters were part of the foster system before their grandparents could adopt them. Her grandmother Nellie, whom the star calls 'mom,' has always been very supportive of Biles' dreams. "She encourages me and never lets me feel down about something for too long," Biles told CNN.
In her Facebook series Simone vs. Herself, she spoke of the time she and her siblings were taken from their mother and then given to their grandparents.
"I don't remember a lot about foster care, but I definitely knew that we had been taken from our biological mom and then you just think you're going to go back to her," she wrote. "[Me and my siblings] were very fortunate that we actually got to stay with our siblings because a lot of the time you either get regrouped from home to home to home or you and your siblings get split up."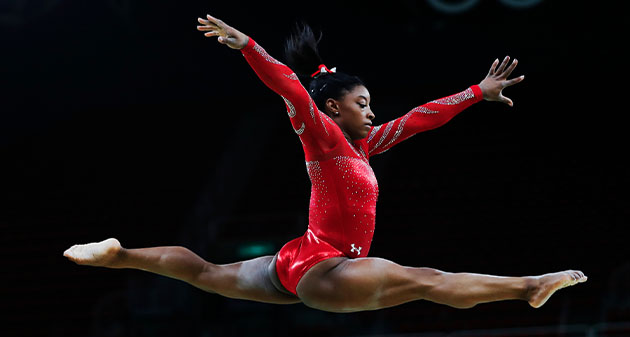 Biles' fell in love with gymnastics "by accident," or better said after a serendipitous encounter with the equipment used in the sport that would help her reach for the stars. Namely, as part of the daycare program she attended when she was just 6, they were supposed to go on a trip to a farm, but after the weather went bad, they were taken to a tumbling gym instead.
"The minute I got inside Bannon's, I saw all kinds of equipment made for just my size – low beams and low bars and floor vaults that I was eager to try," she wrote in her book Courage to Soar.
"I watched a gymnast do a back handspring skill on the vault, and I immediately wanted to try out the same move on the kiddie springboard. I let loose, going from one apparatus to the other, trying to copy skills I saw the older gymnasts practicing in the gym."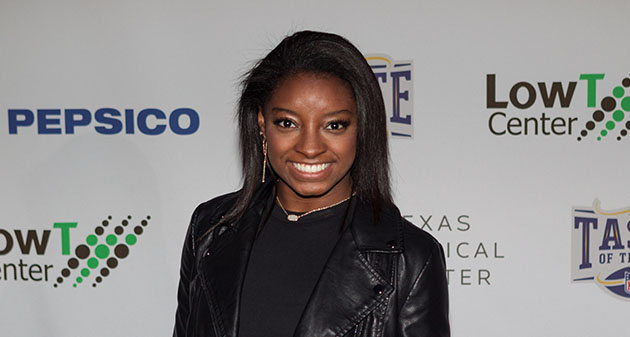 At the age of 13, Biles was spending more than 16 hours a day at the gym practicing. She even decided to be home schooled in order to be able to practice more hours.
Biles made her international debut at the American Cup in 2013 and the rest is history. That same year, Biles won her two first World Championships.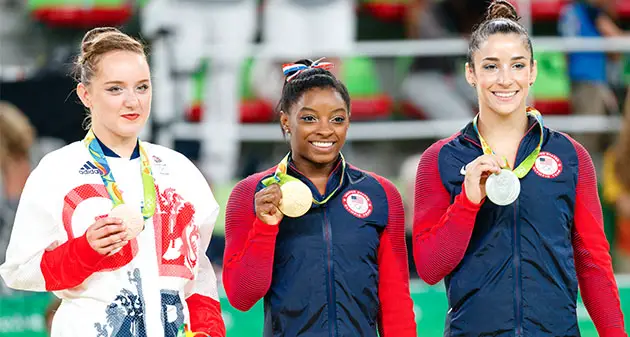 Although she has a number of commitments she needs to answer to, our superstar still finds the time for love. Biles is dating 26-year-old Jonathan Owens, an NFL player for the Houston Texas. The two met through the dating app Raya. At the time they started chatting, Owens claimed he had no idea who Biles was.
"I didn't know who she was," he told Texas Monthly. "I just hadn't heard of her, and when I told her that, that's one of the things she liked."
"He would say I slid into his DMs," Biles told Wall Street Journal Magazine. "I saw him and I was like, 'Oh, he's pretty cute,' so I said hi … and then I saw that he was in the Houston area, so we started chatting a little bit, and then we went to hang out a week or two later."
Couple of weeks into dating, Biles' sister invited Owens to a family lake house. Her family liked him very much.
"We ended up hanging out right before the pandemic," Owens said. "It was one of the few times in her life where everything was just shut off and she couldn't do anything. So we used it to get to know each other — really get to know each other. It created our bond and made it stronger."
Biles and Owens have been together for over a year now and he says they are a match made in Heaven.
"He's a real man. I just, I love him," Biles told Today. "We have a great time together. Our personalities match right up. We have the same sense of humor. And he's just great. He's an athlete, too, so we really understand each other and I think that's why our relationship has been seamless."
We believe these two make an awesome couple. We wish them only the best.