Roseanne was a huge hit back in the day. For many of the actors, the roles they played on the show represented their big breakthrough.
Sara Gilbert, who is a well known actress, director, and producer, and one of the creators and former co-hosts of The Talk, landed a role in Roseanne when she was just 13. The role of Darlene Conner, the sarcastic middle child, brought her enormous popularity and a number of awards, including two Prime time Emmy Award nominations.
Gilbert's on-screen partner in Roseanne was actor Johnny Galecki. However, what not many people know is that the two dated in real life, even though that relationship was a brief one.
During an episode of The Talk, Gilbert opened up about her love life and revealed how much Galecki supported her when she was struggling to come to terms with her sexuality.
"I thought he was super cute and had a total crush on him," she said of Galecki, "and we started dating and he would come over and we would make out and then I would start to get depressed."
He thought her reaction had something to do with him, but then Gilbert decided to share with him her internal struggles. "I eventually told him I thought it was about my sexuality, and he was super sweet about it," she added.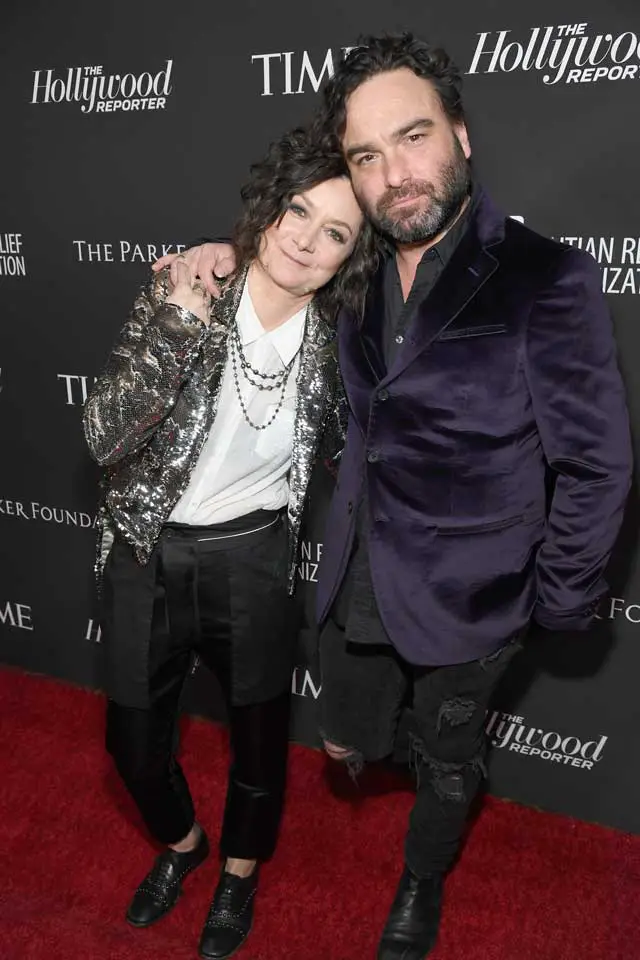 Realizing she was sexually attracted to the same sex made Gilbert fearful of her career in Hollywood.
"It was something people could have found out about and Johnny, like, no one knew at the show, for years, and Johnny held the secret the whole time," she said. "And I just felt so scared if it came out, what could happen. Could I lose my career? Would I ever be able to play a straight role again?"
Her worries slowly faded away because she knew Galecki was there to support her. He always had her back, and that never changed.
When she exposed her relationship with him, he told her: "Of course. I love you, and I think it's really important and I'm so proud of you. If you want, I will be there, and I will hold your hand."
Years went by and both Gilbert's and Galecki's lives changed a great deal since the time they starred alongside each other in Roseanne. One thing that never changed, however, is their friendship.