Actress Sandra Bullock has lost her partner of many years, Bryan Randall, after a 3-year battle with ASL.
The tragic news of his sudden passing was shared by his family who issued a statement which read, "With deep sadness, we announce that Bryan Randall peacefully departed on August 5th, concluding a valiant 3-year battle against ALS.
"Bryan made the deliberate choice to keep his fight with ALS private, and those of us who cared for him diligently respected his wish."
The statement continued: "We extend our heartfelt gratitude to the unwavering medical professionals who guided us through the complexities of this ailment, and to the exceptional nurses who became an integral part of our lives, often putting their own families aside to stand by ours. During this period, we kindly ask for privacy as we mourn and attempt to come to grips with the painful reality of bidding farewell to Bryan."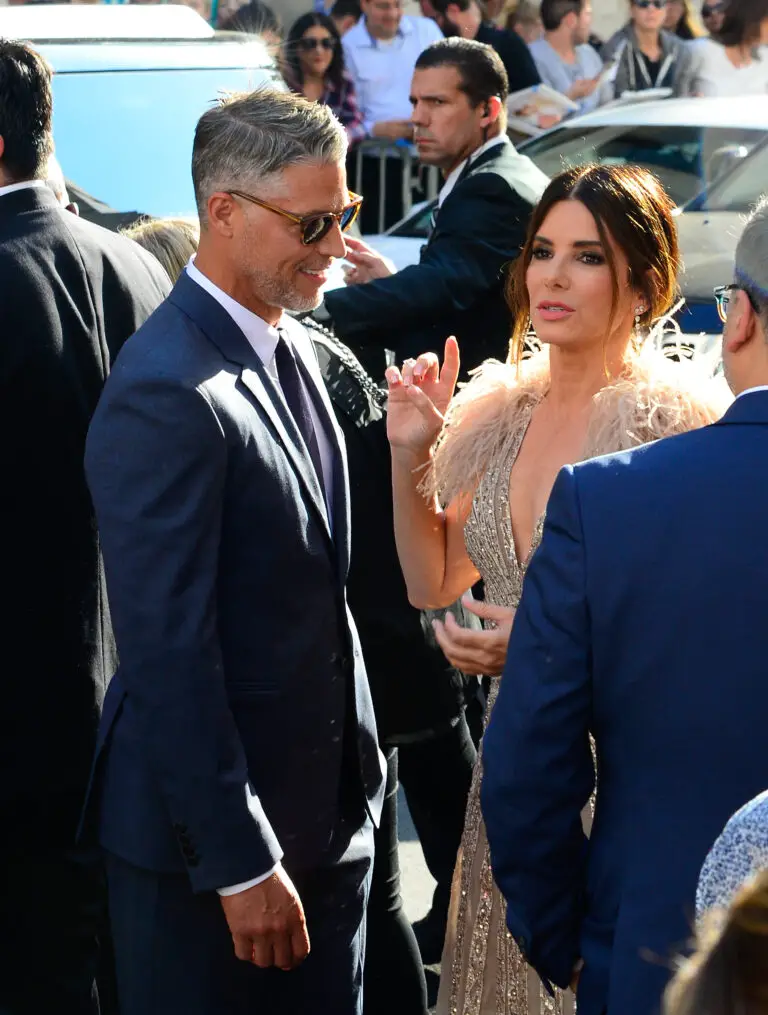 Bullock's sister, Gesine Bullock-Prado, paid tribute to Randall in an Instagram post in which she also revealed the final hours of the actress with her late partner, leaving fans heartbroken.
"I'm convinced that Bry has found the best fishing spot in heaven and is already casting his lure into rushing rivers teaming with salmon," Gesine wrote, sharing a photo of Randall taken on Monday, August 7.
"ALS is a cruel disease but there is some comfort in knowing he had the best of caretakers in my amazing sister and the band of nurses she assembled who helped her look after him in their home," Gesine continued. "Rest peacefully, Bryan."
Bullock and Randall met when he was hired as a photographer for her son's birthday in January 2015. They started dating a few months later and shortly after, when they were both already convinced they were meant for one another, they had their first Red Carpet debut together.
Although the Ocean 8 star is known as someone who rarely shares insights of her private life, she opened up about her partner in a Red Table Talk appearance during which she revealed that Randall was the "love of [her] life."
She also praised her blended family, revealing that she sometimes wishes she and her children had shared the same skin. "To say that I wish our skins matched, sometimes I do. Because then, it would be easier on how people approach us," Bullock said. "And I have the same feelings as a woman with brown skin and her babies or a white woman with white babies."
She and Randall co-parented her two adopted children. "He sets the example I wish my children to follow," the actress revealed.
A source told Closer of Randall, "He is completely dedicated to Sandra and the children, and she is aware of this. The kids have called Bryan 'Daddy' for as long as I can remember, and it still makes him smile."
Revealing further details of her private life, Bullock said how she and Randall down't rush to get married as their children were their priority. "I don't need a paper to be a devoted partner, devoted mother," she said. "I don't need to be told to be ever-present in the hardest of times. I don't need to be told to weather a storm with a good man."
Bullock hasn't made any public statements regarding the tragic loss of her partner.
Randall's family has encouraged contributions to the ALS Association and the Massachusetts General Hospital.
We are so very sorry for this loss. May her rest in peace.
Please SHARE this article with your family and friends on Facebook.
Bored Daddy
Love and Peace