Bruce Willis and Demi Moore were considered one of the most famous and most influential Hollywood couples back in the day. They first met on the premiere of Stakeout, which Moore attended with her then-fiancé Emilio Estevez. However, the connection they felt was instant, and soon after, they started dating. In her memoir, Inside Out, Moore wrote of that serendipitous encounter. "I'd never encountered treatment like this before," she confessed. "Bruce was so gallant- in his own boisterous way, a real gentleman. When I said it was time for me to go home, he offered to walk me to my car. He was so eager about it- Like a little boy who didn't want to miss the ice-cream truck. When he asked for my number, I felt a wave of schoolgirl flutters."
The couple has three daughters together, Rumer, Scout, and Tallulah.
Moore and Willis weren't meant to stay together for life, at least as a couple. In 1989, they announced they were splitting and their divorce was finalized in 2000.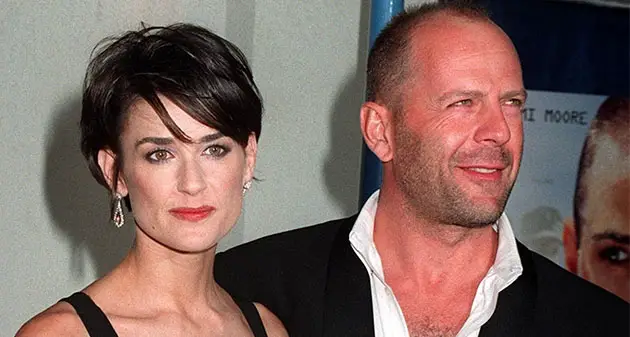 At the time they separated, their eldest daughter, Rumer, was just 10 years old. The girls, however, were never affected by their parents' decision to untie the knot because Moore and Willis remained very good friends. Even today, they spend plenty of time together as a family.
After the divorce, Willis spoke to Rolling Stones, and admitted he didn't know what went wrong between him and Moore.
"I still love Demi. We're very close," he revealed. "We have three children whom we will continue to raise together, and we're probably as close now as we ever were. We realize we have a lifelong commitment to our kids.
"Our friendship continues. The institution has been set aside … It's difficult to live your life and marriage under a magnifying glass, which is what happens to movie star couples."
Rumer, who opened up about her parents' sacrifice said she's forever grateful her mom and dad kept her and her sister shielded from the public eye.
"I don't think I could have gotten luckier and couldn't be more grateful for all the things that my parents have done to really make that happen," she said in an interview with Sarah's Backstage Pass.
"They put us first and I think that was one of the most important things that they did. I have friends whose parents can't even be in the same room with each other and the only people that are really affected the most are the kids. It's just sad. It's really a bummer," she added.
"I hope they can set an example for other families who may be going through that situation. I mean what could be better than having four parents? It's an even bigger support system."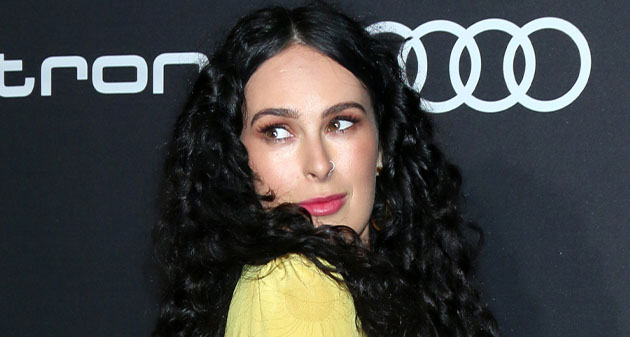 Rumer grew up away from the Hollywood glam. She spent much of her childhood in Hailey, Idaho. She followed into her parents' footsteps from very early age and starred alongside her mom in Now and Then.
"It's so cool to watch and it's so funny to just see yourself so tiny," she told the Huffington Post. "But I remember being on that set was just like heaven for me.
"All I wanted to do was talk to the older girls [Gaby Hoffmann, Christina Ricci, Ashleigh Aston Moore and Thora Birch] and feel like I was in it. It was so fun."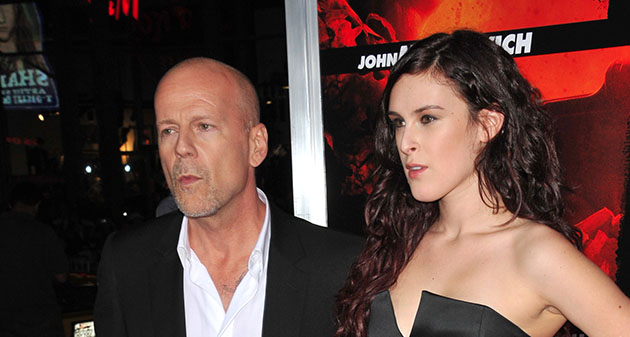 She also starred alongside her famous dad in the movies The Whole Nine Yards and Hostage. Rumer has also been part of Once Upon A Time in Hollywood, starring opposite Margot Robbie, Pretty Little Liars, Hawaii Five-O and 90210, among the rest.
She says she's looking forward to sharing the screen with her mom and dad if the right project comes along the way.
Besides acting, Rumer was also part of Dancing with the Stars. She and her dancing partner Valentin Chmerkovskiy ended up winners.
When she was very young, Rumer had been bullied online. During the 2000's, blogs started becoming famous in America, and one blogger, Perez Hilton, wrote a lot of offensive things about Rumer. Recalling the time she had to deal with the nasty comments, the young actress said: "They said I had a huge jaw. They said I had a ′potato head'," Willis recalled. "When you're 14 or 15, I didn't really understand having value in myself yet. My mind went to, 'OK, so if I get skinny or if I dress the right way or present myself very hyper-sexually and dress this way, then I'll be valued'."
That unpleasant experience didn't prevent Rumer from fulfilling her dreams and it definitely didn't ruin her self-esteem.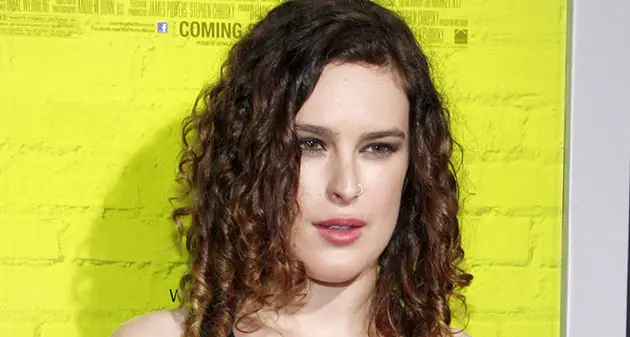 Rumer is a brave young woman who isn't afraid to speak her mind. Recently, she spoke of her mental struggles and her anxiety. "I get nauseous and my heart won't slow down," she shared on her Instagram, as reported by Page Six. "It sometimes feels like a force so much bigger than me has taken over the control panel in my [brain].
"I have to catch myself when I find myself focusing on just wishing it was somehow different.
"So here I am, sitting here feeling like I'm gonna melt, even though I know I won't and just trying to lean into the discomfort as scary and painful as that is."
We believe that when famous people speak openly about their mental health, it helps raise awareness and serves as a reminder that no matter who you are, the struggles are real.
Rumer is a beautiful young woman who inherited the best from both her mom and dad. And although she has big shoes to fill, we know her career will be as successful as that of Moore and Willis.