With the summer being in full swing, the royal children, Prince George and Prince Louis, as well as Princess Charlotte can have a full blast. Especially Prince George who had a prominent role during his grandfather's coronation.
All the three children attend the prestigious Lambrook School which provides students with plenty of activities such as taking care of animals and doing various sports like cricket, rugby, football, and golf among the rest. If they want to attend any of the school trips offered, the students at this distinguished school need to raise money on their own, which teaches them responsibility, something Kate and William would like to install in their children.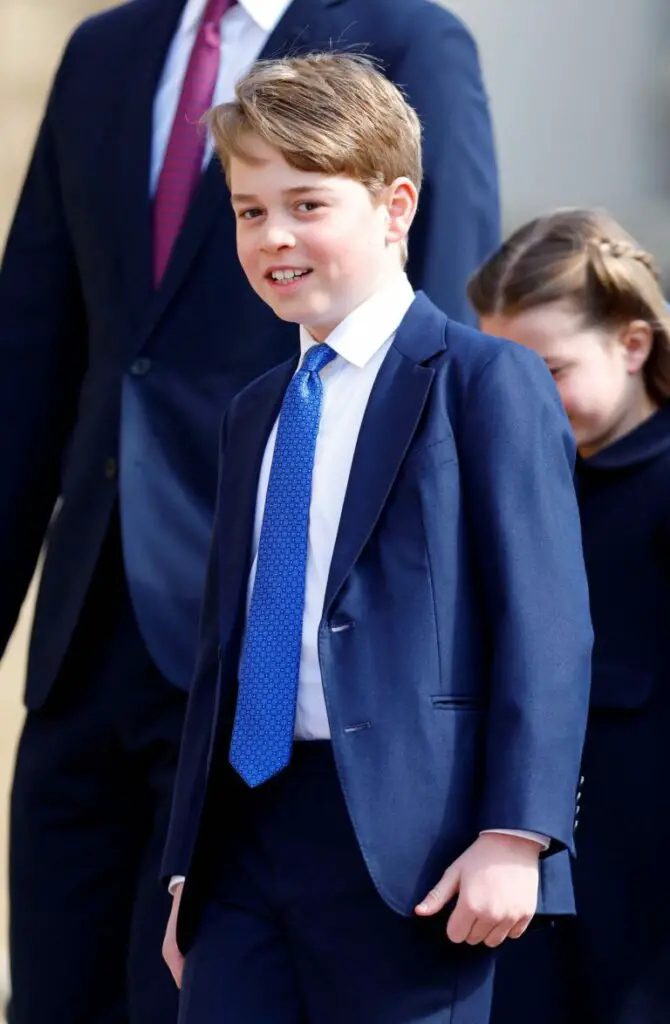 Recently, Prince William presented his five-year campaign to end homelessness in the UK. During the occasion, he spoke of his children and said how he wants them to be aware that they are privileged.
"When I left this morning, one of the things I was thinking was, 'When is the right time to bring George or Charlotte or Louis to a homeless organization?' I think when I can balance it with their schooling, they will definitely be exposed to it," he told The Times.
"On the school run, we talk about what we see. When we were in London, driving backwards and forwards, we regularly used to see people sitting outside supermarkets, and we'd talk about it."
Prince William added: "I'd say to the children, 'Why are they there? What's going on?' I think it's in all our interests, it's the right thing to do, to expose the children, at the right stage, in the right dialogue, so they have an understanding. They [will] grow up knowing that actually, do you know what, some of us are very fortunate, some of us need a little bit of a helping hand, some of us need to do a bit more where we can to help others improve their lives."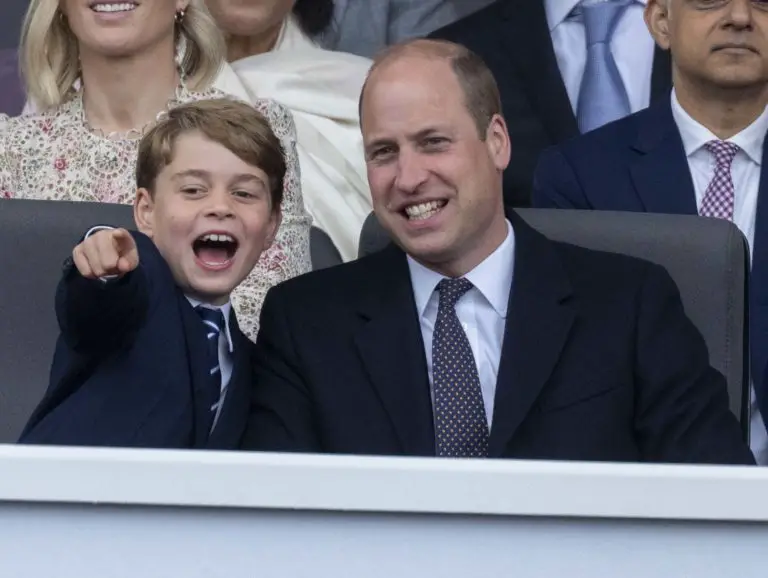 Over the years, Kate and William spoke of their desire to provide their children with normal childhood. However, a couple of weeks ago, the young prince was spotted alongside his parents looking around Eton College, the same boarding school his father and his uncle attended in the past. This made many question the Prince and Princess' speech of keeping their children grounded but yet sending them to schools which cost a lot to attend.
"I find it fascinating because the Princess of Wales is spending so much of her life talking about giving children a better start in life, and part of that, she and her advisors have talked about reducing inequality," Express royal correspondent Richard Palmer said.
"And there you have her children at a fee-paying independent school, almost certain to go to an expensive fee-paying boarding school later on."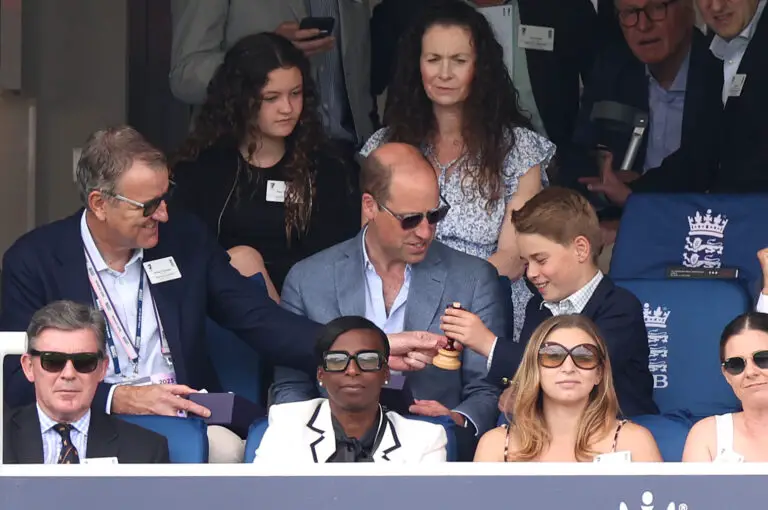 Former BBC royal expert Jennie Bond added that normal childhood and a boarding school like Eton don't go hand in hand.
"The choice of school for the children will tell us a lot about William and Catherine," she told OK!.
"So far, they've been such a hands-on parents and, personally, I think it would be sad to see them send their children away to boarding school. I would applaud a decision to keep them as day pupils at schools nearby their home. But I think both William and Catherine were happy at boarding school.
"I suppose it's what they know, and perhaps they will want to pass this experience on to their children."
Bond added: "I imagine it will be all or nothing – in other words, all three will go away to school, or none of them. I will be cheering loudly if they decide to keep their children close and nurture them through their adolescence as they have nurtured them through the young years."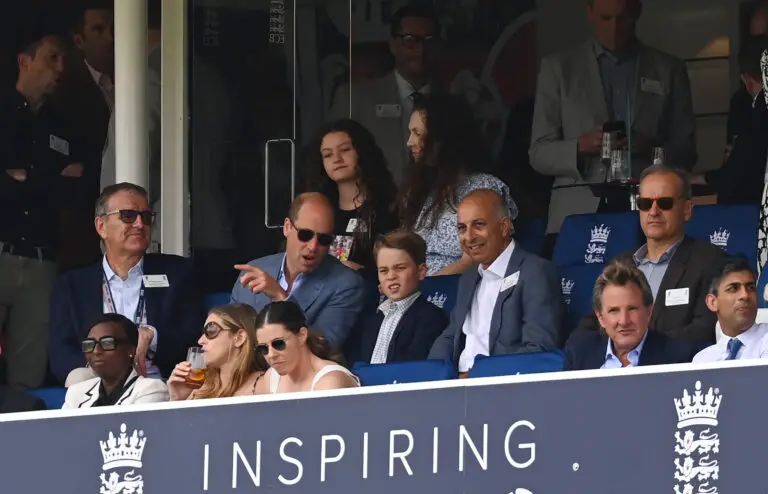 Recently, Prince William and Prince George were spotted attending the cricket series played between England and Australia, known as The Ashes, at the Lord's Cricket Ground in London, and according to body language expert Inbaal Honigman, the young Prince was having a lot of fun. "Young children are often lost in their own thoughts and their own world, but not George. He's fully engaged with the environment around him," she said.
Besides this, some fans were left worried for the young Prince. Why you may wonder. It's because he wasn't wearing sunglasses.
"Prince George needs some sunglasses, he is screwing up his eyes, sunshine is too strong," one royal fan wrote on Twitter, as per the Mirror.
Another wrote: "They should get Prince George some sunglasses."
"Prince George needs to wear sunglasses as well as Dad," a third stated.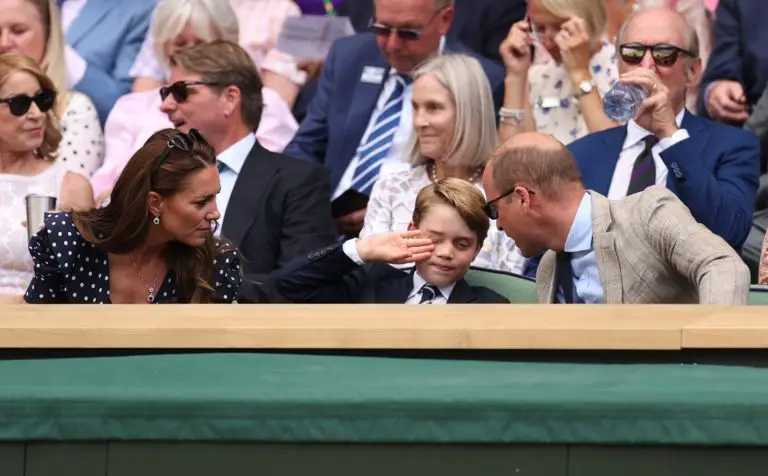 This isn't the first time for the Prince and Princess of Wales to be criticized for their parenting. Last summer, the young prince attended the tennis match between Novak Djokovic's and Nick Kyrgiosand it was obvious he was feeling the heat and wasn't comfortable.
"[It's] too hot," George told his dad, "as reported by Sky.
William replied: "Oh you're hot, are you? It's very warm today […] It'll be fine."
Some of the comments were "Poor child having to wear a suit in this hot weather," "Why do they dress him in a suit and tie and in this heat. He's a boy, not a grown up," and "Poor Prince George, he must be boiling in that suit."
What are your thoughts on this?
Please SHARE this article with your family and friends on Facebook.
Bored Daddy
Love and Peace