Lisa Marie Presley's life was cut short at the age of 54. The singer-songwriter suffered cardiac arrest on January 12, after she was transferred to the hospital where she was placed in induced coma. Unfortunately, she didn't make it.
The news of her tragic passing was shared by her mother Priscilla Presley. "It is with a heavy heart that I must share the devastating news that my beautiful daughter Lisa Marie has left us," Priscilla said in a statement. "She was the most passionate, strong and loving woman I have ever known."
Presley's three daughter have been left devastated by their mother's loss.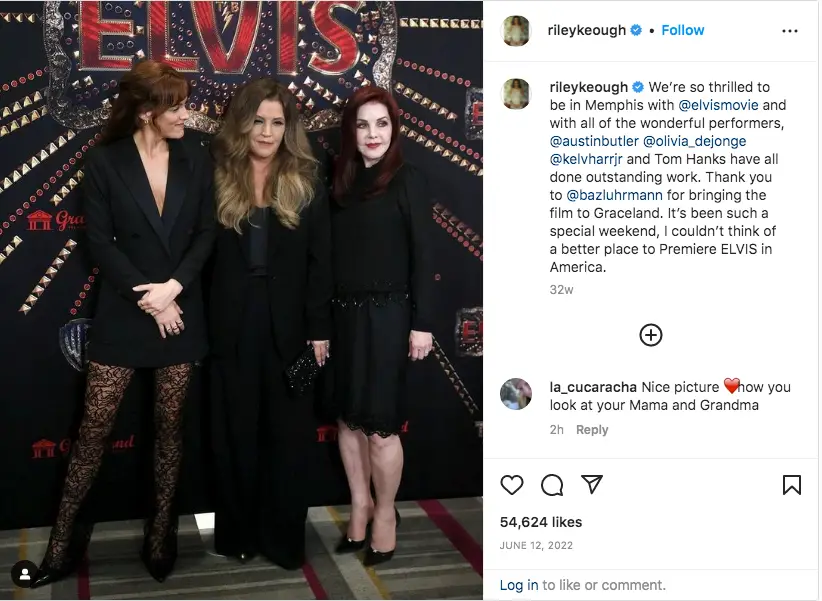 Riley Keough has broken her silence and shared her heartbreak over her mother's tragic death through an Instagram post. She also paid tribute to her late mother on the day Presley was laid to rest at Graceland next to her late father, Elvis Presley, and her son Benjamin Keough who died of suicide in 2020.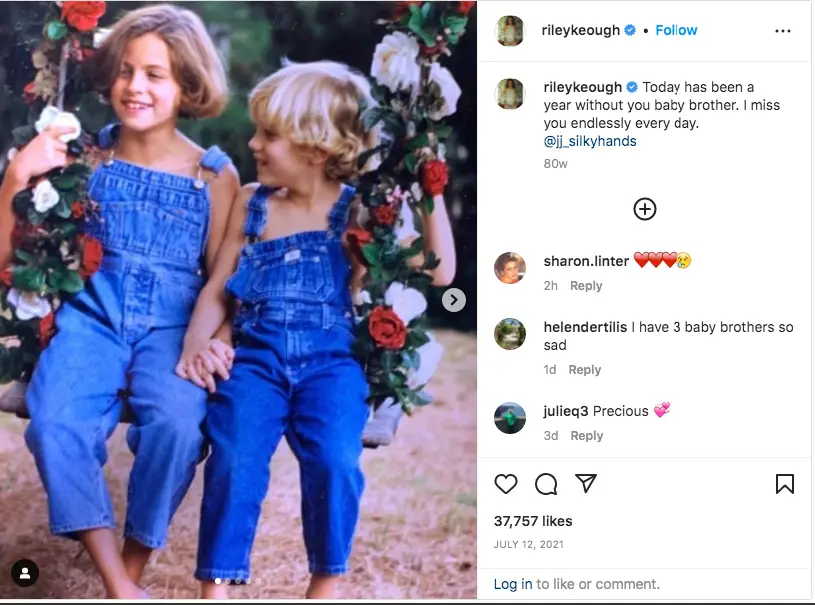 On the day of Presley's funeral, her son-in-law, Ben Smith-Peterson, the husband of Presley's daughter, Riley, shared Riley's words on her behalf and said, "I hope I can love my daughter the way you loved me, the way you loved my brother and my sisters. Thank you for giving me strength, my heart, my empathy, my courage, my sense of humor, my manners, my temper, my wildness, my tenacity. I'm a product of your heart, my sisters are a product of your heart, my brother is a product of your heart."
Now, Riley posted another photo of herself and her mother and wrote it was taken the last time she saw her mom alive.
"I feel blessed to have a photo of the last time I saw my beautiful mama. Grateful @georgieflores took this," Riley captioned the photo.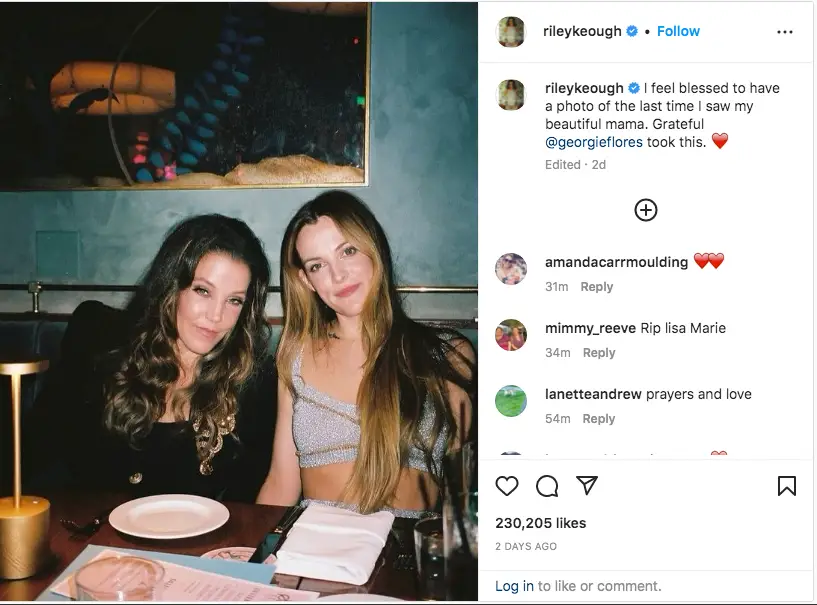 Two days prior to her passing, Lisa Marie Presley attended the Golden Globe event together with her mother to support actor Austin Butler who portrayed her father in the biopic Elvis.
Both Lisa Marie and Priscilla were happy with the accuracy of the events depicted in it. They were also very satisfied with Butler's portrayal, describing it as "truly mind-blowing." Lisa Marie had nothing but words of praise for the actor.
However, it wasn't just Elvis' family who admired Butler's work. The critics praised him as well and he was nominated for his first-ever Golden Globe.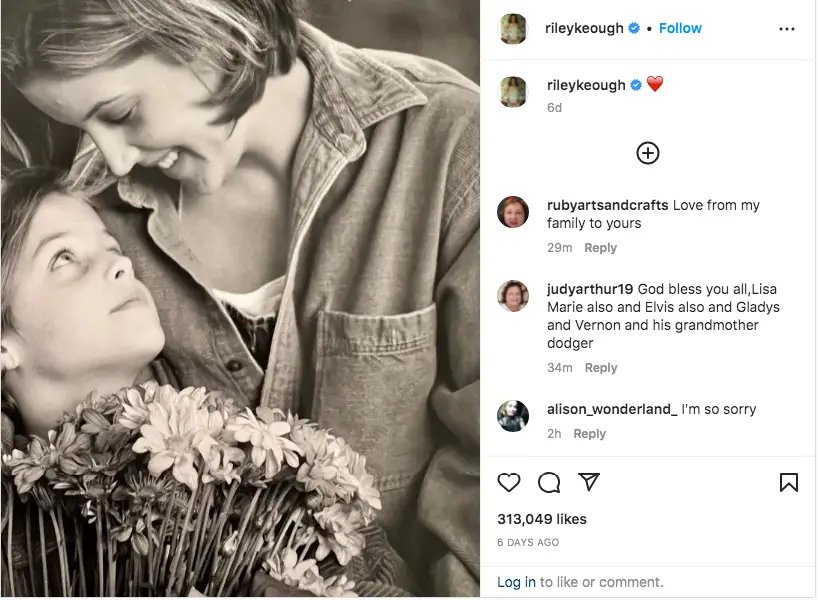 Rest in peace, Lisa Marie Presley.
Please SHARE this article with your family and friends on Facebook.
Bored Daddy
Love and Peace