"The Queen of Technicolor," Rhonda Fleming, who stunned millions with her talent and beauty over the course of her career, passed away October 14, 2020, at the Providence Saint John's Health Center – Santa Monica at the age of 97. The cause of death was aspiration pneumonia, as confirmed by her longtime assistant Carla Sapon.
Fleming possessed unique and captivating charm that people fell for. She was born Marilyn Louis in Los Angeles. Her father, Harold Cheverton Louis, was an insurance salesman, and her mother, Effie Graham, was a model and an actress herself, and Flaming inherited the talent and love for acting from her.
Rhonda Fleming, "Queen of Technicolor" who appeared in "Spellbound," dies at 97 https://t.co/agY1fvaedx

— Variety (@Variety) October 17, 2020
What is very interesting about the actress is how she found herself in the film industry.
One day, the stunning redhead with bright green eyes was spotted by agent Henry Willson, who discovered Rock Hudson and Robert Wagner as well. She was on her way to Beverly Hills High School where she studied, when Willson stopped her and said, "You ought to be in pictures."
Of course, young Fleming had no idea he was an agent and got scared by him. Later, she was reported to had said, "It's so weird. He stopped me crossing the street. It kinda scared me a little bit — I was only 16 or 17. He signed me to a seven-year contract without a screen test. It was a Cinderella story, but those could happen in those days."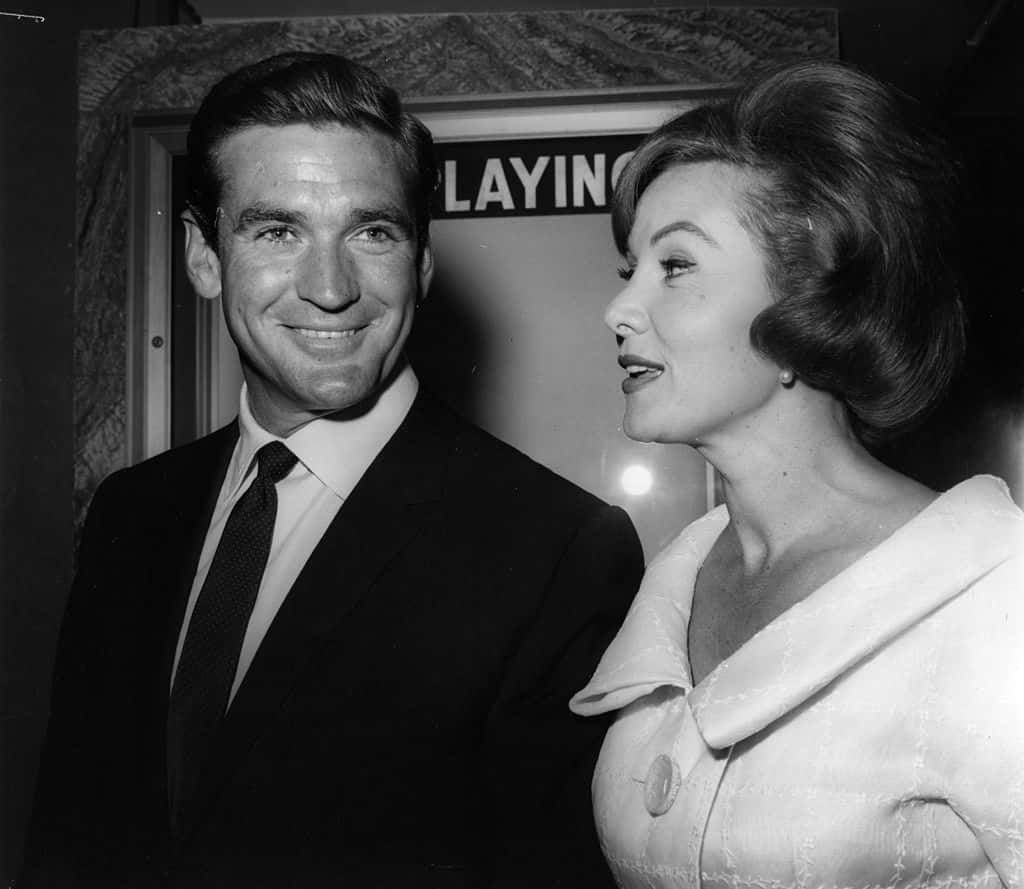 At the start of her career, Fleming played an extra in a couple of movies before she landed her breakthrough role in Spellbound (1945), produced by Selznick and directed by Alfred Hitchcock.
From that movie on, Fleming became one of the most wanted and most appreciated actresses of that period of Hollywood's golden age. Speaking of the time she was a face recognized by the whole country and beyond, and her roles in color movies, Fleming told People, "Suddenly my green eyes were green green. My red hair was flaming red. My skin was porcelain white. There was suddenly all this attention on how I looked rather than the roles I was playing."
Rhonda Fleming, the star who lit up the screen in such films as 'Spellbound,' 'A Connecticut Yankee in King Arthur's Court' and 'Gunfight at the O.K. Corral,' has died https://t.co/jjhtylSykB pic.twitter.com/upNDabu9yQ

— The Hollywood Reporter (@THR) October 17, 2020
Fleming played in more than 40 movies, including A Connecticut Yankee in King Arthur's Court, Serpent of the Nile, The Great Lover, The Spiral Staircase and more.