Those people who take care of rescue animals are the best. Not everyone would lend a helping hand to confused and rather scared creatures who can't fend for themselves, but those who do make all the difference in this world.
Joel Rosenthal is the owner of the Point View Farm in West Virginia. What makes this man so special is that he always opens the doors to his home to animals in need. Besides the domestic animals he keeps, one cute bear cub and a baby deer are also residents of his property.
One would say it is quite hard to imagine two babies from such different species getting along, but on this farm, everything is possible.
Joel filmed the very first encounter between bear cub Boog and the little fawn. Needless to say, the video melted millions of hearts from all over the world, and all for the right reasons.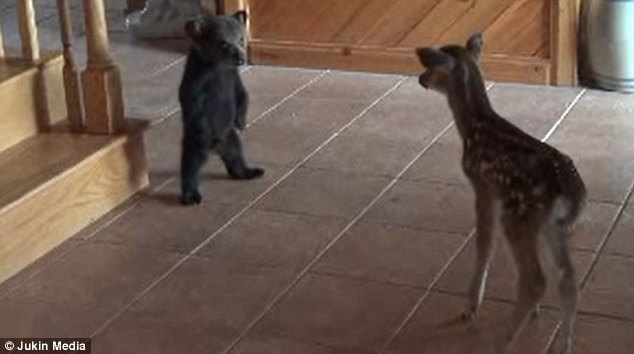 As Boog notices the fawn entering the place, he is scared to approach at first and hides behind the stair banister. At the same time, he simply can't get his eyes off of the "strange creatures." After gathering enough courage, Boog gets closer, but changes his mind instantly and hides again. The second time he gets near, he stands on his hind legs trying to look bigger. What a cutie he is.
It doesn't take long before the two become friends. Boog even licks the tiny fawn trying to show his friendliness and happiness.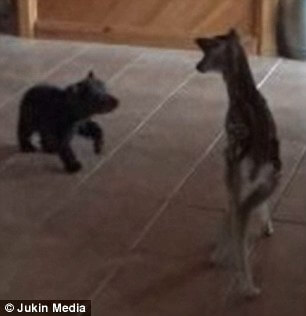 This video is a must watch. It will definitely make your day. You can see it below!