Always ahead of her time, actress, model, musician, and above all a style icon who stirred the world of fashion numerous times throughout the years, Grace Jones remains until this day someone we all admire. Being 73 doesn't prevent this unique woman from living her life to the fullest, something many envy her for.
Born in Jamaica and raised in upstate New York, Jones has never failed at stunning the world, whether it's been because of her music, her fearlessness, or her decision to shave her head and brows at one point of her life wanting to "look more abstract, less tied to a specific race or sex or tribe," as per her own words shared with Vogue.
Jones' family was extremely religious and she was expected to live following strict rules, something her rebellious spirit didn't allow her.
"I hated my dad; he was so strict. But now I love him because they didn't make him bishop for a long time because of me," she once shared with The Guardian.
"There was an article in Ebony magazine about me with a photograph of the family around the piano. My dad wasn't in it, but the fact that it was released in a magazine… he was supposed to cut me off, like in the Bible it says, 'If your right arm offends, you cut it off.' He said, 'I don't care; I support my daughter.' But it held him back.'"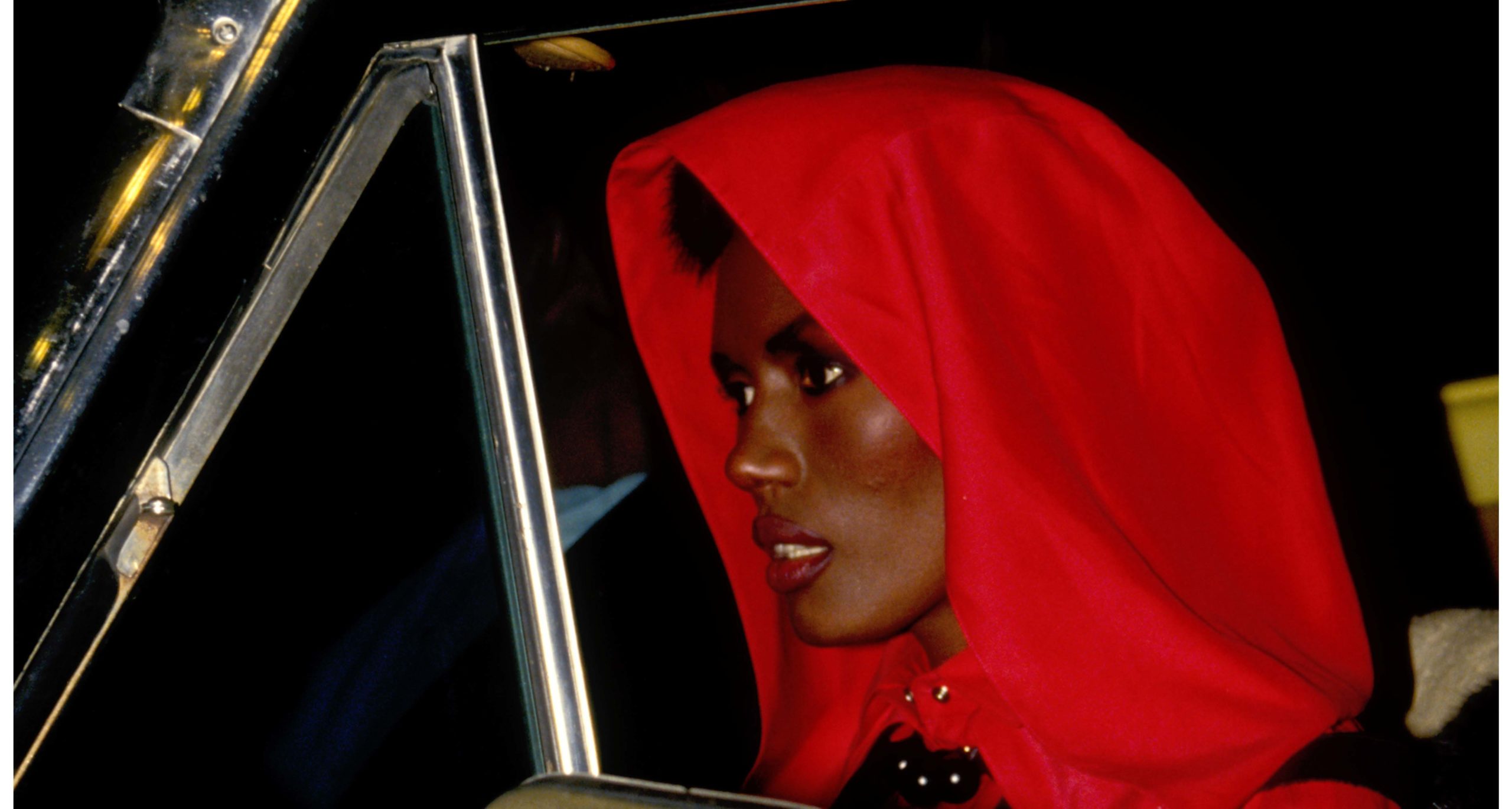 Being influenced by her mother, Jones showed passion for fashion and was great at designing her own clothes from very early age.
"I got a lot of my style from my mom, to be honest. We were all sewing, making designer clothes when we were teenagers," she told Interview Magazine.
"And I was crocheting since I could pick up a crochet needle. My mom was a really good seamstress, so she used to make all these designer things.
"We never bought clothes off the rack. Everything was original. I believe that influenced me a lot. We had to pick out our own buttons, threads, our own fabrics. There are a lot of details in making your own stuff."
Never afraid to show her body and her sexual power, Jones turned to modeling. She didn't see it as her career initially and only did it in order to make money for her rent, but her unique appearance attracted the attention of numerous modeling agencies, so soon enough, she found herself sharing an apartment with two other models in the capital of the fashion world, Paris.
She was the life of the parties at the famous Studio 54 and turned to music after model Pat Cleveland heard her singing and told her she was extremely talented.
"I'd say, 'Grace, you need to sing, honey,'" Cleveland told Marie Claire. "She'd say, 'Well, if you sing with me,' So I started singing with her. But then, when she finally got a producer and invited me into the studio to sing, I had to say, "No, Grace, this is your thing.'"
"You don't get to stay famous for long unless you're always switching," Andy Warhol was said to have written in his diary. "Grace Jones is an example of this."
Speaking of Warhol, he and Jones were very close friends.
"Andy was very quiet. He talked softly. I'd never ever hear him raise his voice or anything like that. I think he liked watching me. He was more of an observer, and he felt comfortable with me. I don't know why, but he did feel really comfortable together with me," Jones told Interview Magazine.
"He would just give me advice, things like, I'd say I don't like signing autographs, and sometimes we'd be out, and people would come for an autograph, and I'd just be like, 'No, I don't really wanna sign an autograph,' and he'd just say, 'Oh Grace, it'll make them happy, you make them feel good when you do it.' So I said, 'Why am I doing that?' It didn't make sense to me. This was Andy helping me realize that it's better to do it than not to do it."
In 1977, Grace signed a record contract with British label Island and that was the start of her long and successful music career she would always turn to again and again. In 1984, Jones was nominated for a Grammy Award for Best Video Album for her long-form music video collection, A One Man Show.
One incident which made her the center of attention back in the day was Jones' appearance on Russell Harty's talk show. The script was pre-planed and rehearsed beforehand, but the audience changed the atmosphere once they went live and the show ended up with Jones slapping Harty multiple times. Apparently, she was ignored and that made her feel uncomfortable and that was the reason for the scandalous outcome.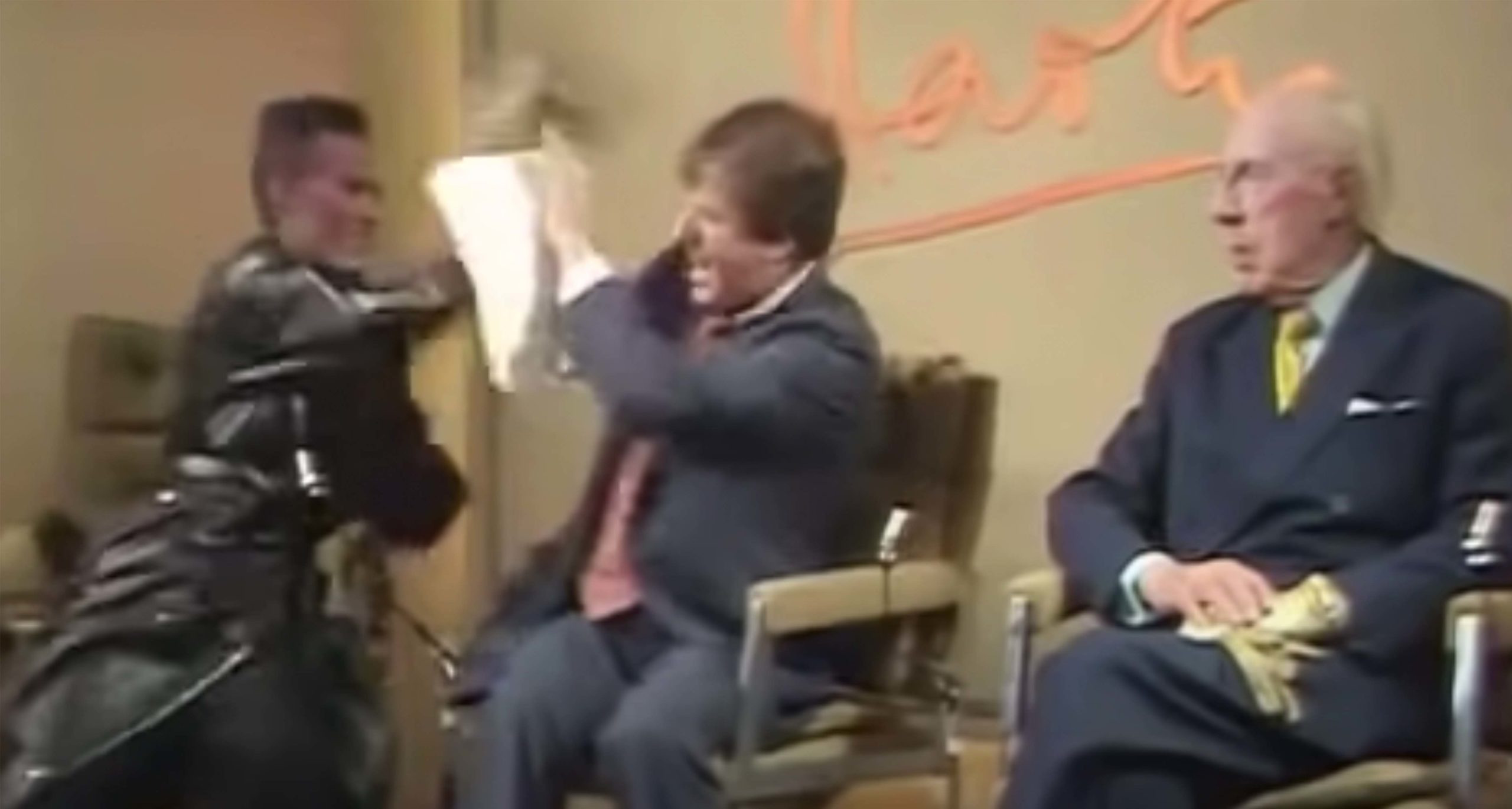 Although she made a name for herself as an established musician, Jones eventually turned to acting and landed the role of Zula in Conan the Barbarian.
One thing led to another, and after a number of successful films, Jones got the role of May Day in the James Bond movie A View to a Kill, in which she starred alongside legendary Bond actor Roger Moore.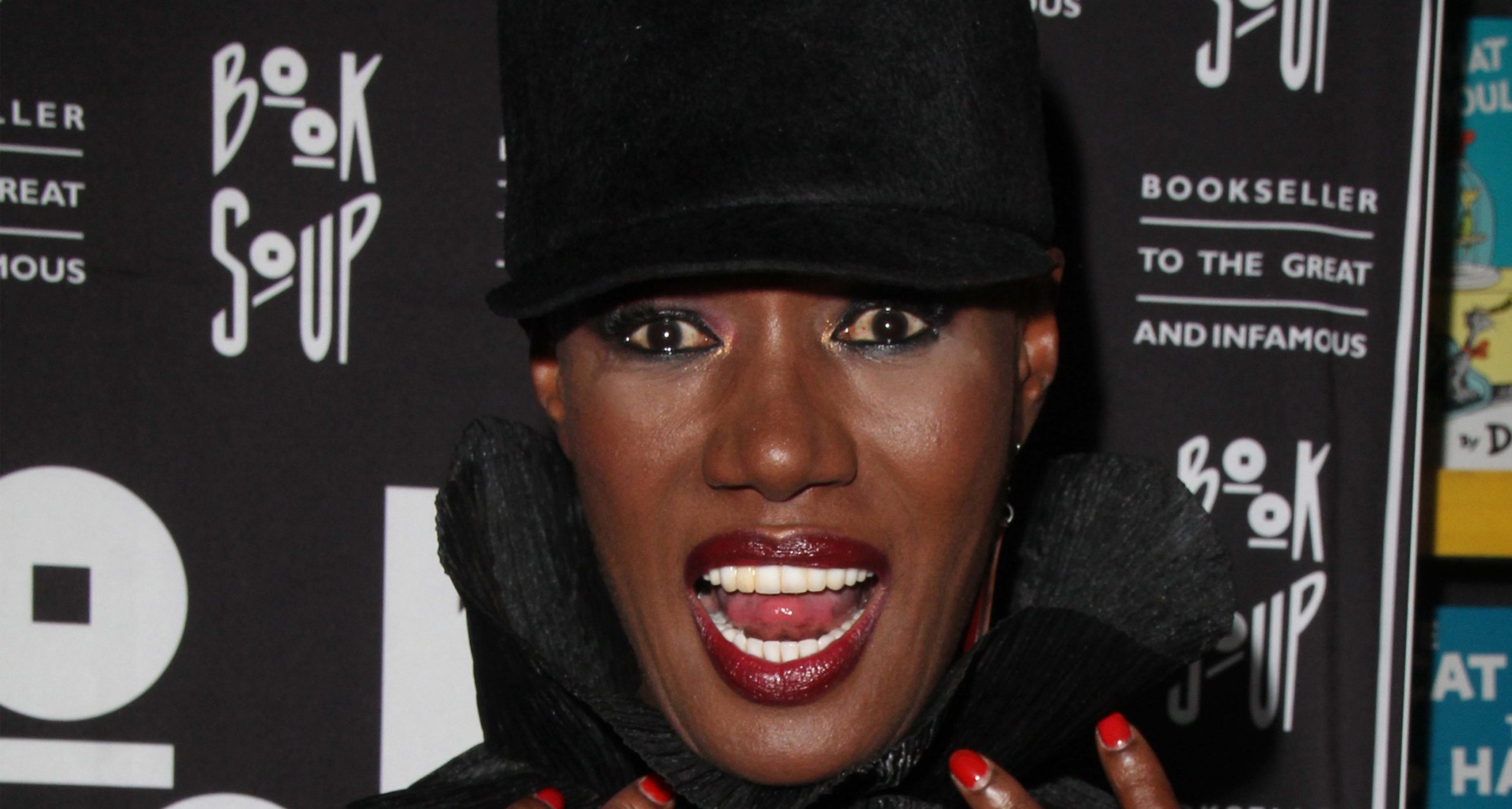 One thing she was known for was that she never performed unless she was paid beforehand. One time, she was supposed to perform at a show organized by LG Electronics, but as they failed to provide her with the money, she stood them up. That story is one of the most scandalous ones.
"I am ready for action. The champagne is flowing, the oysters slipping down nicely. Again, though, no money, and it is a Saturday. They are begging me. 'We will have the money on Monday.' No, I am not moving until I'm paid. I won't even leave the hotel and go to the venue because there is too much pressure once you arrive," Jones wrote in her autobiography, I'll Never Write My Memoirs.
"We say, 'Well, give us all your jewelry and watches, your Rolexes, as a deposit. We'll keep them in the safe until I get paid.' They do not want to do that. They get increasingly desperate. Finally, after a couple of hours with me not budging and everyone trying to come up with a solution, they called with an idea for a deposit for the weekend until they could get the cash on Monday.
"They say, 'We have an employee who has a baby she is prepared to offer as security. We have a baby! You can keep the baby until we bring you the money.' The baby is the most outrageous story of them all. I didn't take the baby. They couldn't get the money. I didn't do the show."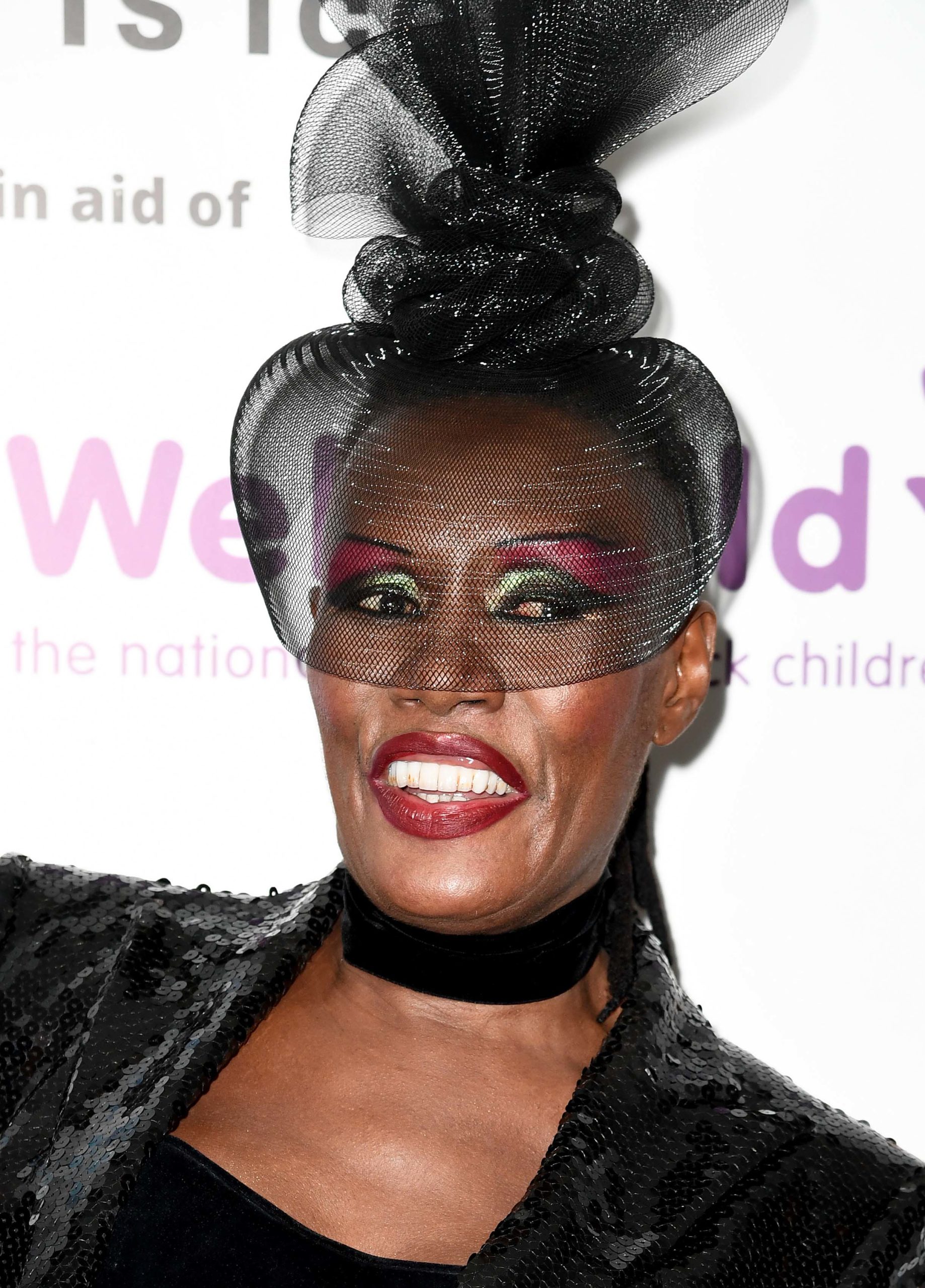 Not surprisingly, the now 73-year-old actress, performer, and model, looks as stunning as always. She says she wants to be remembered as someone who made people happy.
This icon is reported to have a net worth of around $7 million.