The bond created between rescue animals and their saviors is like no other. The sweet creatures are aware someone is there to give them second chance for life and they never fail to express their gratitude the best they can.
Such is the case with the 4-month-old puppy named Sanie who would end up butchered if it wasn't for Michael Chour, the founder of The Sound of Animals.
When he visited that dog meat farm in Phnom Penh, Cambodia, he did his best to save as many dogs as possible, and that's when he noticed poor Sanie who was caged and terrified.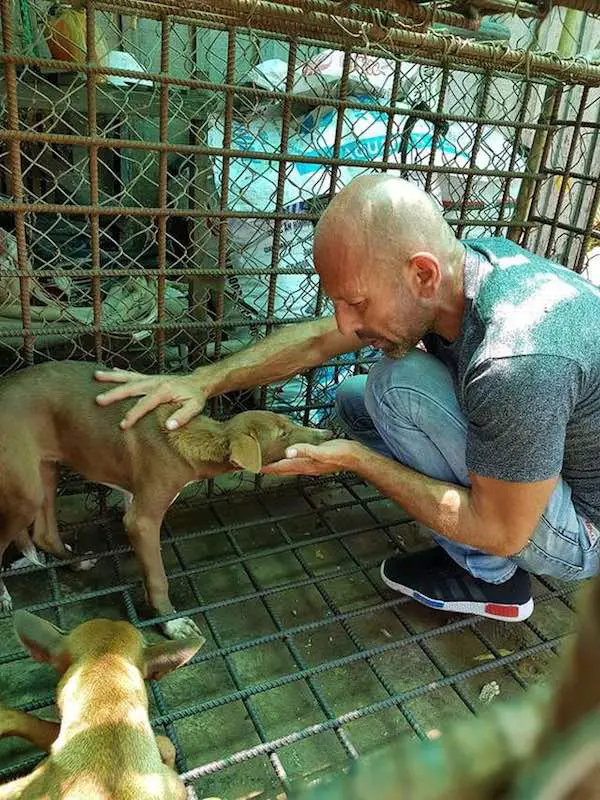 "When I got out of the cage, she was still terrified, and she was looking at the butcher," Chour told the Dodo. "But after I turned my back to him, she pushed herself against me, and put her head under mine."
"She hugged me and didn't stop," Chour continued. "When I took her to the vet clinic and tried to put her on the floor, she still didn't let go."
From the way Sanie behaved, Chour assumed she wasn't a stray dog before she ended at that horrific place, but was likely stolen from her owners.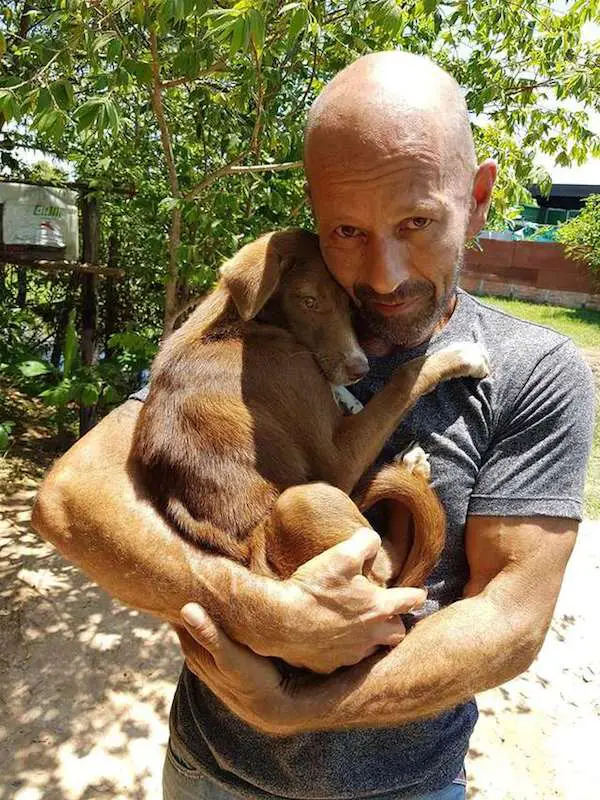 Finding her original family isn't easy, so Sanie will likely end with other humans who would keep close eye on her and give her all the love she needs.
Many of the dogs saved by Chour are adopted by families from Europe. As for Sanie, until her new humans come along, she will reside at the Blue Dream shelter.