Kate Middleton is not just a princess but a devoted wife, a mother of three, a fashion icon, and someone who follows into the footsteps of Lady Diana, the People's Princess.
Kate has her hands full when it comes to royal engagements and is always willing to be there for the people of Britain through direct meetings and through the many charities and organizations she either runs or is part of.
However, before becoming a princess, Kate was "an ordinary" citizen, as the media loved to describe her. Her parents were simple people who built an empire when Kate was just five years old.
As her parents were preparing for the celebration of Kate's fifth birthday, they realized that the market lacked elegant tablescapes, as per the Vanity Fair. This was how the idea for a business was born. Thanks to their company, Party Piece, the Middletons made millions and were able to provide great life for their three children, Kate, Pippa, and James, and that included boarding schools.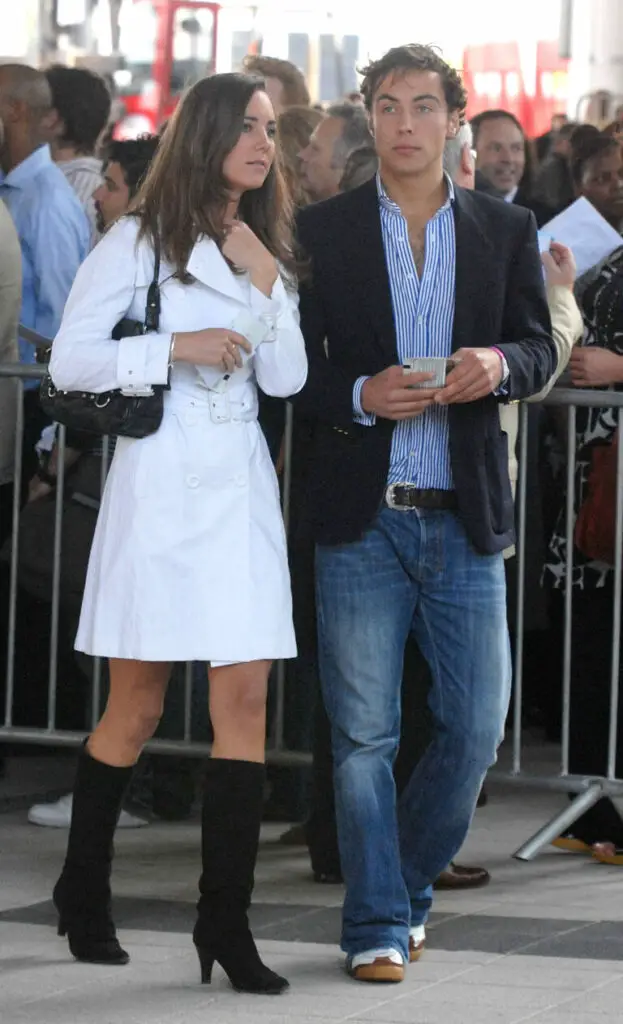 "Party Pieces was literally born at our kitchen table, so I suppose the 'big break' moment came when I realized there were lots of other parents looking for more affordable and imaginative partyware and that I had correctly identified a gap in the market for quality products that added something special," Carole, Kate's mother, told SheerLuxe.
"It was so exciting knowing I had a business idea that could work."
Not only Carole and her husband Michael were involved in the rise of the family company but their children too.
"Pippa wrote our 'Party Times' blog, James did the cakes when he first left school and Catherine developed our first birthday and baby category," Carole revealed.
"My husband and I were young and a little inexperienced, but very enthusiastic, so we didn't worry too much."
It has been reported by a few magazines that nowadays the Middletons' company is not doing well and that they are $3.3 million in debt.
At the time, however, the company was a huge success and the Middletons were able to afford the best education possible.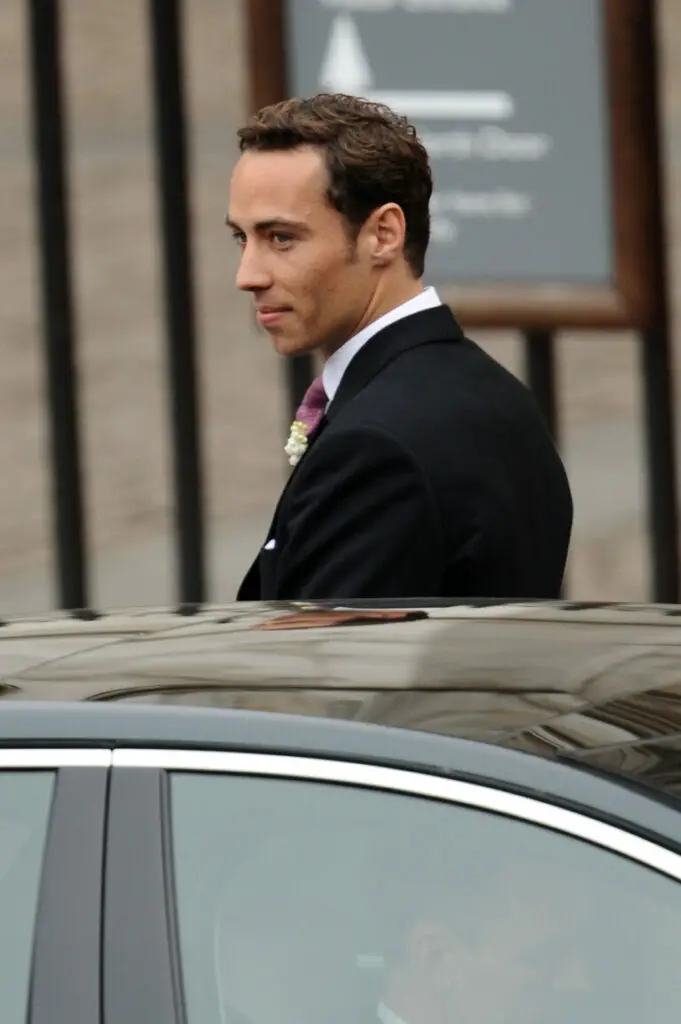 Kate's brother, James, attended Marlborough College, just like his sister. He then enrolled the University of Edinburgh but decided to drop out a year later.
"I knew that that mouthful of academic prescription was not going to do it for me," he told GQ. "My dream, which came to me when I was flying back up to Edinburgh after a weekend home, was to build a cake empire."
Just like his parents, James started his own business. He founded the Cake Kit Company, which provided customers with DIY kits for festive party cakes.
At the time, Kate started dating William and as we all recall, the media was cruel to her at the time and called her names.
James always acted like a protective brother. "I used to be first up in the morning to make sure I could get to the papers and rip out any stories about my sister so nobody would see them, and there would be no conversations about them," James shared with the Daily Mail in 2016.
James was aware that his sister dating and later marrying the future King of England would affect his own life as well.
"It's always been, whether at school or now, that I am Pippa and Catherine's little brother. It's probably going to be the story of my life. [But] I am James Middleton. I am very proud to be 'the little brother of…' but, equally, they are proud that I am who I am," he said, explaining how his life has changed because of his having older sisters.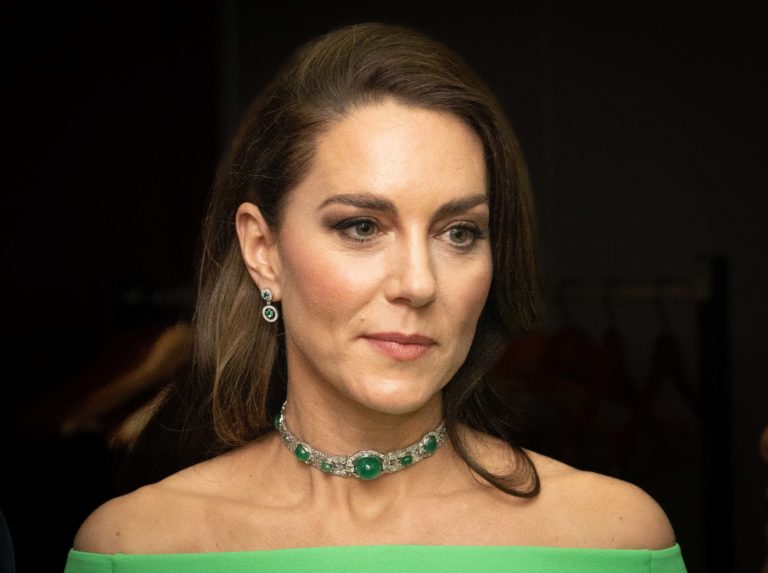 "There were other implications of having older sisters, too: constant mothering. 'I have always joked that I have three mothers,' he says of the closeness between them all. 'I couldn't get away with anything as a kid. Whether I got a bad mark at prep school or was told off by somebody, it would always end up getting back to my parents,'" James Middleton said.
In the past, James battled depression and even confessed to his therapist that he had suicidal thoughts but wasn't a threat to himself. In fact, the entire family, including Kate, attended some of the sessions with him.
"Not necessarily [the entire family] at the same time, but either individually and [sometimes] together," he told The Telegraph. "And that was so important because that helped them understand me and how my mind was working. And I think the way the therapy helped me was that I didn't need my family to say, 'What can we do?' The only thing they could do was just come to some of the therapy sessions to start to understand."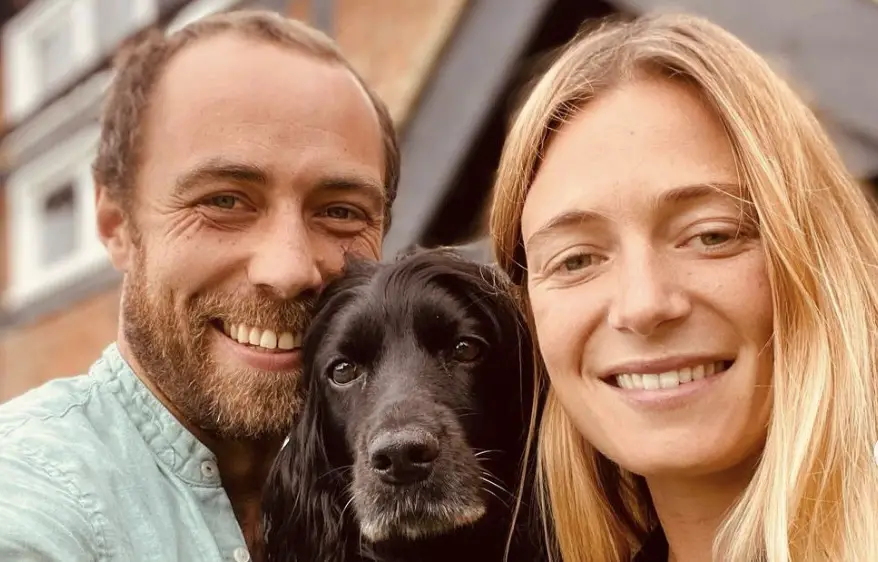 In the summer of 2018, James met Alizee Thevenet while walking his dog Ella.
"The two of us were at the South Kensington Club in Chelsea," James told The Telegraph. "Ella was lying at my feet under the table; realising she might want some water, I trusted her to take herself to the water bowl across the terrace. However, she made a beeline for Alizee. Rather embarrassed, I went over to apologize and bring Ella back."
Sadly, Ella passed away since the couple met.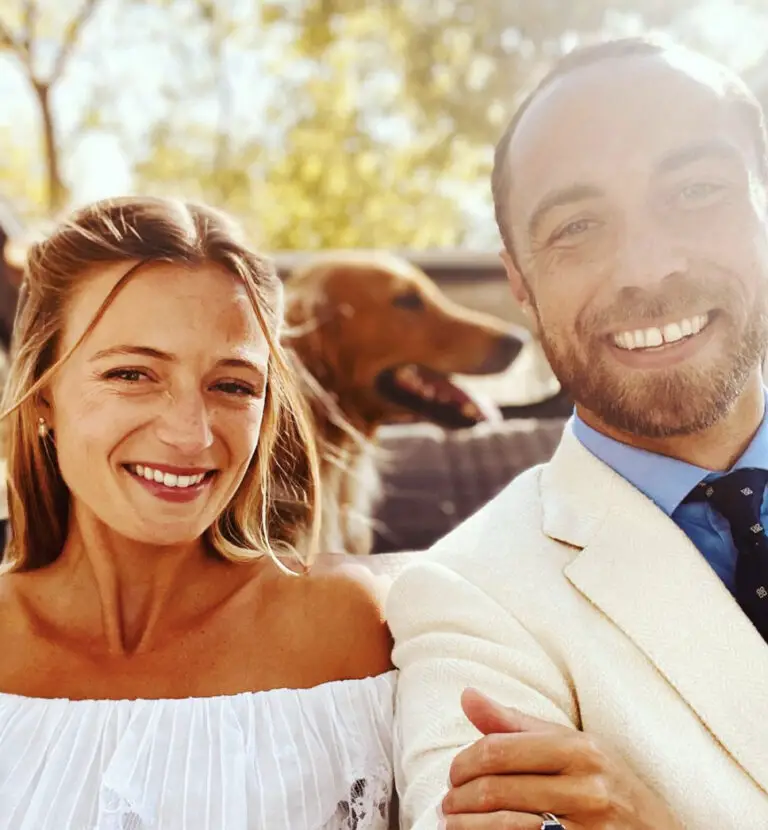 When the two got engaged later on, James announced the happy news on the social media. "She said OUI," James wrote on Instagram. "Our secret is out, but we couldn't be happier to share the news."
The couple tied the knot on 11 September 2021 in Bormes-les-Mimosas. Alizee wore James' mom's wedding dress to her own wedding.
 "While talking about dresses with Carole and sharing ideas during lockdown for inspiration, I tried on her wedding dress and fell in love with it," Alize said, as per Hello Magazine.
"It fitted me perfectly and was exactly what I wanted. It always troubled me that wedding dresses are only worn once so it was amazing to give such a beautiful dress a second lease of life," she added.
Both James' sisters, their spouses, and children were in attendance.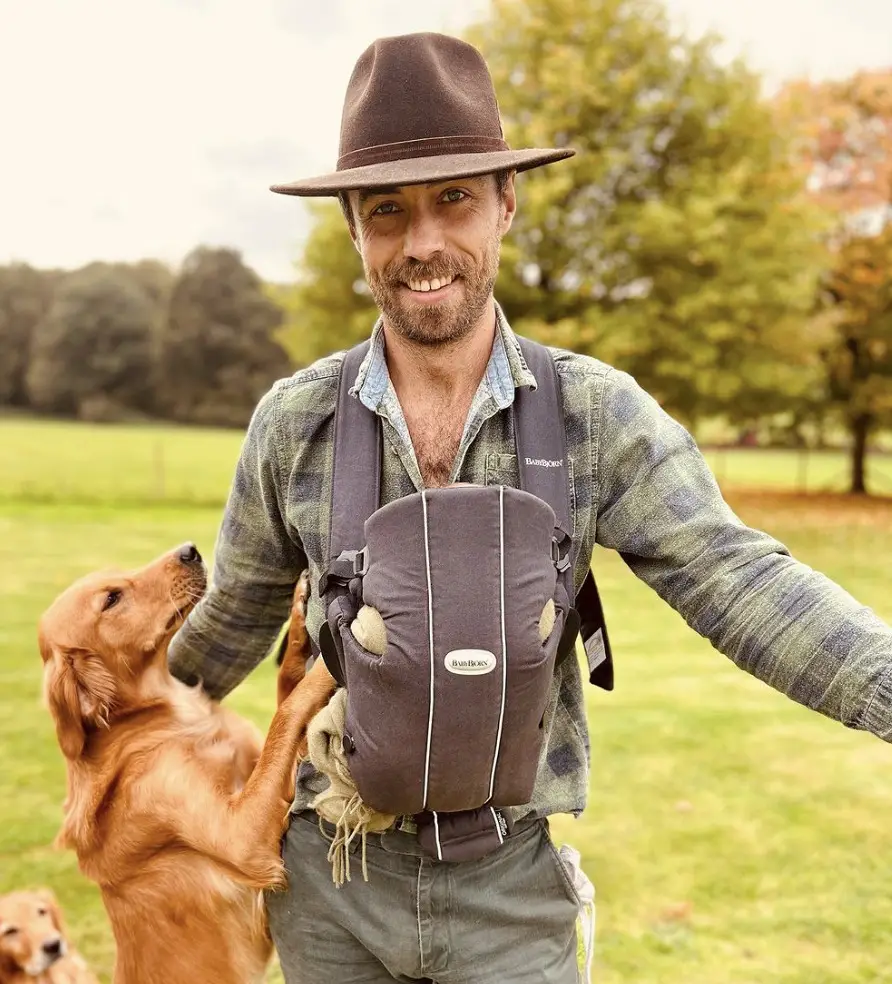 In July, James Middleton revealed that he and his wife were expecting.
These days, James and his wife have been seen walking around London with a stroller. The two welcomed a baby boy in their life.
"We couldn't be more excited… Well, Mable might be," James posted on the social media, referring to one of their pet dogs.
"We have settled into our new life as parents, and I've told him all about Ella and that if it wasn't for her he wouldn't be here today and that we miss her greatly. The dogs have been fantastic at welcoming their little brother into the pack (although Inka needs to know the teddybears are not all for her…)"
We are certain Kate Middleton is overjoyed by the role of an aunt to another nephew.
Please SHARE this article with your family and friends on Facebook.
Bored Daddy
Love and Peace