With the British Royal family being one of the most famous families in the world, it's not a surprise the media is eager to carefully follow their every move. One thing we love about them are the beautiful photos they share.
This year, the Duke and the Duchess of Cambridge treated the public with one very special photo from their personal collection for Christmas. As always, the couple, along with their three children, look amazing.
"Delighted to share a new image of the family, which features on this year's Christmas card," the couple wrote on their Instagram account.
The place where the photo was taken is Jordan. When she was still very young, Kate used to live there for around two years when her father worked for British Airways. As for Prince William, this wasn't the first time for him to visit Jordan either. Back in 2018, he visited the country as part of his tour of The Middle East.
Over 2 million people reacted to the photo. A lot of the comments were related to how fast the children grew up. Many couldn't help but spot the resemblance between Princess Charlotte and her great-grandmother, Queen Elizabeth, at Charlote's age. Some even posted photos of the two side by side.
Royal fans go wild over Princess Charlotte's resemblance to Queen https://t.co/nOuOBC394f via @Femail How grown up does Charlotte look, she's just like her gan gan,

— Carolann Gibb (@gibb_carolann) December 11, 2021
Recently, during the celebration of the Queen's Platinum Jubilee more photos of the family emerged and what the ones of the little Princess show is that she truly is a spitting image of her great-grandma. On May 2, the family shared a photo of Charlotte to wish her a happy seventh birthday.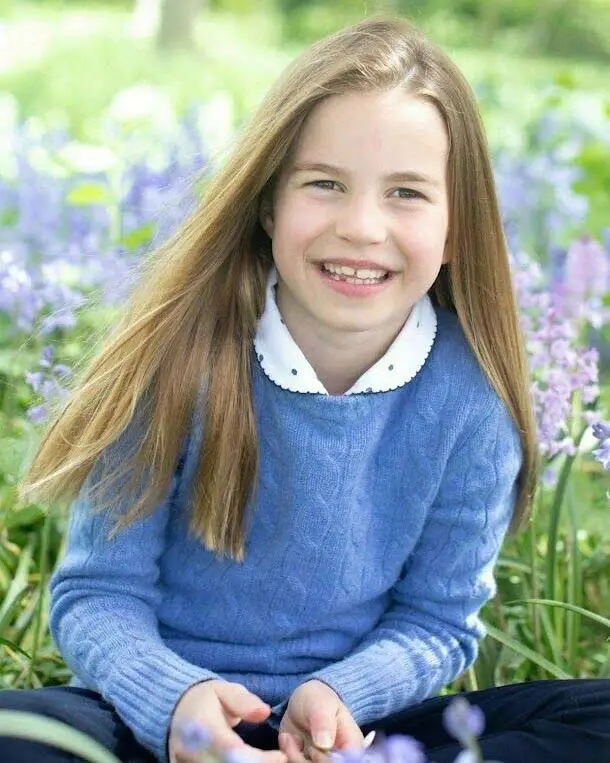 However, despite the looks and the fact that they are both part of one of the most powerful, influential, and popular families there are, the way The Queen was brought up has little to do with what Charlotte's life looks like. When she was her great-granddaughter's age, Queen Elizabeth was home schooled, while the sweet Princess attends Thomas's Battersea, an independent mixed school in London, the same school her older brother George attends.
In 1910, when the Girl Guide Association was formed, both The Queen's mother and the Queen herself became part of it, so the Queen, although she didn't attend a formal school, got to hang out with girls her age. Charlotte, on the other hand, has a lot girls and boys friends at school.
One thing is certain, the little Princess inherited the best from each of the members of her family. For one, she definitely has her mom's sense of fashion and looks extremely cute on each of the photographs The Palace shares.
 

 

View this post on Instagram

 
Please SHARE this article with your family and friends on Facebook! 
Bored Daddy