In life, it often happens that we meet people who change the course of our destiny. The thing is that we never know when these random strangers would come along our way, or how much they would influence our perspectives, but what we know is that after we welcome them in our life we learn how things weren't as bad as they seemed.
For the sweet nine-year-old boy Thomas Daniel, that person who made a change was the caring police officer Austin Lynema. Some would say how the members of the police forces only care for giving speeding tickets and casually patrolling around the neighborhoods, but the truth is that most of them go beyond their call of duty to help citizens in need. That is exactly what officer Lynema did when he saw Thomas struggling to catch a bus one day.
When he saw the sad look on the boy's face after he missed his ride, this caring officer approached and asked if there was something he could do to help.
The boy explained how he's traveling to school by bus because his mother couldn't afford to drive him to and back from school every day. Officer Lynema called the boy's mother and asked for a permission to give him a ride with his police car.
"I saw him running down the sidewalk trying to chase his bus, he was in tears. I tried to stop his school bus for him," Lynema said.
"He informed me he never missed a day of school. I wanted to make sure I could help him as much as I could."
On the way to school, Thomas said how it was his birthday that day and how his mother was preparing a party for him. But, instead of being happy because of it, the boy was a bit sad. When officer Lynema asked him what was the reason behind his low spirits, Thomas told him how his classmates bully him almost every day and how probably no one would show up at his birthday party.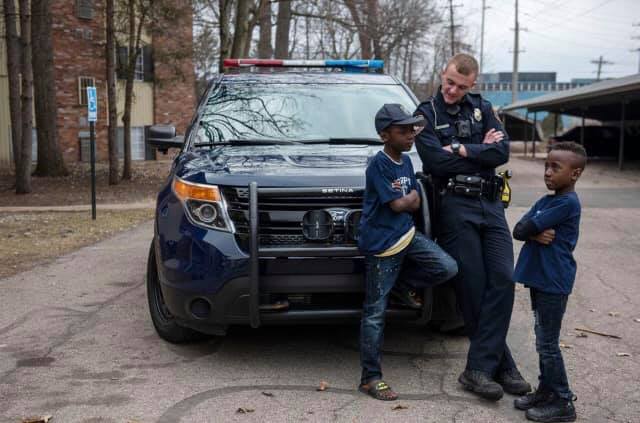 This was the most heartbreaking thing this officer has ever heard, so he assured Thomas that he would be there to celebrate with him. Later that evening, when officer Lynema arrived at the party, he realzied he was the only guest, and it was all so disappointing. There wasn't even a cake.
The kind-hearted officer knew he had to do something for this sweet boy, so he and his fellow colleagues from the Grand Rapids Police Department decided to throw another party for Thomas the following day. This one was going to be way more fun and it would include a big cake and a bunch of presents.
So when Thomas got off the bus the next day, the crew was there, waiting for him with a Krispy Kreme donut cake. When the boy saw them standing there and singing, he felt he was the happiest kid on Earth.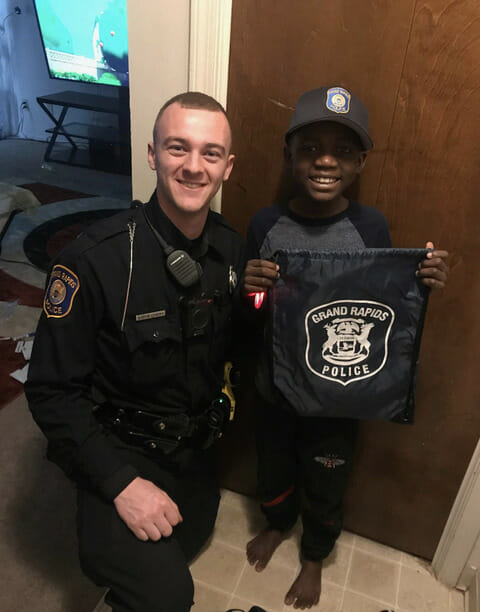 Thomas said how this was the best birthday he's ever had. Besides all the presents, he got himself a friend for life and someone he could always rely on, and that was the most important of all.
"People at school are happy for me because Austin … he never lets kids down, he's a hero. I'll never forget this until the day I die."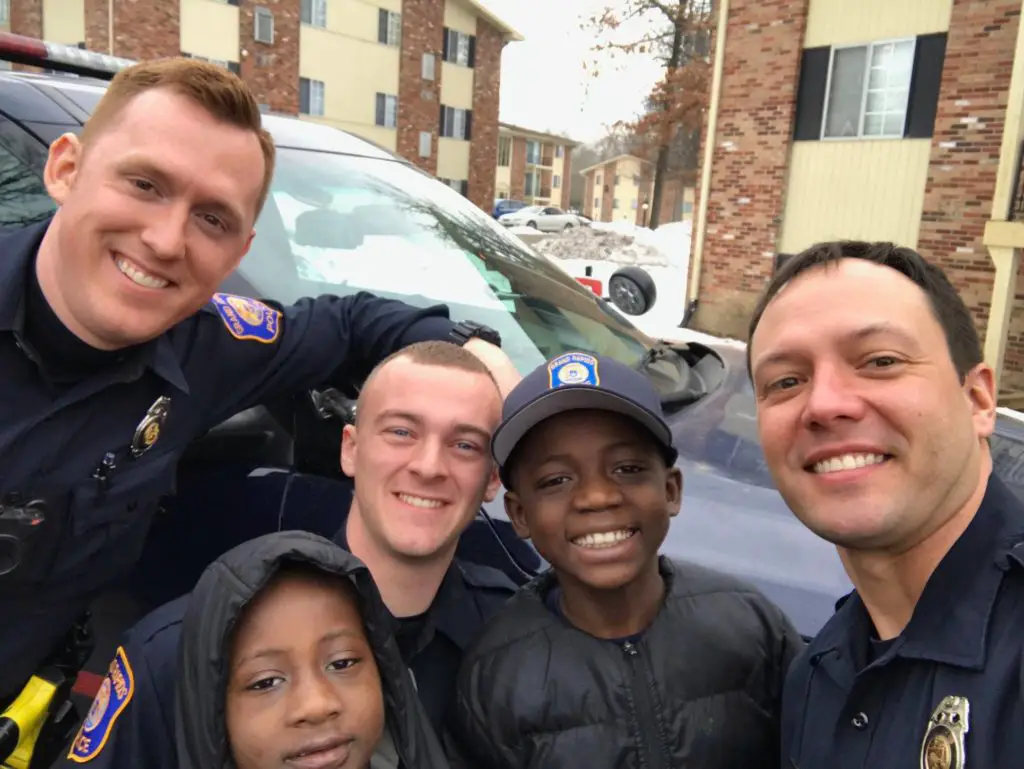 This sweet story about compassion is a reminder that many times it takes just a little love and care in order for someone's life to change for the best. Officer Lynema, thank you for your service and thank you for having such a big heart.