Recently, a Facebook user posted a photo of an elderly woman on a train clutching a pole for support while some younger people are sitting and staring at their phones. This sparked outrage at the community members who agree how young generations lack good manners and don't stick to the basic moral values that are supposed to be followed in order for this world to become a better place. There are those, however, who believe that we don't know what was really going on on the train and whether someone offered their seat or not.
The person who posted the photo wrote the caption "No Respect" and no matter if you believe this is right or wrong, this speaks a lot about failed humanity.
Many took to social media to judge the person who took the photo saying they should have done something regarding the situation the lady found herself in instead of just taking photos for gathering likes and comments. A 16 year old teen commented how he would always offer his seat to an elderly person the moment they enter the train. He says how he would have done the same thing for this poor lady who is obviously having hard time standing on her feet.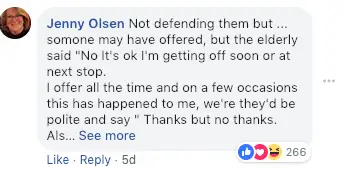 According to some, this all have to do with how we raise our children and how much time we spend telling them how the elderly should be paid ultimate respect. However, there are divided opinions regarding this too. As one woman says, "My son is 7 years old I just asked him what is wrong with this picture and he said the lady mommy and those two with the headphones not giving their seat to her. Because she's older They are rude mommy," another person adds: "If he's 7, he's at the perfect age to teach him not to make assumptions based on limited information. He's assuming they're rude but doesn't know if they've already offered their seats, if she is standing because she's about to get off, if there are open seats out of view, etc."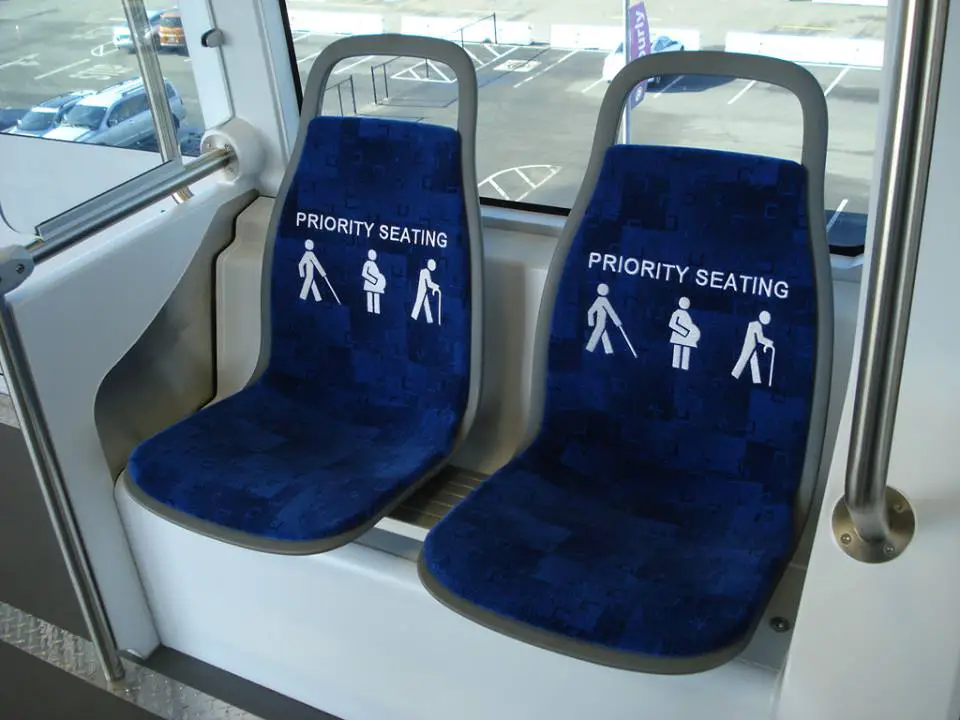 A person named Heather says how we are all judgmental without knowing the whole story behind the photo. She says it's very unlikely that no single person offered their seat. She assumes how the person posting the picture aims at people saying bad things for the future generations, including inciting hatred.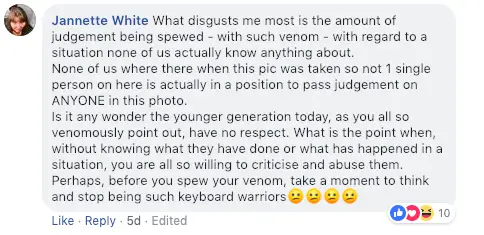 Sydney Trains told Daily Mail: "Sydney Trains encourages all of its passengers to observe appropriate transport etiquette including respecting elderly, disabled or pregnant customers by offering up their seats."
BBC on the other hand makes an assumption that sometimes people won't offer their seat to someone else not because they are selfish but because they fear the consequences that actually stop them from getting up and offering their seats to someone who needs it more than they do.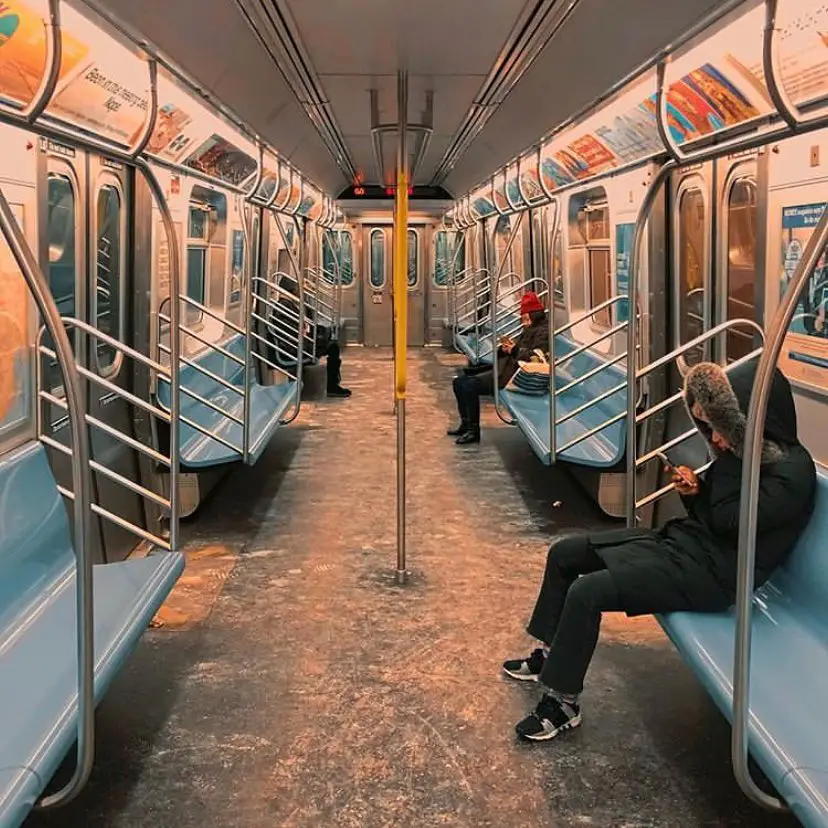 Although selfishness is to be blamed for this type of rude behavior by the train passengers, Dr. Oliver Scott Curry, an expert in human behavior, based at the University of Oxford believes that it's also a result of buck-passing. That means every person believes that other one would offer their seat and say to themselves, "let someone else stand up, why should it be me?"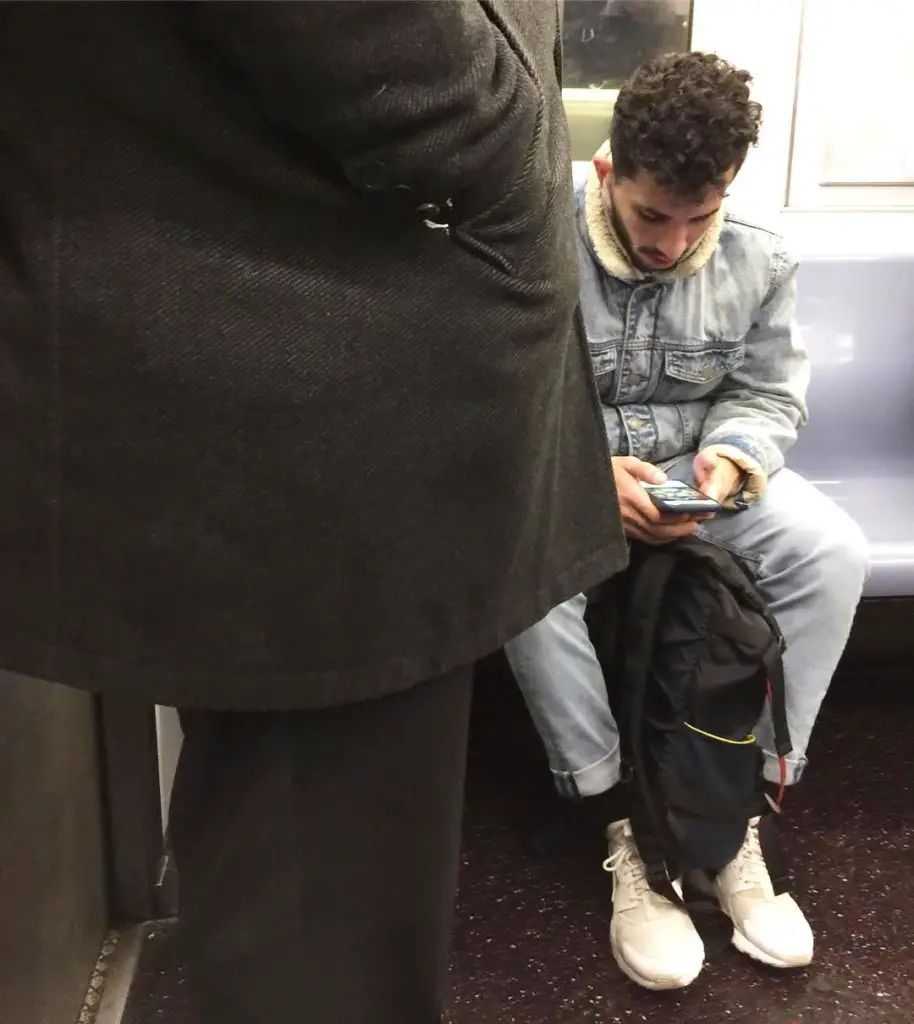 "There's a fear of getting it wrong, of seeming patronizing or thinking someone is a charity case. It doesn't hurt for the person needing help to ask for it." According to Dr. Curry many times it happens for passengers to get competitive and offer their seat in order to show they are more of gentleman than the others.
Sometimes people believe they could be making a mistake if they choose to offer their seat. Let's say a lady just had lunch and her tummy appears big only because she ate and not because she's pregnant which may lead for the person offering the seat to find themselves in an awkward situation. That is why many people simply avoid eye contact with other passengers. So, in case you want to offer your seat to someone without getting into any form of contact, you can just stand up and if they really need to sit down they'd do it.