Imagine getting your piece of paradise for just $700. If you think we speak nonsense than you should definitely check out this amazing project a couple from Missoula, Montana started.
Using only re-purposed materials, photographer Alla Ponomareva and her husband Garrett built the coziest and most adorable tiny place. The plans from Derek "Deek" Diedricksen they used cost them around $1,200.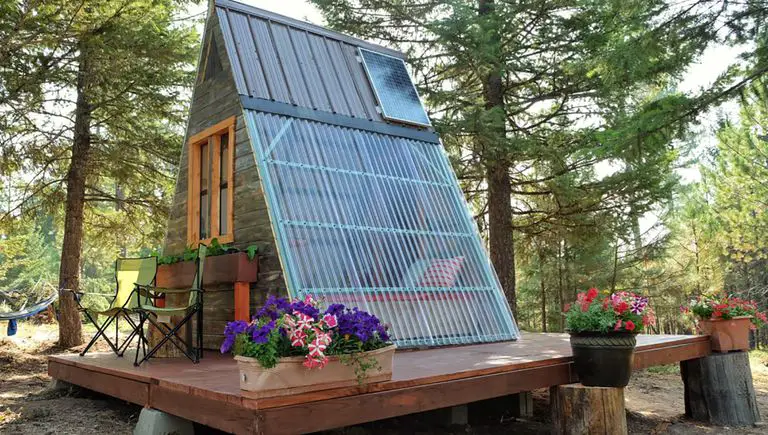 The house is shaped in the form of the letter A and is totally amazing both on the outside and in the inside. It has a huge deck, large windows, solar panels, and translucent wall.
The best thing is that during summer time, this tiny space expands by pushing the see-through wall. It definitely offers pure enjoyment.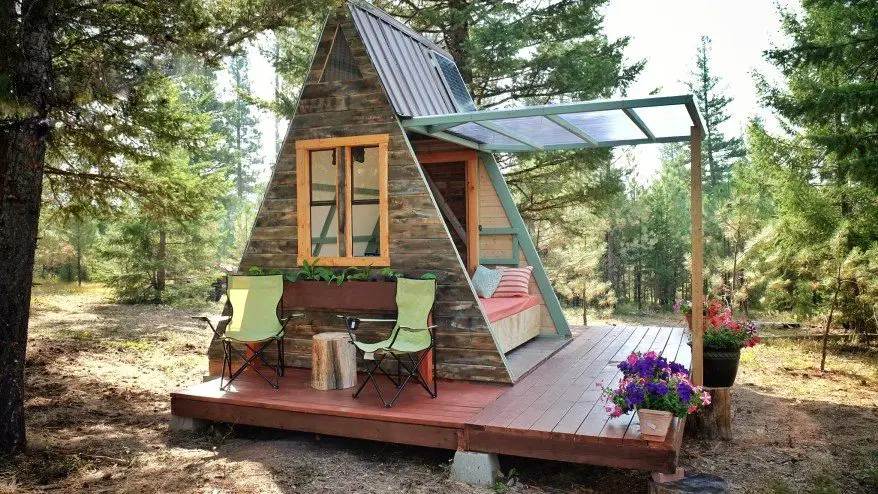 Once the wall expands, it becomes a patio roof and having a glass of wine, or reading a book outside gives you feeling of calmness and freshness.
"When the wall is up, its a whole different experience. Luckily, Montana has almost no mosquitos to speak of in the summer time, so there's no need for a mosquito net," Alla says on her blog.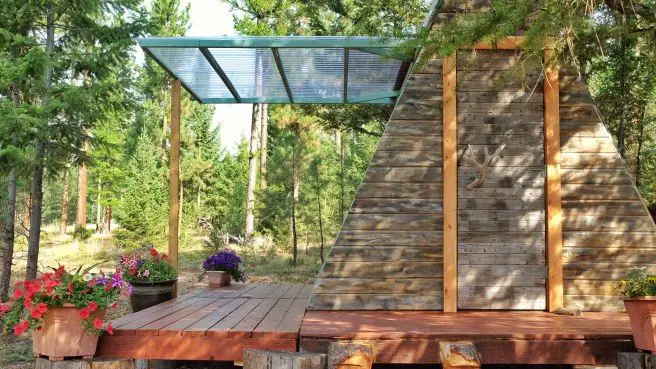 The interior is full of vivid colors that add to the appealing looks of the place.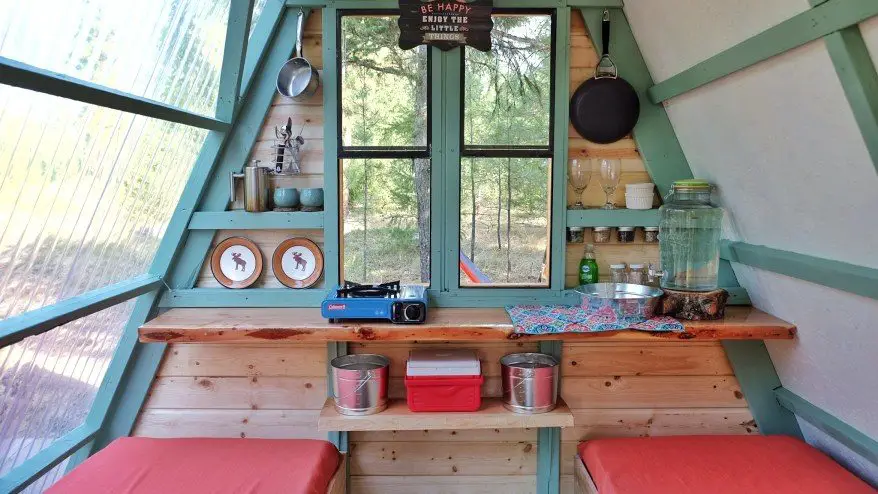 "Be happy, enjoy the little things," a sign reads above the window.
I am sure everyone would like to be a guest of the Ponomavera's family and spend a night or two at this beautiful cottage.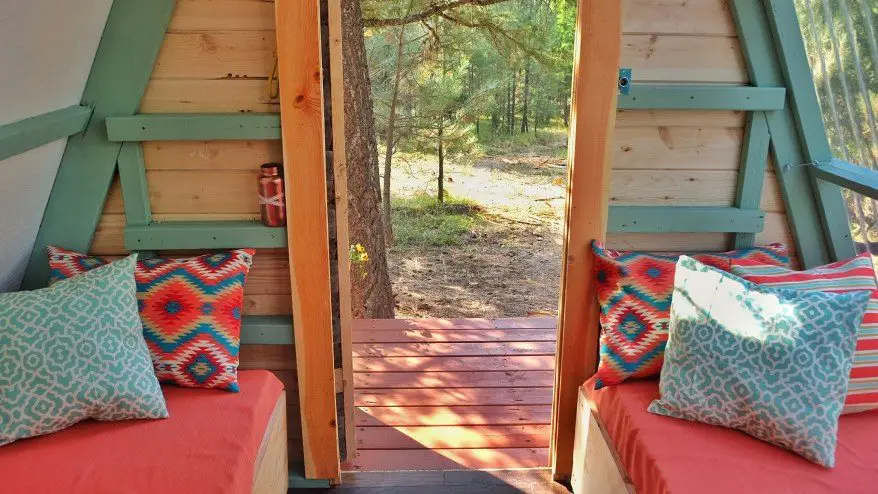 The two separate sofas can serve the purpose of beds for sleeping in during the night.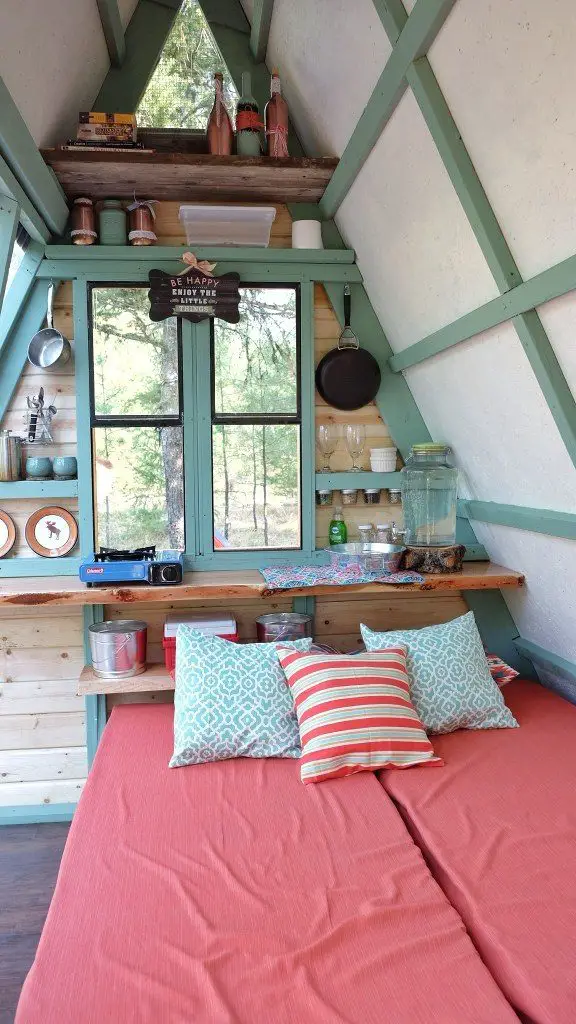 The cottage might be small but has enough storage space to fit all your most valuable belongings. It doesn't have a full kitchen but it does have some of the most basic necessities.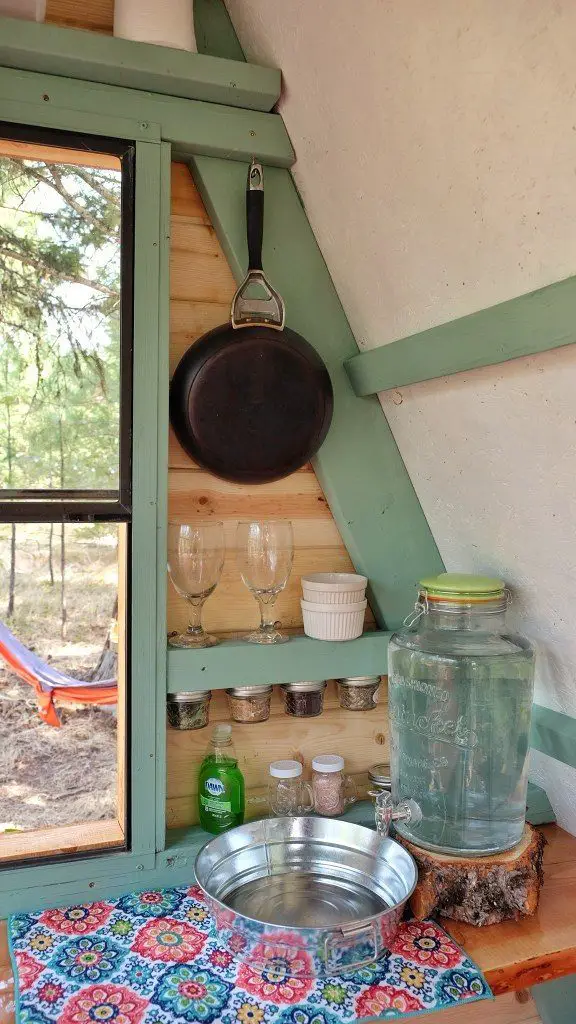 The large water jug can be used for washing dishes, or brushing teeth, and the Coleman portable burner can be used for cooking simple meals or warming coffee or tea.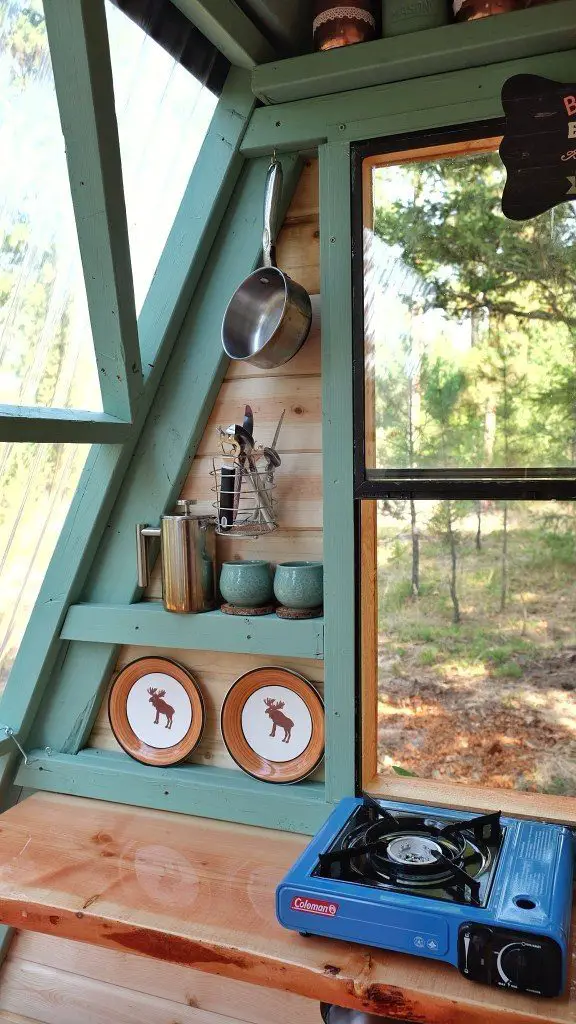 The hammocks only add to the whole experience and let you enjoy the fresh air to the fullest while relaxing.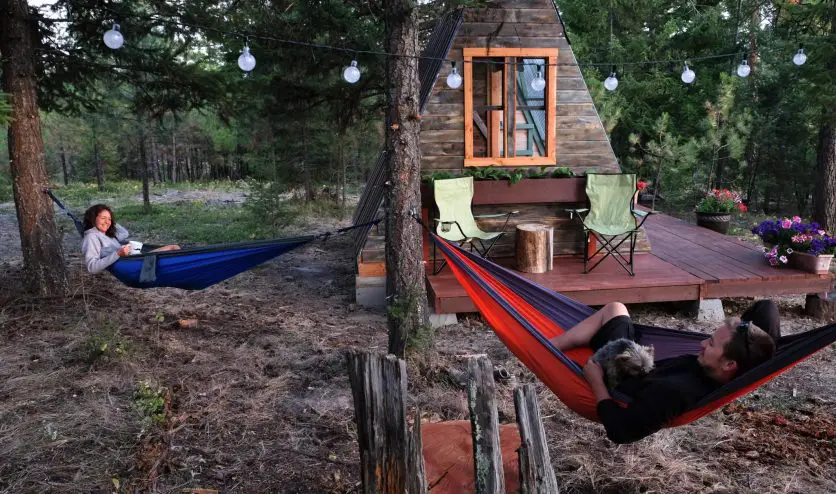 "If you haven't seen the stars in Montana, then you haven't truly seen the stars…" Alla says.
Some fun facts about this A-frame:
It only took Alla and Garrett around 3 weeks to build.
Design plan was created by Derek "Deek" Diedricksen.
Can sleep two people comfortably, three if they're in a sleeping bag on the floor.
Guests can use the outdoor portable toilet and solar shower.
Total cost was approximately $700 using mostly recycled and reused materials.
We simply love this tiny but functional cottage. What about you?