Reality shows have become extremely popular in recent years. They attract so many viewers that those featured in them turn into celebrities almost over night.
Those passionate about motorcycles have likely seen Discovery's reality television show American Chopper which first aired back in 2003 and was on air for around a decade. The stars of the show, Paul Teutul Sr. and his sons Paul "Paulie" Teutul Jr. and Michael Teutul, have made names for themselves, but it wasn't all thanks to the reality show. In fact, they had been very famous even before that with their custom motorcycle fabrication company Orange County Choppers located in Montgomery, New York.
Paul Teutul Sr. was born on May 1, 1949, in Yonkers, New York. His mother was a heavy drinker, and his father a "workaholic." In his book Orange County Choppers: The Tale of the Teutuls, Paul revealed that his childhood hadn't been an easy one. His parents often beat him and that strict upbringing forced him into drinking, just like his mother.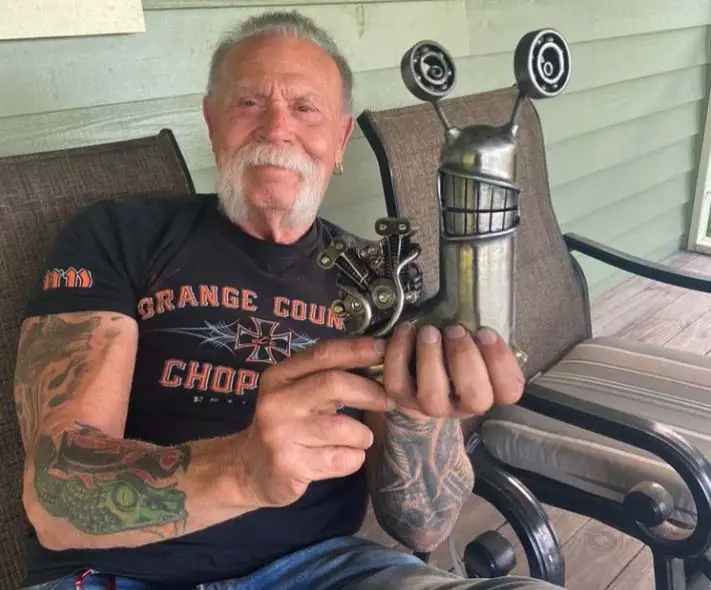 One thing that Paul has always been fascinated with were motorcycles. What he didn't know, however, was that his passion would turn him into a celebrity loved worldwide.
When he turned 18, Paul Teutul Sr. joined the Merchant Marines. Speaking of that experience, he told CNBC, "[The boot camp] was like three months of it, not, six weeks. So it was pretty difficult, you know, being 18 years old and being away from home. It was hard for me, you know, to be able to be away and to be able to stick with that and stay there.
"I think what I did was I challenged myself… I really wasn't much of a runner and I really didn't like running. And where I was there was a dock way down the other end of where I was, and I said to myself if I could run all the way down, and all the way back, then I could make this. And I think.. that's what inspired me to follow through with it."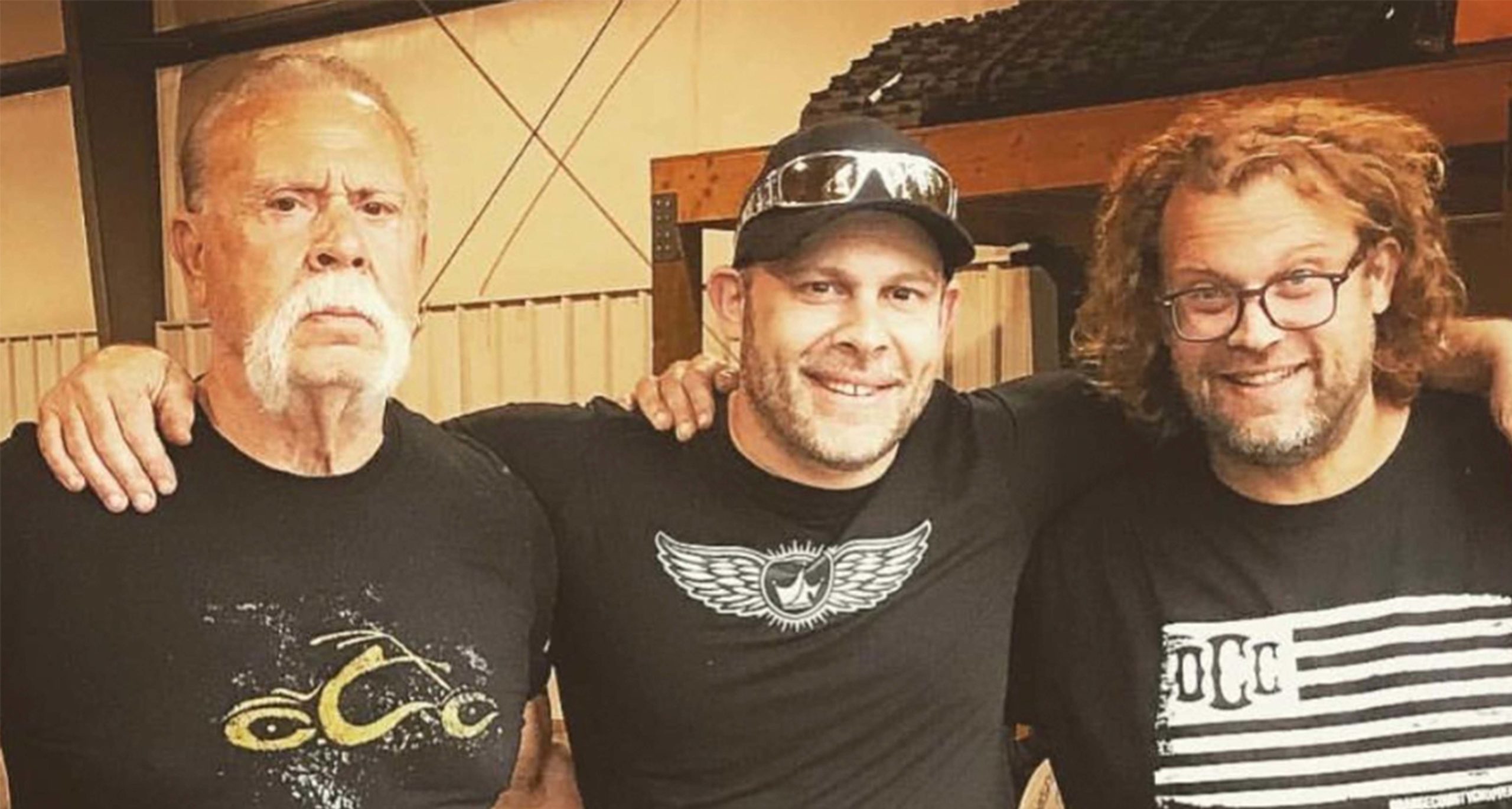 After a stint with the Merchant Marines, Paul returned to his normal life and in 1969, he married wife Paula, with whom he stayed married for 26 years. It was just a year later after tying the knot, that this man started building his empire. It all started by constructing bikes from the ground and up.
"Most of the time I would take a bike and I would customize it," he said. "I built a bike, and I took it out, and people were just all over the bike. I knew I had something at that point."
During the mid 80's, Paul's wife took her children and left him because of his problems with alcohol abuse. His eldest son, Paulie, then turned to his father and the two started building and customizing choppers together.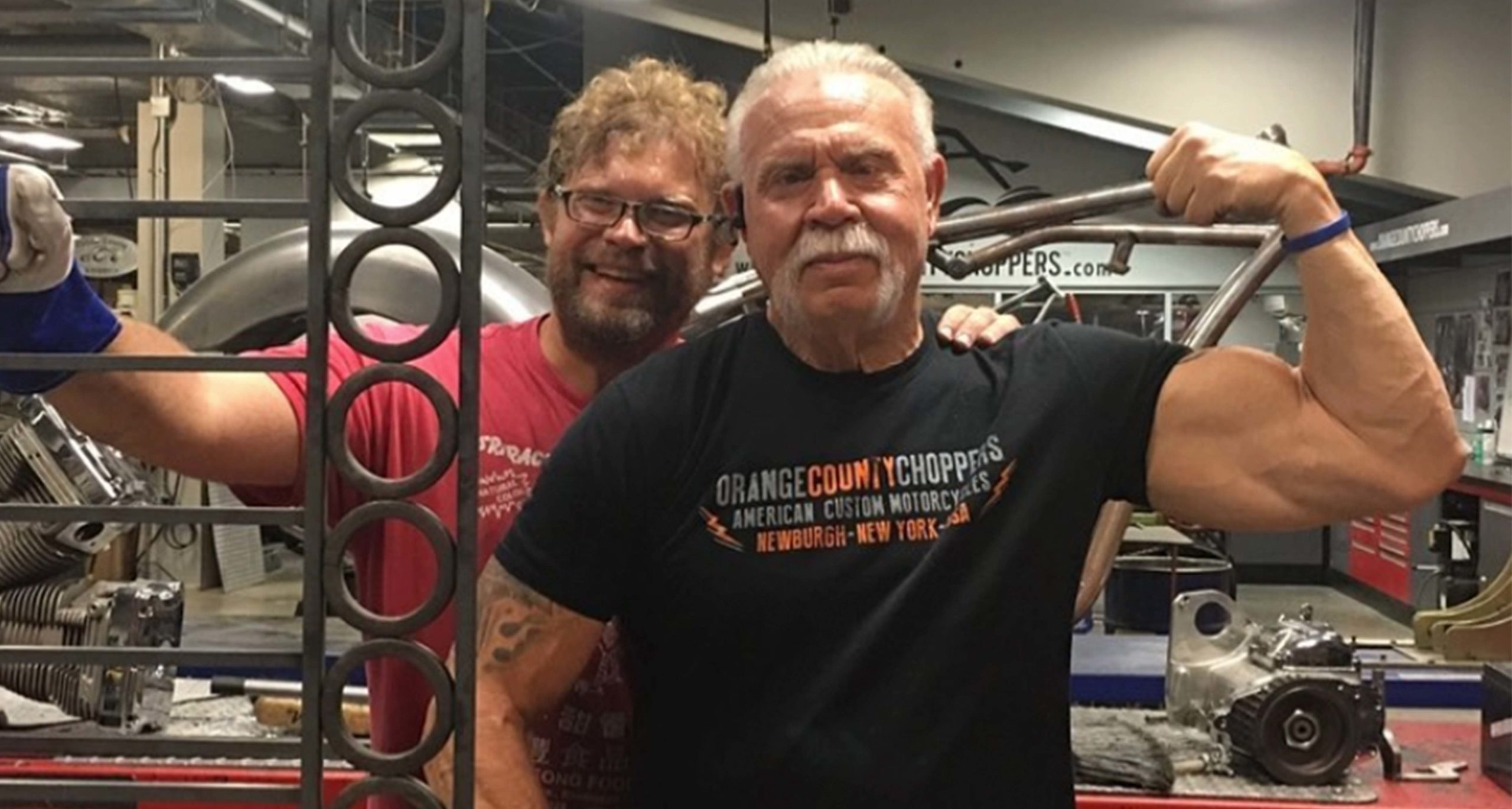 All of a sudden, many got interested in his work, especially his impressive chopper modifications. As the word of Paul's work spread around, Motorcycle magazines was interested to feature him and his choppers. This was a turning point for Paul because soon after, Discovery Channel gave him a call and offered him a show. However, as with most of the shows of this type, American Chopper wanted to focus on the relationship between Paul and his son Pauley as much as they were interested to show the world how skillful this man is.
"I called [producer Craig Piligian] early the next morning, before the overnight ratings came out," Paul Teutul Sr. recalled of his disappointment of the concept of the show program. "I cleaned his clock on the phone. 'You've ruined my life,' I screamed, 'and my career. I didn't expect this.'"
The producers, however, believed in the concept they created and asked from Paul to at least wait for the ratings, which were quite impressive.
A flood of congratulations and messages reached Paul's email in the morning, and the 1.2 percent viewer market share was terrific for a 10 P.M. Monday time at which American Chopper aired. The viewers obviously loved the drama between the father and his son.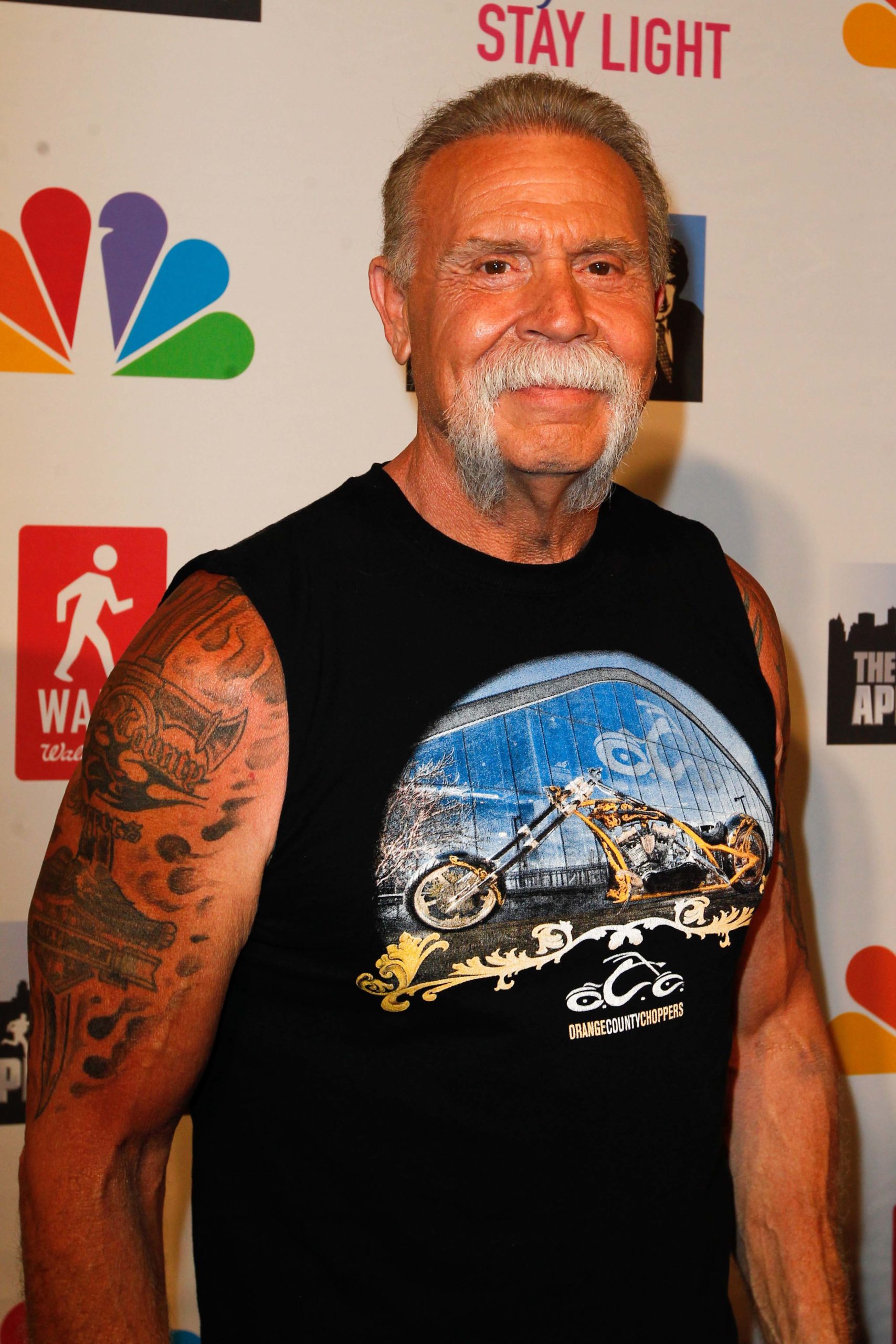 The show turned out to be huge success. The intense relationship between the father and the son, however, was never faked for the sake of attracting more audience. The two really didn't get along at times and that resulted with Pauley leaving his dad and starting a competing shop named Paul Jr. Designs.
Not long after American Chopper was canceled, its spin-off, Senior vs. Junior, aired.
"This road that we're on is only going to lead to one place. All this passion and pride brought us together. And drove us apart," they said in the show's intro. "It only makes sense that this ends where it started. With the build."
In 2018, American Chopper got a reboot, but it never reached the same success as the original show.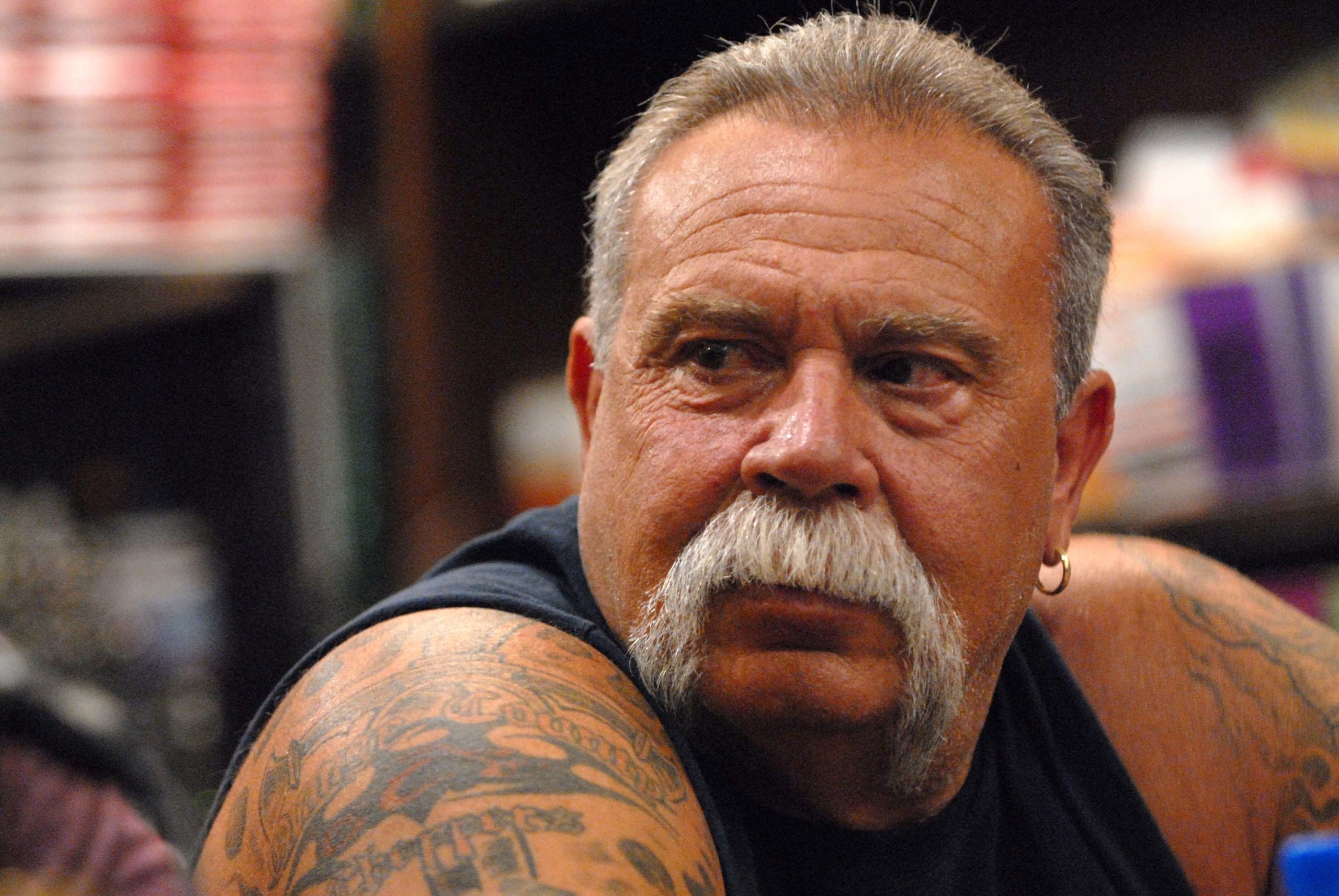 That same year, Page Six reported that Paul filed for Chapter 13 bankruptcy as he owed $1 million and only had $1.8 million. Paul himself claimed that he was making around $15,000 a month but was spending $12,600 to keep up with his lifestyle. Later, he reported that his expenses exceeded his income at around $20,000 a month and owed $150,000 to the town of Crawford, New York, for taxes.
A year before, he was sued by former business partner for fraud. According to Page Six, he "failed to provide [her] with a copy of a federal income tax return or transcript for the most recent years, to 1it, 2017 and 2018."
Today, he has a net worth of around $500,000 and it looks like he managed to get on his feet thanks to his motorcycle-themed restaurant and a museum in Clearwater, Florida.
In recent years, Paul has been heavily involved with the Make a Wish Foundation through his OCC Foundation.
"We support the Make a Wish Foundation – it's terminally ill kids, and basically, they get a last wish, and we were number one as far as their wish which is. Which I think is pretty impressive," Paul Teutul Sr. told CNBC. "You know, to come here and see … bike guys. When I talk about making a difference in people's lives, pretty much that's what I refer to. Because I think when these kids come here, it breaks your heart.
"But the thing of it is they're here because they want to be with you, they want a part of you," he added. "It's their dream. So, to me it's an honor, to be able to do that, and I think I get more out of it than they do."
Paul Teutul Sr. is active on the social media and shares plenty of photos of himself and his girlfriend, Joan Bulger Kay.
Please SHARE this article with your family and friends on Facebook if you are a fan of American Chopper.
Bored Daddy
Love and Peace