No matter how often we remind our children about what is right or wrong, at the end, they choose to act and do what they see us doing. That is the reason why whenever they are around us, we should always behave the way we wish them to. If they see us fighting and getting angry over little things, they will later copy that behavior, no matter if we tell them to stay calm in certain situations.
One pastor, Ryan Marlow, is doing a great job raising his son Levi. This North Carolina family is devoted to their religion and Levi often attends his father's service.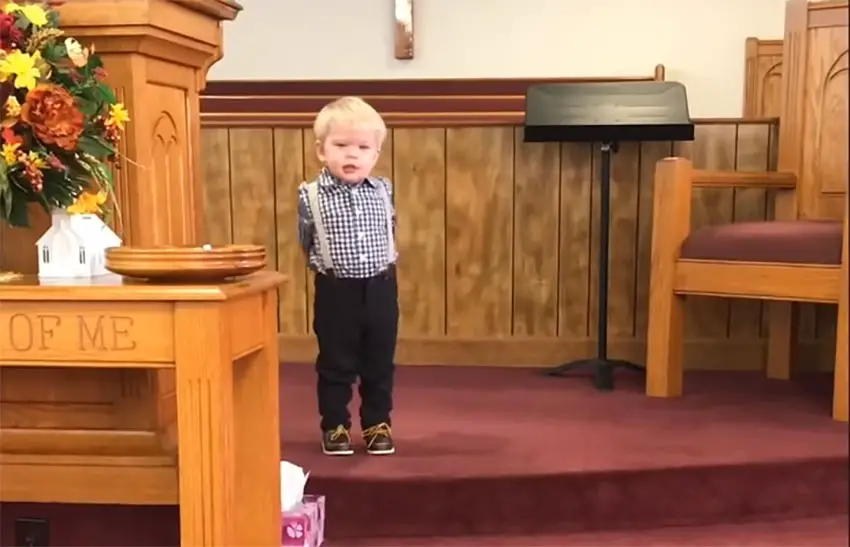 One day, just as the Sunday service was about to start at the church where Ryan works, his boy decided to preach his own wisdom to the people gathered.
The little one stood in front of the people and started sharing stories. Being just 19 months old, most of the people didn't even understand what he was trying to say, but at least he treated them with a great laugh.
Levi's dad shared the video of the cute "speech" with his followers on the social media not knowing that the boy's video would soon go viral.
Levi truly is a pastor in the making. For his "service," go to the video below and don't forget to SHARE it with your friends on Facebook! It will definitely make their day.
Bored Daddy
Love and Peace!