What would the best Christmas gift for an animal lover be? The answer is pretty much obvious. A pet adopted form a shelter. That way, these special people are getting their furry best friend, and an animal gets a new home. This sounds like the perfect plan, doesn't it? Well, that's exactly what these Seiling, Oklahoma, parents did for their daughter.
She always wanted a dog, but somehow, it was never the right time according to her mom and dad. But she was so eager to be around dogs that she started volunteering at the local shelter, and that's where she fell in love with one special pooch named Rambo.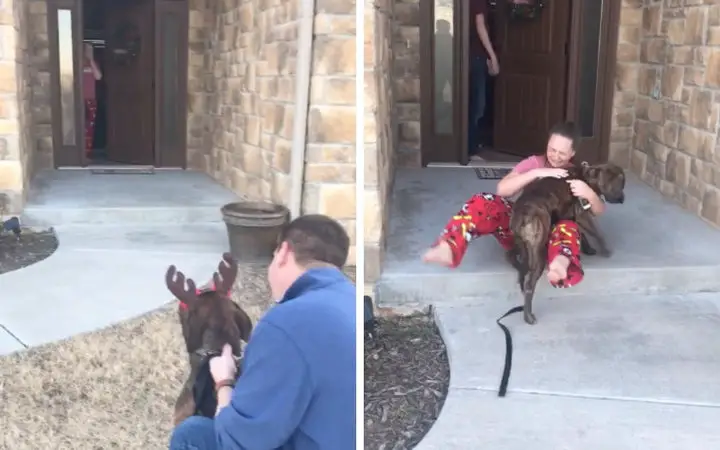 Rambo was a Plott Hound and Mountain mix who stole Hallee's heart the moment she laid eyes on him. She really wanted to take him home, and had no idea that her wish will be granted just before Christmas.
"She would come in and just sit with him," Jackie Ross-Guerrero, the shelter's director, told ABC News. "They connected from day one."
Lance and his wife visited the shelter and adopted the dog without telling their daughter. They even asked the rest of the staff to keep the adoption a secret.
The next day, Hallee went to work only to realize 'her dog' was given to a forever family. Although she was glad for his well-being, she was also a bit sad because she wanted it to be part of her family.
Now, just a week before Christmas, Hallee's parents placed Rambo at the doorstep and waited to see their daughter's reaction, which was luckily caught on tape.
"This isn't a joke?" Hallee Fuqua says through tears of happiness at the end of the Facebook video.
This will be the best Christmas ever, with the family welcoming another member that will make their days more enjoyable.