We always say how dogs are the most loyal creatures that have ever entered our lives. Sadly, we can't say that we as humans have always returned that loyalty back. The great number of stories of owners who leave their furry pals behind is a proof that we can never love dogs as much as they love us, and that makes me really sad.
Now, amid the coronavirus crisis, we witness even more incidents of animals being dumped as many people can't afford to take care of them. The story of a lovely Pit Pull named Lincoln is such a case.
Lincoln's owner had to leave his Orlando home in order to be with his family during the pandemic, so he though the best thing to do was to tie Lincoln to a neighbor's tree hoping they would help him find another home. When the neighbors woke up in the morning and saw the tied Pit Bull with a muzzle on and a note by his side, they were confused. The note read, "I am leaving to California to be with my mother and brother during this pandemic. Please take care of Lincoln or find him a good home. I trust you with my baby. I'm sorry."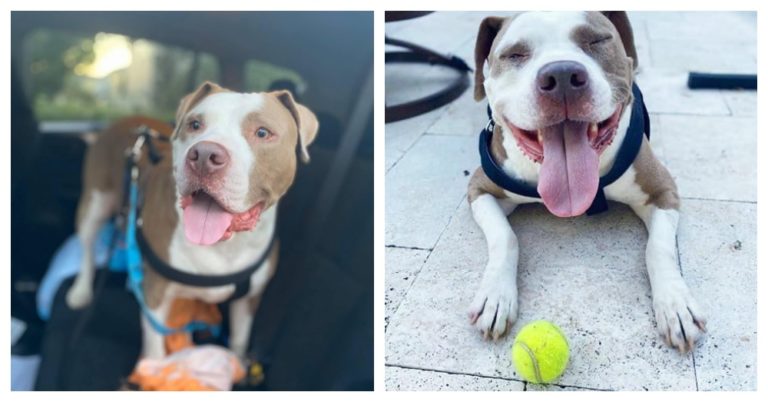 The neighbors couldn't keep Lincoln, but they reached to an animal rescue organization, The Pittie Party of Central Florida (TPPCF). One of the volunteers there, Mayson Jones, brought Lincoln home.
She knew Lincoln would be sad without his owner by his side, so Mayson made sure she kept him busy at all times. They played fetch, took long walks, and did a bunch of fun things together.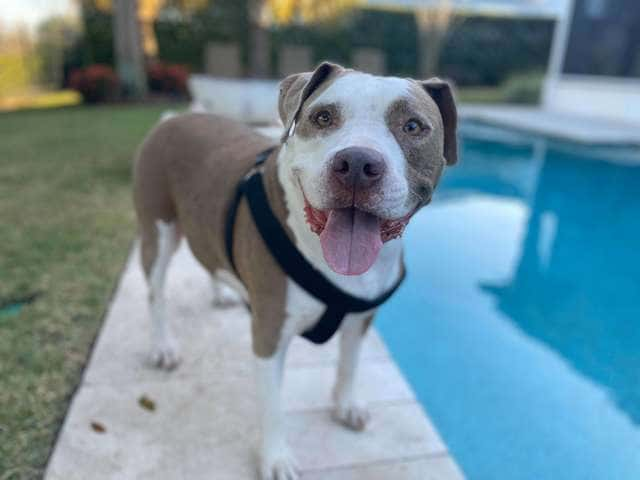 Putting Lincoln up for adoption was quite impossible because of the situation with the coronavirus, so the rescue organization was looking for someone to foster him until they find a way to find him a forever home.
That's when Melanie Anderson stepped up. Lincoln's foster family owns a boat so he gets to enjoy the sun while sailing with these people who spoil him rotten.
Hopefully, Lincoln's new forever family will own a house with a huge yard as he enjoys running and playing. He's getting along pretty well with other dogs, but not cats. So if you think you'd be the perfect person for him, please contact the shelter.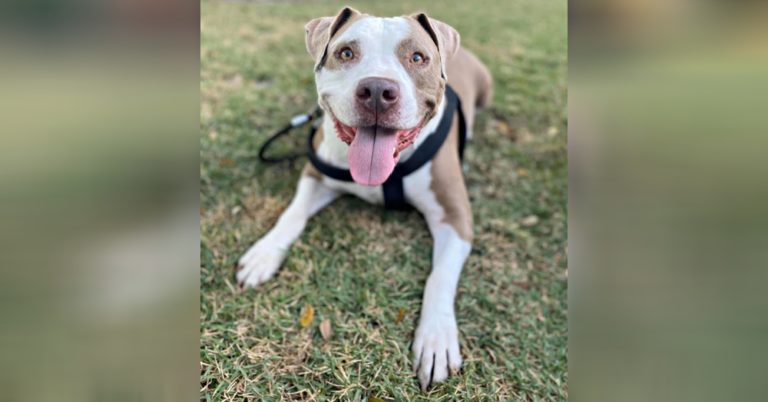 The rescue, TPPCF, is having hard times looking after all the animals at their shelter at the moment as the number of pets surrendered because of the pandemic is huge and the number of foster families and adopters declined. "We are in crisis mode with the amount of people who have abandoned their dogs because of unemployment and the uncertainty of what is around the corner. Shelters are being forced to euthanize dogs at a devastating rate. Individuals are abandoning their dogs on the streets after many shelters are denying intakes. WE ARE COMMITTED TO SAVING AS MANY OF THESE DOGS AS PHYSICALLY POSSIBLE BUT WE NEED YOUR HELP," they posted on Facebook.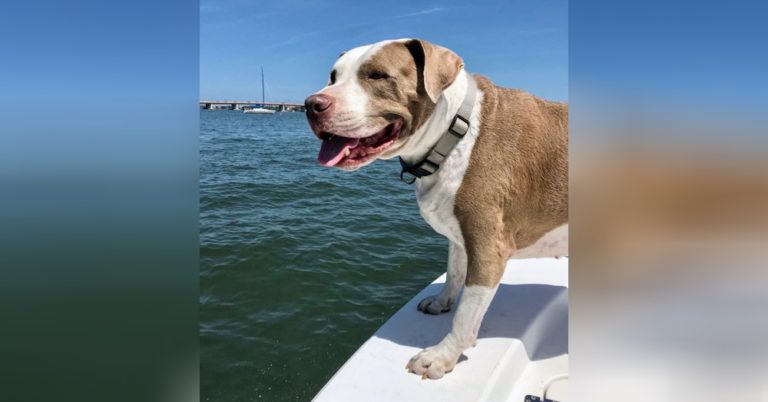 Foster families will be provided with all necessities around the animals and the expenses for taking care of the dogs will be covered. "There is no way we would ever be able to do what we do without the dedication and commitment from foster families. These individuals are the true heroes in rescue!"
Please share this story and help shelters' pleas reach more people who would like to offer their home to these dogs.