The second day of the impeachment trial of former POTUS Donald Trump didn't start as he was hoping. People close to him told CNN and Fox that he was "beyond furious" at his legal team among which lawyer Bruce Castor and attorney David Schoen.
Allegedly, Trump was angry at Castor for praising the House impeachment managers for "a job well done" and not being able "to get at the heart of his defense team's argument," according to CNN.
Speaking of Trump's role in the Capitol riots, Rep. Jamie Raskin said, "He assembled, inflamed and incited his followers to descend upon the Capitol" falsely convincing them that the elections were stolen from him. During the rampage, five people lost their lives, among which a police officer.
However, after recent writings by CNN, it looks like Trump feels no remorse for the riots and doesn't feel guilty of inciting them. When asked whether Trump feels remorse, an unnamed source close to the former president who was discussing the impeachment case with the CNN, laughed instead of answering the question.
During the Senate impeachment trial of former President Donald Trump, the TV cameras are focused on the person speaking and viewers are unable to see how lawmakers are reacting.

Artist Bill Hennessy captured scenes of what the cameras don't show https://t.co/fKfmiln3qy

— CNN Politics (@CNNPolitics) February 11, 2021
A chilling footages of the Capitol riots were played during the second day of the trial. In one of them, the public could hear rioters trying to reach to the House Speaker Nancy Pelosi as well as Vice President Mike Pence.
One of the rioters could be heard saying, "Where are you, Nancy? We're looking for you!," while others say, "She's in here," and "Nancy? Oh, Nancy? Nancy, where are you, Nancy?"
"This attack never would have happened but for Donald Trump," said Rep. Madeleine Dean, D-Pa. "And so they came, draped in Trump's flag, and used our flag, the American flag, to batter and to bludgeon."
Capitol security camera footage made public for the first time shows Schumer's "near miss" with rioters on Jan. 6 https://t.co/bpEsduoqSz pic.twitter.com/kTxwzYeo9y

— The Hill (@thehill) February 11, 2021
Others also took a stand and shared their thoughts on the matter. Among them, Sen. Susan Collins, a republican from Maine who commented on the video, telling CNN: "It was reliving that day with some additional detail that just reinforces my belief that it was a terrible day for our country and that there's no doubt that it was an attempt to disrupt the counting of the electoral votes."
"I'll always be grateful to law enforcement and the Capitol police for protecting us, but also proud of the fact that we came back that night and finished our constitutional duty, we did not let the rioters accomplish their goal of disrupting the vote," she added.
Sen. Ted Cruz, believes that despite being "emotional," the video footage of 6th of January 2021, when the riots took place, doesn't show direct connection with Trump.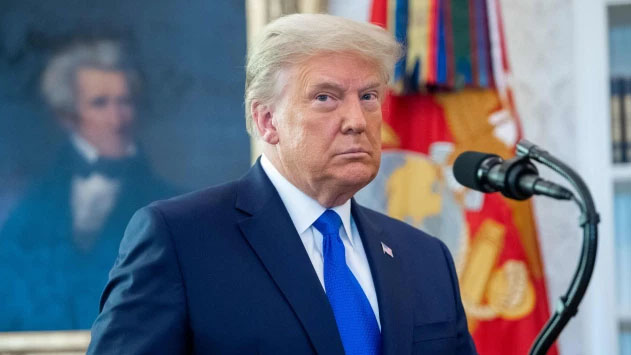 We are all yet to see how this trial will end.