Contrary to the common belief that police officers are only spending their days pulling people over and giving tickets while patrolling in their cars, the reality is totally different. These people do a lot for the community and wear many hats fulfilling their role of making sure people are safe and sound. And as many of them deal with catching criminals, most are also involved in proactive problem-solving.
Brandon Sheffert is one of those police officers who are ready to go an extra mile when it comes to people's safety. One night, while he was on the job, something unusual attracted his attention. A boy who was obviously in a hurry, which made him make an assumption the kid could be in trouble.
"We were just driving around patrolling, and we noticed this kid who was sprinting down 85th Avenue. We were kind like, 'this is odd. Nobody sprints like that, so let's stop this kid.'"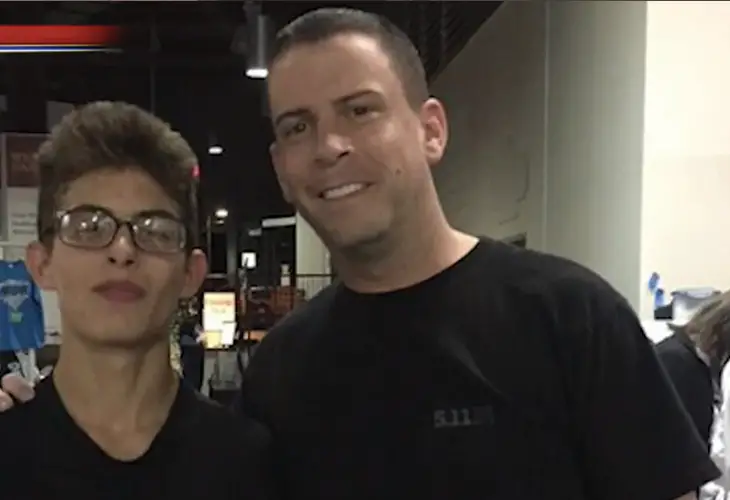 None of these strangers could ever think how this encounter would change their lives.
"Something about it bugged me, because I couldn't get through to him. He just seemed like there was something going on, and that there was something that was hurtful going on that he would say," Brandon said about the experience.
The kind officer then put his mind into keeping an eye on the 16-year-old kid whose name was Antony Schultz. The teen lived in a one bedroom apartment with his family of seven and struggled to lead a normal life.