When they earn enough money to live comfortably for the rest of their lives, some people get greedy and only want to see their fortune pile up, while others decide to share a large portion of it with the less fortunate.
The name Manny "PacMan" Pacquiao is one of the greatest in the history of boxing. Coming from a poor neighborhood in the Philippines and not being able to afford any commodities early in life, this man achieved what seemed unachievable for someone who struggled as much as him at the beginning.
Pacquiao is the sole eight-division world champion in the history of boxing and has won twelve major world titles. He has been inside the boxing ring with professionals such as Ricky Hatton, Oscar De La Hoya, Timothy Bradley and Floyd Mayweather Jr. Showing incredible strength and out of this world moves and speed, Pacquiao made a name for himself and "boxed" his ways into millions of dollars.
The great thing about Pacquiao is that he's more than willing to share those millions with his fellow Filipinos who are in need of help.
Believe it or not, so far, Pacquiao has helped build over 1000 homes in the Sarangani province, which is known to be one of the poorest in the country. He knows what it feels like to be homeless because until the age of 12, he didn't have a roof over his head. But then, he learned he was great at boxing and his life changed for the best.
Pacquiao is aware he is one of the few lucky ones who escaped the poverty and he now shares his luck with those who need it the most.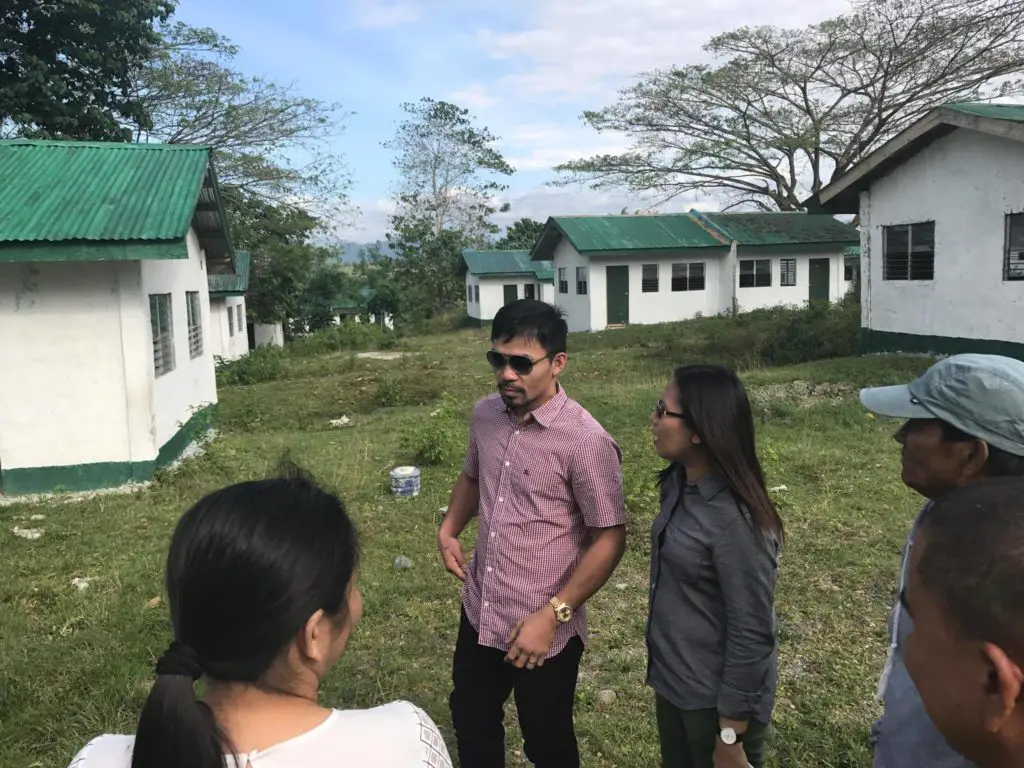 For more on this incredible athlete and his impact on the rural parts of his native country please check out the video below.
A story worth sharing, don't you think so?