I believe that the kind of love couples had for one another in the past was somehow deeper and purer than what we have nowadays. The true family values were something people lived by and they had greater respect for one another.
Take a look at Derek and Phyllis Mapes from Norwich, England. These two are both 90 years old and have been married for 66 years. They have always celebrated their anniversary together, except for this year.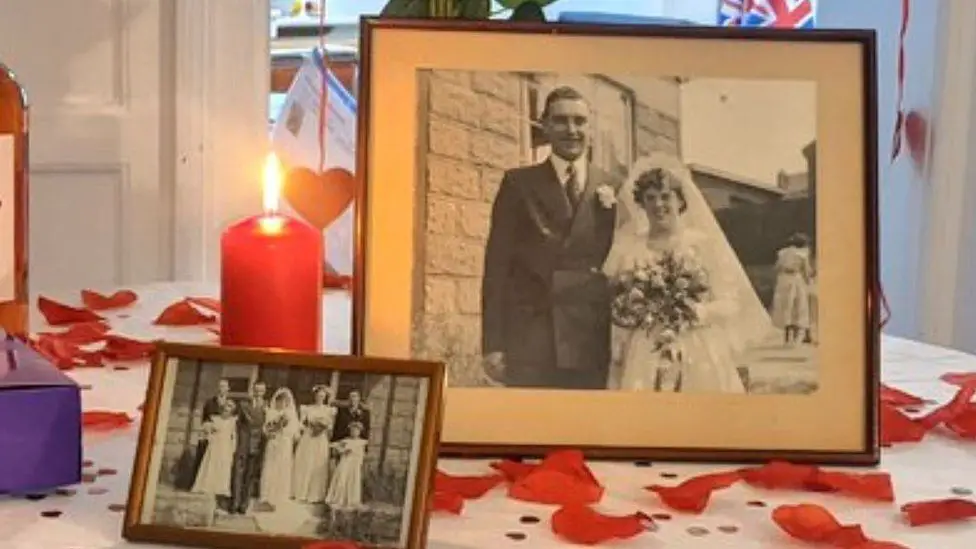 Because of the coronavirus pandemic, the two were forced to spend eight months separated.
Phyllis was admitted to the hospital as she didn't feel fine and was transferred to a nursing home right after that. Because of the social distancing, her family wasn't allowed to visit her there. In fact, they could only see her when the nursing home organized socially distanced meetings, but that wasn't enough for her family, especially her husband, who missed her dearly.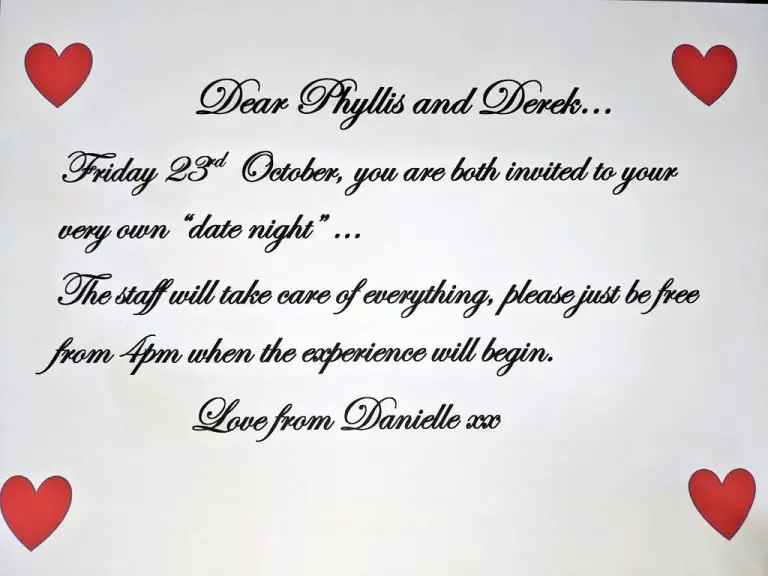 Then, some time later, Derek was also taken to a nursing home, a different one than that where the love of his life was. The two felt like the gap between them grew bigger, but then, Derek was transferred to Phyllis' nursing home, Laurel Lodge Care Home.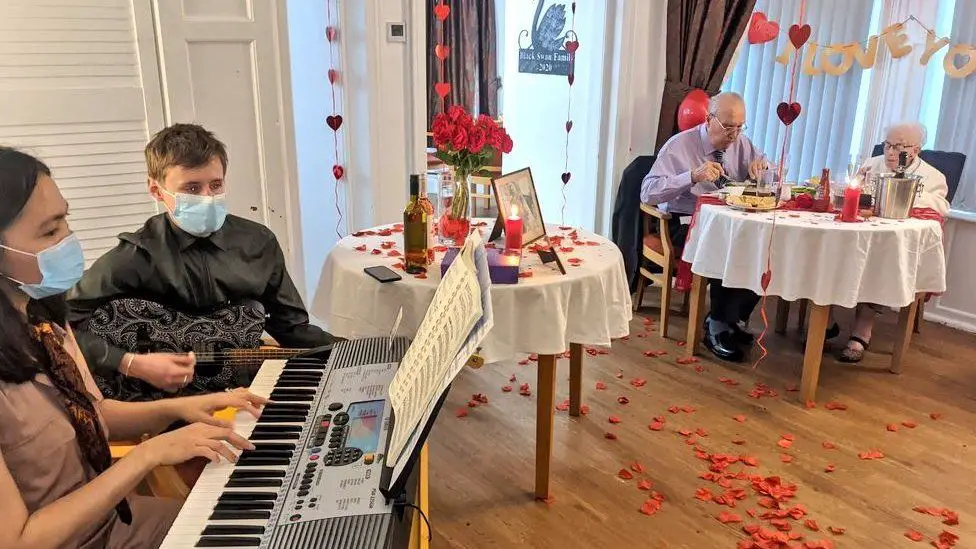 The staff there were aware that being together with someone for over six decades must have been special, so they organized a romantic dinner for the elderly couple. This was supposed to make up for the anniversary they missed in February.
The place was decorated with a huge number of rose petals and live music was playing. Derek and Phyllis were all dressed up and had an amazing night.
"It's brilliant, it's good to be back together. You realize what's been missing. The fact I had been a little bit lonely in a bungalow, I was in there on my own," a teary Derek told Metro News.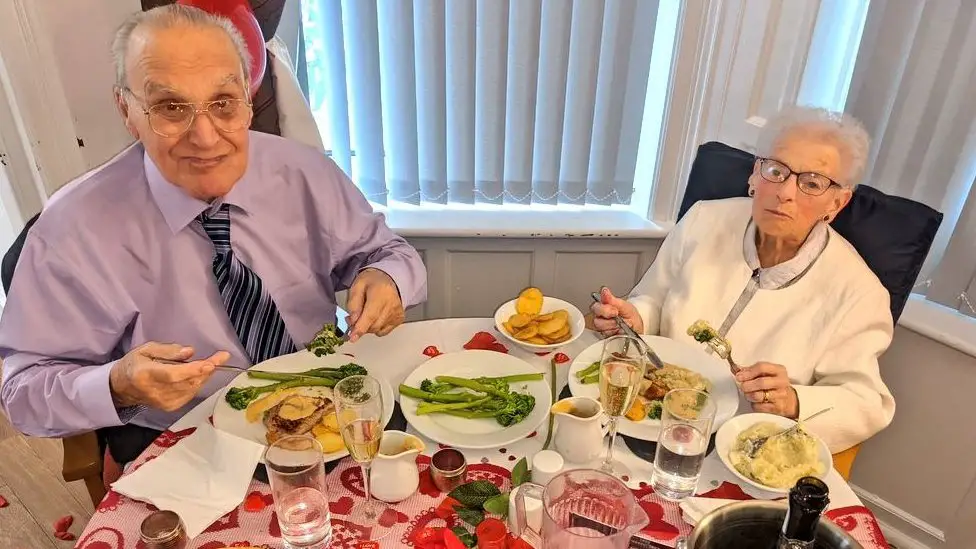 Danielle Bullent, the nursing home manager, said,  "It felt as if we were not at Laurel Lodge but in this posh restaurant. It was all about them, they had no clue. They've been apart for so long."
The Mapes have three children, seven grandchildren, and 12 great-grandchildren. We are so happy this loving couple is finally together again and we wish them more happy years together.