Although doctors are the ones who admit patients at the hospital, diagnose the health issue, prescribe appropriate medications and treatments, do surgeries, and many more, they wouldn't be able to do any of these without the assistance of the nurses. At the end of the day, nurses are the ones who stay by the patient's side, make sure they take their meds in a timely manner, and are the first to know if the patient's condition has changed. They are caring, devoted, and supportive.
Nurse Brenda Buurstra works at the Bronson Hospital, Michigan, and she is one of the most compassionate people who would do anything to see her patients happy. She makes sure to remind them every now and then that things are going to be just fine.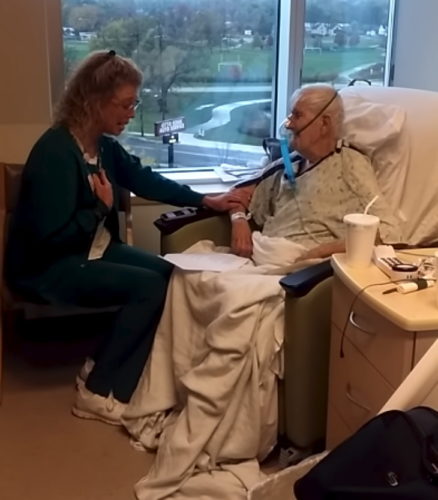 Robert Olson on the other hand is one of Brenda's patients. He is an elderly man who was admitted to hospital due to breathing difficulties. What is special about Robert is that he is a very hardworking man who retired at the age of 85, but now feels that his health is declining so he ended up at the hospital.
His daughter Roberta Lytle even told WWMT:
"We did not think he was coming home this time."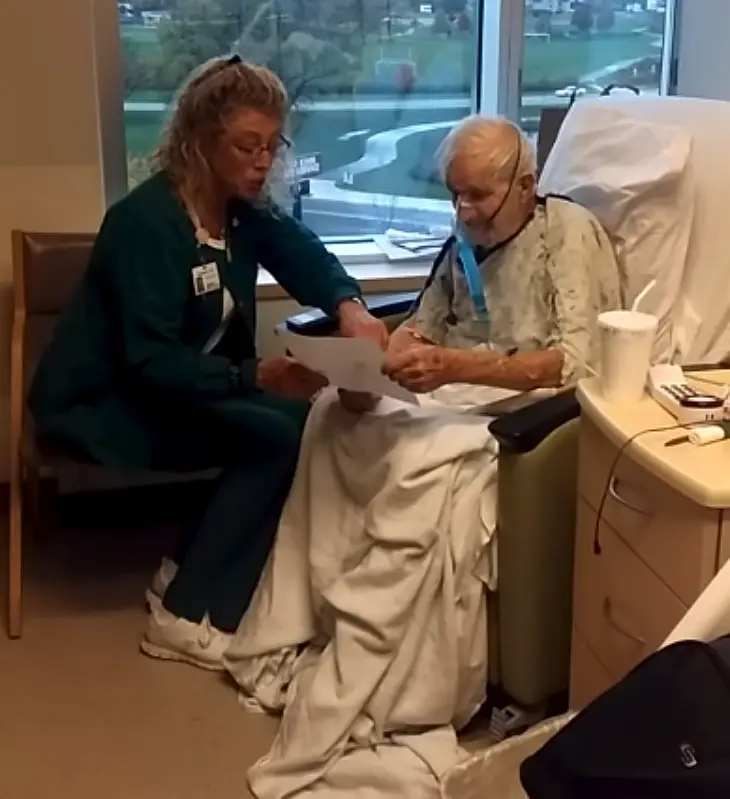 Due to his age, Robert couldn't be operated on, so he was placed in hospice care under the wings of nurse Brenda.
As this loving lady walked into the room of her new patient she could see him and his daughter watching a show about Pat Boone. She though it was a great way of bonding so she joined in the conversation and learned how Robert really liked one of the song's Pat Boone's daughter sang. Nurse Brenda didn't think twice before she started singing part of it.
"I'm just blown away because the woman's got a voice."
It was awesome how the man was so delighted by the nurse's action that he tried to join the lines besides his severe health condition.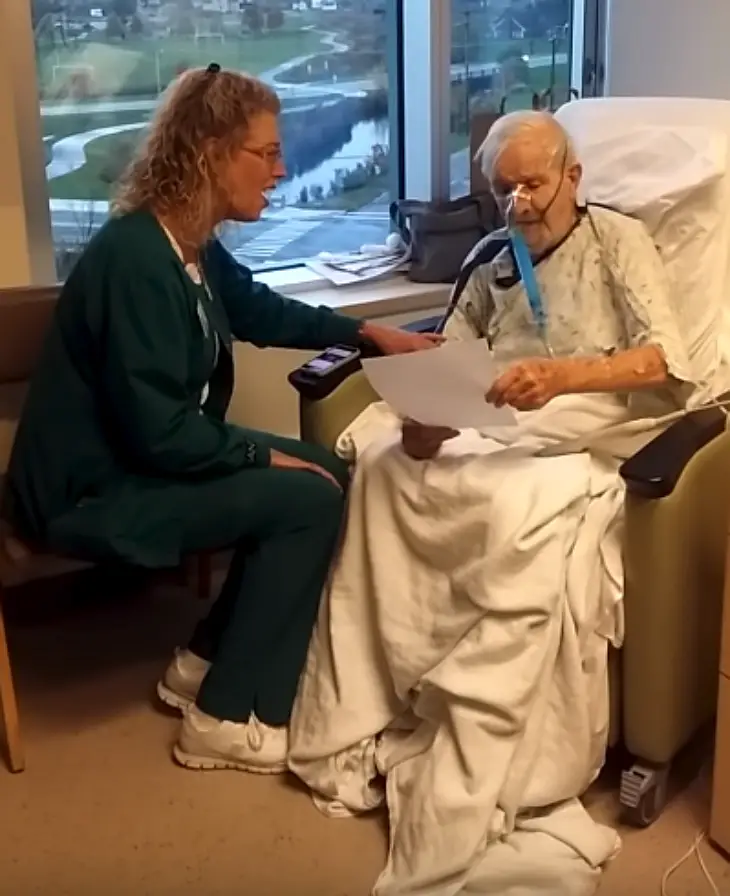 The next day, Nurse Brenda came into the room holding a sheet of paper with the lyrics of the song "You Light Up My Life" and left Robert and his daughter simply stunned. They couldn't believe how caring she is.
"Even through his little venting mask he was wearing, his eyes lit up. His whole countenance changed, and he had a big smile. You could tell that song lit him up. Literally 'You Light Up My Life,' that song really just lit him up. You could tell it touched his heart."
Roberta though it was the cutest thing ever seeing the nurse singing to her patient so she took a video of the lovely sight.
Although the family believed Robert wouldn't make it this time, what Brenda did gave him the strength to recover and soon after he was discharged from hospice.
"I have sung to patients for 14 years, and this is just the first time I got caught … To make that awful hospital stay they're going through just a little bit better, a little bit brighter. I wanted to be on a team of positive people, and that's what we have here at Bronson. I'm not the only nurse who goes above and beyond at Bronson. This is what we do every day."
Once she uploaded the video on YouTube, many people praised Nurse Brenda for what she did, saying she is one of a kind.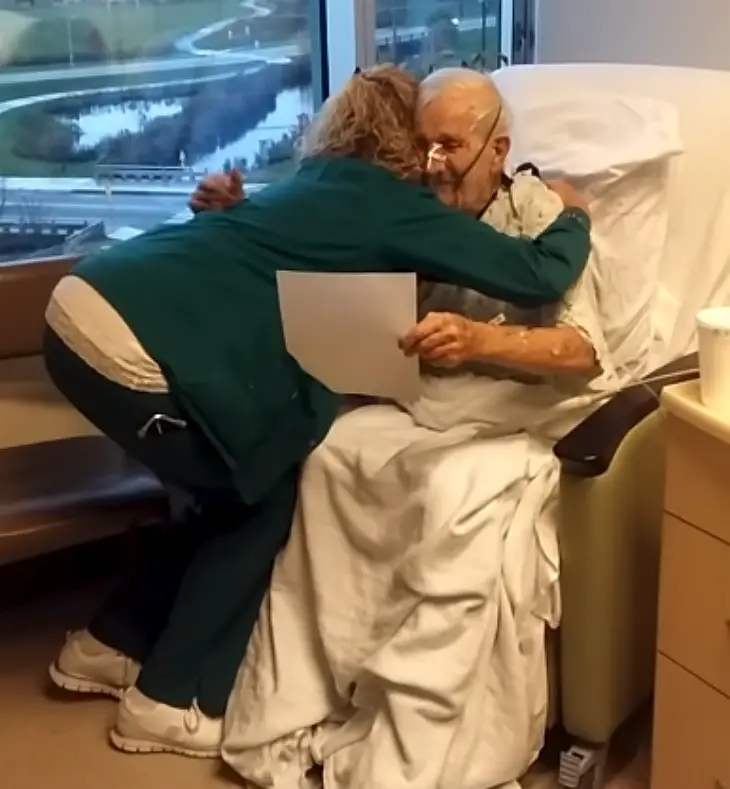 She has an angelic voice that she used to light up Robert's life.