That drive we feel to procreate for some of us is especially strong, sometimes more than others, especially as we get older, Jess Ham, from Jacksonville, Florida, really wanted to be a mother, but had not got any children of her own!
She worked in nursing at the Wolfson Children's Hospital, so instead, she saw and cared for the children of others, saw and dealt with many new parents every day as they came to her place of work.
There was one particular patient that crossed paths with her, she could feel something life changing was going to happen this time!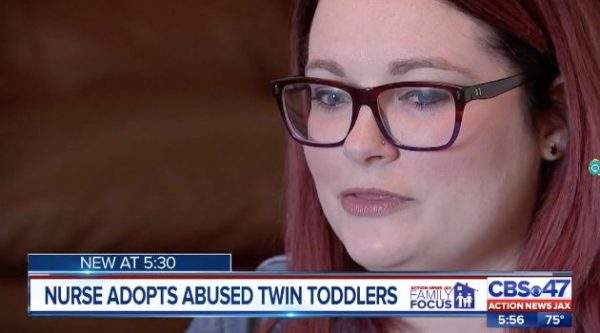 It happened when the 14-month-old girl called Delilah was taken to the hospital, to the pediatric intensive care unit, the little one was in awful condition, it was so sad.
The little girl was really sick looking and very underfed, she had broken bones and a fractured skull, she was too weak to hold a bottle even!
Hamm was shocked the poor little girl was being abused at home…
She said:
"My heart was broken …She was just so lifeless, but she still held onto my finger."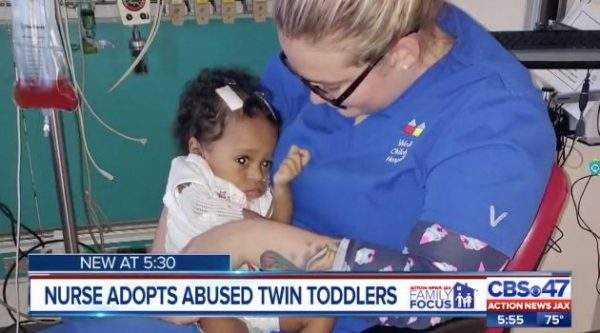 Jess cared for the toddler, she knew that the girl would need more and more as time passed, she really felt in her heart that she could, herself, give something more to the girl.
Jess said:
"I was like 'oh my gosh, I'm going to take her home'"
She decided that she really wanted to adopt Delilah!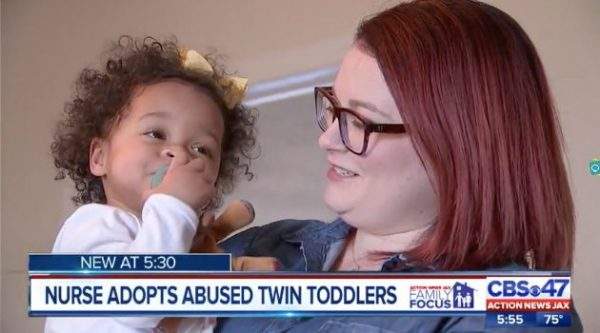 There was a twist to the story though…
Jess started the paperwork and began to go through the motions with the Florida Department of Children and Families, she then learned that Delilah was not the only one!
As it happened she also had a twin sister called Caroline…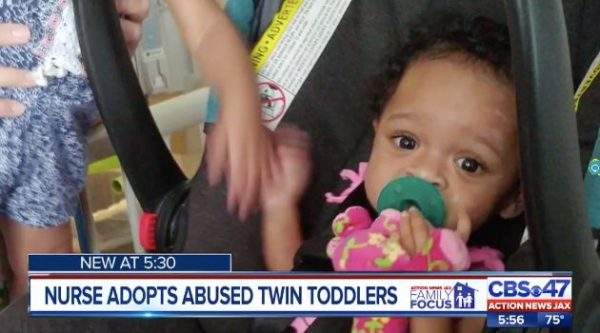 Caroline too was in the hospital there, Jess thought that to separate them would be a terrible thing, she decided that the sisters had to remain together, then she did something amazing:
She went ahead and started the process to adopt both twins!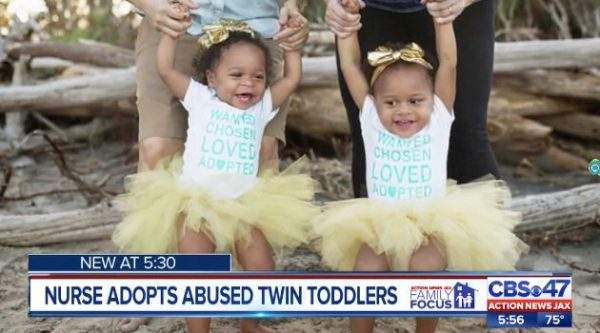 Jess had been raised in a loving home and the young twins are coming along really well, with the love she gave them, they were really flourishing. Jess reads to them, and they love her back so much!
For the girls, it really was a life-saving decision, but too, for Jess, it was the best timing too, although she didn't really think about adoption before when she saw the girls it made perfect sense!
Jess said:
"I hope when people hear my story it opens them up to the possibilities of adopting"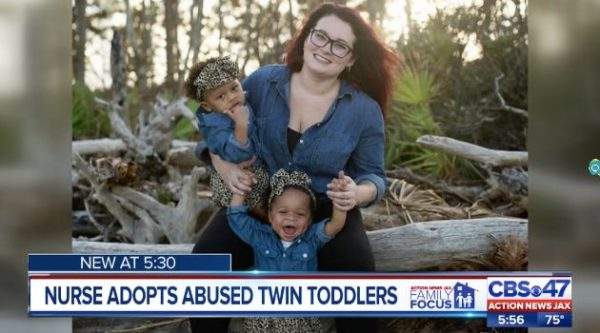 We hope that you too are inspired about adoption, and maybe we can SHARE this story and inspire others to adopt too!