From the moment she took over Hollywood with her performance as Donna Hayward on the ground-breaking television show Twin Peaks, beautiful Lara Flynn Boyle has become many people's favorite. Dubbed the "It Girl" of the '90s, Boyle could brag with her lavish lifestyle and the enormous popularity she enjoyed over the years.
Boyle's personal life has been a tumultuous one. Love and adored by many, she has dated celebs and has been married twice. From 1990 to 1992, Boyle was romantically involved with her Twin Peaks co-star Kyle MacLachlan. Having in mind that the cult series was an enormous hit back in the day, and is still popular even today, it didn't come as a surprise that their relationship caused quite a stir and attracted the attention of millions.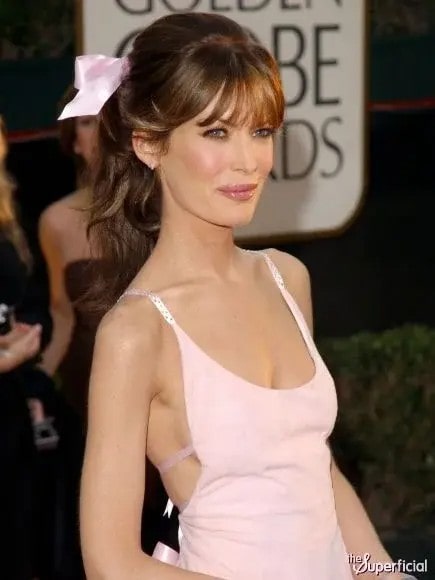 Then, in 1996, Boyle married her first husband John Patrick Dee III. Their union lasted for two years.
Later, she got involved with actor David Spade before she started dating Jack Nicholson, who was 33 years her senior. Rumors were that Boyle and Nicholson first met while she was still together with Spade when the Chinatown star asked her out in front of Spade while they were smoking marijuana. Spade only learned the two were dating after they were involved in a car crash, covered by paparazzi.
Today, Boyle is married to husband Donald Ray Thomas II, a real estate investor, whom she tied the knot with on December 18, 2006.
During the last couple of years, Boyle decided to step out of the limelight and has only been seen in public on several occasions.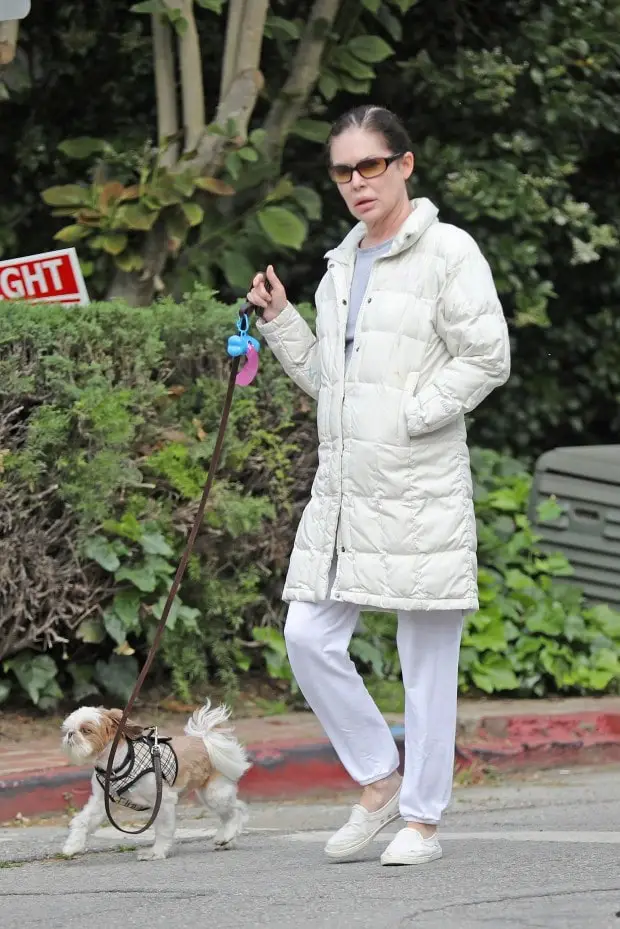 Recently, she was spotted in Los Angeles walking her dog on a leash while wearing a large coat and had dark hair into a low ponytail, which is her signature look.
However, what many noticed is that the actress didn't resemble her old self which can be seen from the photographs.
The actress who ruled the silver screen in the 1990s gave the impression that she was not wearing any makeup.
Many claim that she had undergone plastic surgeries to alter her appearance, but she didn't comment on the rumors.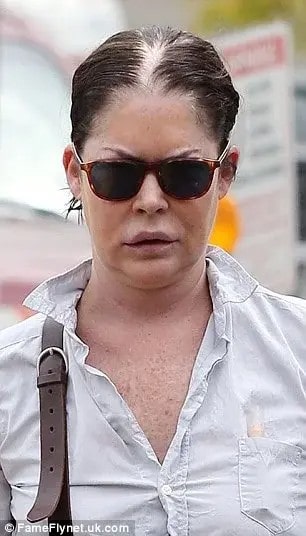 Some time ago, Boyle was spotted holding a bottle of Johnnie Walker Red Label while driving as her car window was only half rolled down.
When it comes to what media outlets write about her, Boyle says she doesn't pay much attention and doesn't use a computer or a smart phone so she isn't much familiar with the rumors surrounding her name.
"I am surrounded by enough amazing people who can lead me in the right direction and inform me whether or not people are saying nice things or bad things about me. To be ignorant is to be happy."
Please SHARE this article with your family and friends on Facebook!
Bored Daddy
Love and Peace