Nicole Bass' personality was described as larger than life by pretty much everyone who has ever met her.
Being 6'2 and weighing 240 pounds of pure muscle, this woman became a bodybuilding sensation, but that wasn't the only world she conquered.
Although her career in professional wresting was short-lived, she did left an everlasting impression because not many people have ever seen a woman her size. Over the years, Nicole gained fame for her appearances on The Howard Stern Show, which opened many doors for her with regards to her career as a wrestler. People loved her for her humor, which was self-deprecating. One thing she loved was make people laugh, and she was quite good at it. At one point, she even dubbed herself the "biggest, heaviest, tallest and strongest" woman in the world.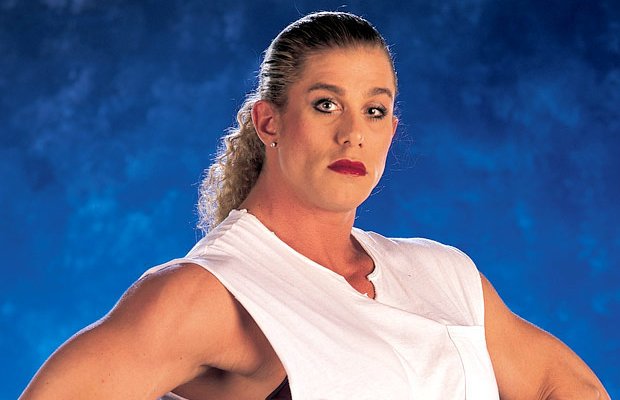 Nicole's stint at WWE began with a debut at WrestleMania 15, a planetary popular pro-wrestling event.
However, as everyone expected Nicole to rise to stardom and pursue a long career, she was sacked from the company after just a couple of months, which resulted in a lawsuit. She wanted $120 million, claiming that her contract had been wrongly terminated. The trial sort of turned into a circus and eventually, Bass' case was dismissed by a New York City jury in 2002.
WWE Attorney Jerry McDewitt made some harsh remarks after the trial was over. "Nicole Bass' case was a bunch of filmsy garbage, just a shakedown. She wanted money from a company that she thought would roll over and pay it. She was wrong," he said in 2002.
She on the other hand saw the trial as a victory, although the outcome wasn't in her favor. "I stood up for women. I stood up to a huge corporation. I stuck to my guns. It was very much an ordeal for me, to have to go through this process," she told PW Torch.
Besides being a regular on Howard Stern Show, Bass also worked as an actress. She appeared in Private Parts, the autobiographical story of Howard Stern, The Bold and the Beautiful and General Hospital.
However, after leaving the wresting scene, she sort of vanished from the limelight and worked regular jobs out of the reach of the public eye.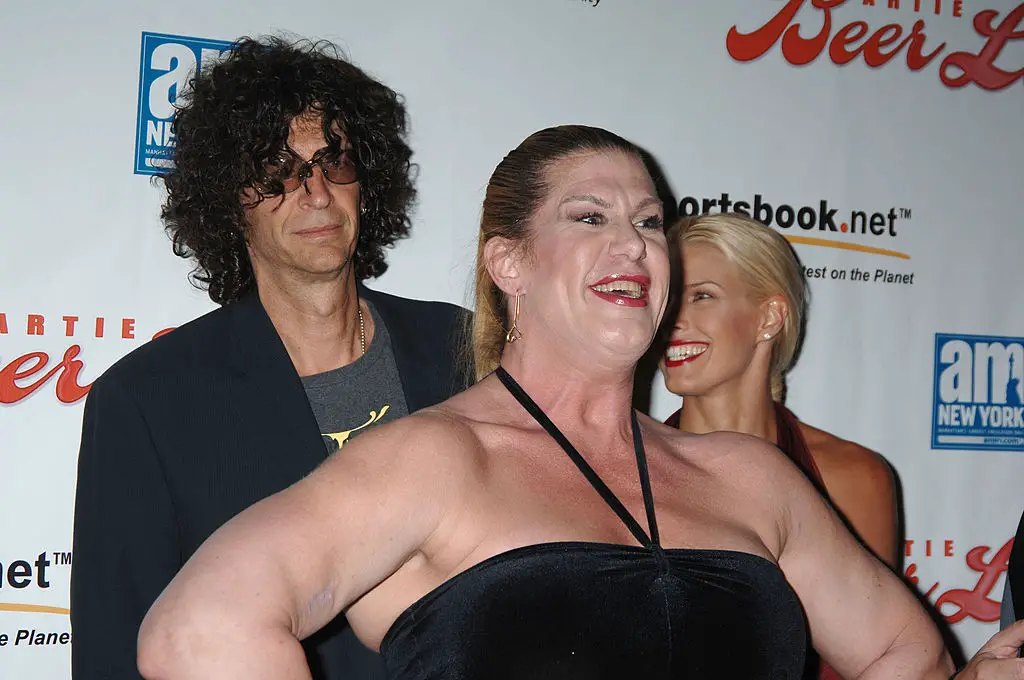 Ever since 1985, Bass was married to Richard "Bob" Fuchs. They stayed together until his tragic passing in 2013. He was 64 at the time and died in his sleep. Bass was quite younger than him and she took care of him during the last years of his life. His death was something Bass couldn't get over for a long period of time.
Eventually, she started dating her business partner, Kristen Marrone.
In mid-February, her name emerged in the news once again as media reported she was found unconscious in her apartment. She was then rushed to the hospital, but there was nothing that could be done. Following a heart attack, Bass was pronounced brain dead. She passed away on February 17, 2017 at the age of 52 after she was taken off life support.
"A few days ago Nicole got very sick. She was brought into the hospital and they did everything they could to help her. I have been sitting here with her in the room 24/7 since she got here making sure she was being given the best possible care. Today we learned that there is nothing else that can be done. Nicole was an amazing woman. Strong not only on the outside but inside as well. Beautiful soul and kind heart. Many people knew Nicole but few ever got close enough to know the REAL woman that she was. I got to be one of the lucky few. Not only was she my soul mate and my girlfriend but she was my best friend, my teacher and my business partner. I learned many valuable things from her and created many beautiful memories in the time we had together," her partner shared on Facebook.
Nicole Bass was such a strong woman, both inside and out.
Please SHARE this story with your family and friends on facebook.
Bored Daddy
Love and Peace