Sheriff's deputy Nick Tullier, who was shot during an ambush which took place in 2016 in Baton Rouge, Louisiana, has died on May 5, his family confirmed.
Deputy Tullier spent six long years fighting for his life and overcoming one complication after another. Sadly, his health deteriorated and he died at a hospital, aged just 47.
Tullier was wounded on July 17, 2016, two days after Alton Sterling was killed by Baton Rouge police. A shooter started a fire with an assault rifle at a convenience store on Airline Highway in Baton Rouge and shot six police officers within 13 minutes before a SWAT office shot and killed him.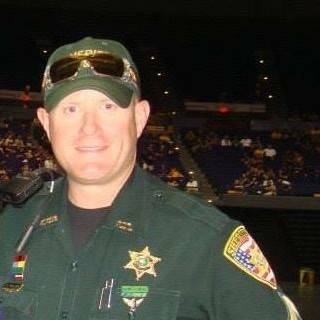 Following the attack, Tullier was rushed to the hospital and doctors only gave him 24 hours to live. However, he was determined to fight for his life and lived for six more years, a period during which he had undergone a number of procedures.
In 2021, Tullier was hospitalized because of severe stomach pain. He was diagnosed with intestinal obstruction but he subsequently needed emergency surgery after an IV filled his arm with fluid and his stomach operation was postponed for a week. Unfortunately, doctors weren't able to resolve his problem entirely because of the injuries he sustained during the shooting.
He was unable to eat or drink and was only getting vitamins through IV. This affected his overall well-being and he refused to talk to the doctors or his family and friends.
"He's fighting for his life again, as he has been since he was shot. Doctors believe there is nothing extra they can do than what is currently being done. He's puffy. His stomach is swollen. The bloodwork shows no evidence of improvement," his father, James, wrote shortly before the deputy died. He was aware that his son's passing was just a matter of time as there was nothing to be done.
"Nick's injuries were caused by his selfless acts in courageously answering the call to guard and serve. He has no doubt that he was also immensely carried by his family's, friends', and colleagues' love, prayers, and faith. It's easy to understand how Nick grew to be such an excellent guy after witnessing his parents, James and Mary, nobly and selflessly commit their life to Nick's rehabilitation," Sheriff Sid Gautreaux said in a statement.
We are very sorry for Sheriff's deputy Nick Tullier's passing. He was a real hero who was never afraid to put his life on the line if that meant protecting others.
Rest in peace.
Please SHARE this story with your friends and family on Facebook to honor Nick Tullier.