Are you ready for some cuteness that will make your day? If yes, stay here for the video which melted the hearts of over 50 million people. It shows two twin babies who are less than a month old taking a bath together. What makes this video so special is that the little brothers have their arms and legs wrapped all over each other. It is very obvious they believe they are still in their mommy's womb, especially because the person giving them a bath uses a special technique developed by one grandmother and a maternity nurse of many years, Sonia Rochel from Paris France.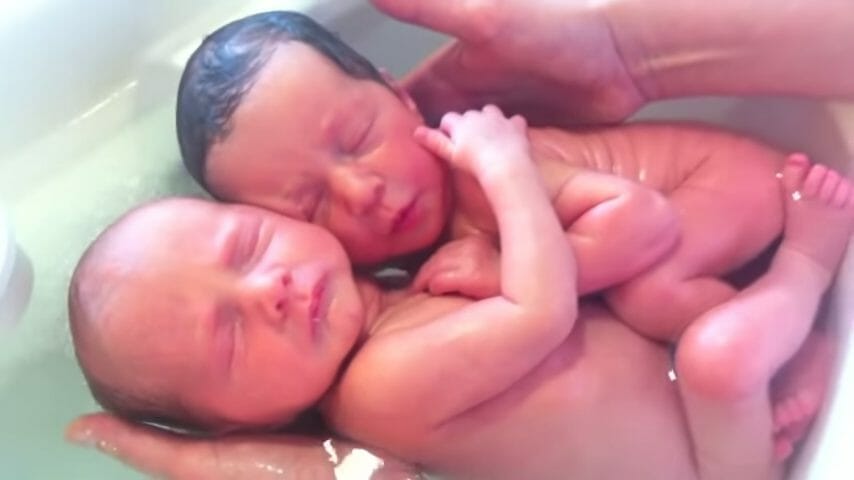 The aim of this type of bath is to provide the feeling of comfort babies feel before they are welcomed into the world. It is only applied to babies who are less than two months old.
It is true when they say that the bond between twins is like no other. It's deeper, stronger, and definitely unmatched. Well, twins know each other long before they are born.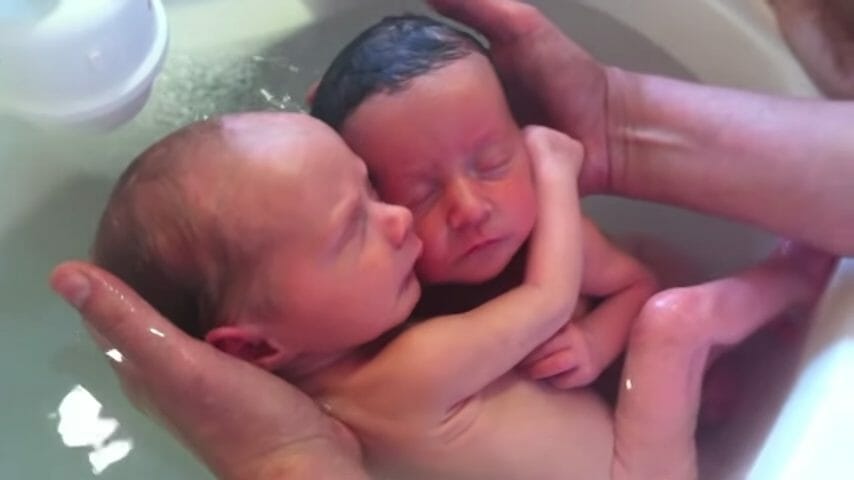 You can check out the heartwarming video below. Enjoy and don't forget to share it with your friends. Soothing indeed.