We all have to agree that mothers are our everyday heroes. There's nothing they wouldn't do for the happiness of their little ones. And although it feels like children grow up in a blink of an eye and want to be more and more independent as time goes by, little babies still need around the clock love and care from their mothers.
This is all great and I am sure every mother out there would love to spend her days with her children more than anything, but most of them have jobs they have to return to after giving birth.
Melody Jett Blackwell is one lucky mother who happens to be working in a very friendly and baby-welcoming environment. Her boss doesn't mind if she brings her baby daughter at the office.
It was one of those days when lovely Nora-Jo kept her mommy company while she was doing her job. The two were enjoying a sweet mother-daughter moment together which was the reason why Melody's boss decided to make a public comment about bringing babies to work.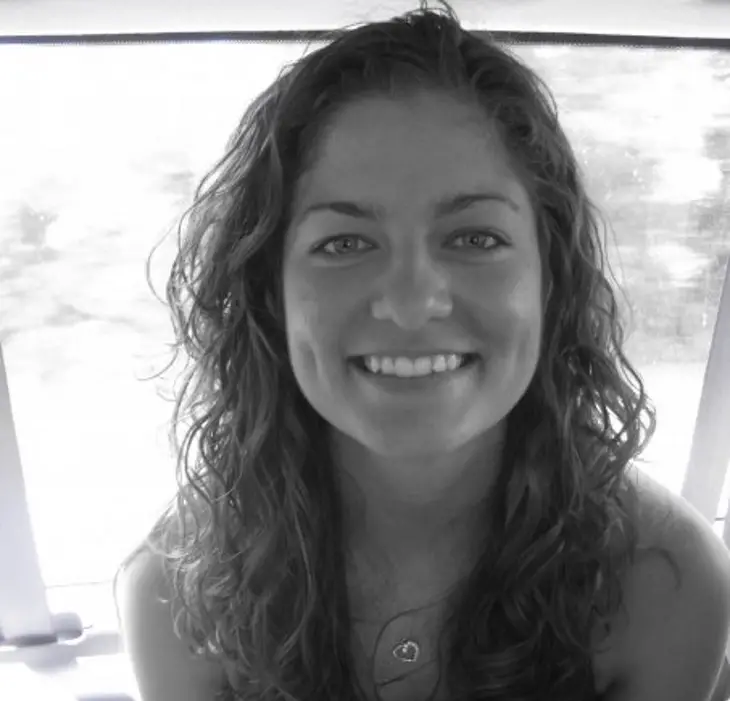 This sight was way too precious not to be shared with the world. Melody made motherhood look like a piece of cake, or at least her boss thought so. The pictures of the two bonding while working was uploaded on the Maryland Farms Chiropractic Facebook page and neither Melody nor her boss could imagine it would gather that much attention.
"Workin' mamas. She makes it look easy. It helps that Baby Nora-Jo is so sweet and content just being with and near her mama. Would y'all mind sharing this? We need more small and large businesses to see this is doable and should be allowed more often! The newborn months are so short. #WorkinMamas post a pic of you and your little ones while you work!"
Melody is still allowed to work from home and only visits her workplace when it's really crowded at the office and her colleagues need an extra pair of hands. She works at a chiropractic office in Brentwood, Tennessee and her employee lets her take as many breaks as she needs to breastfeed her baby.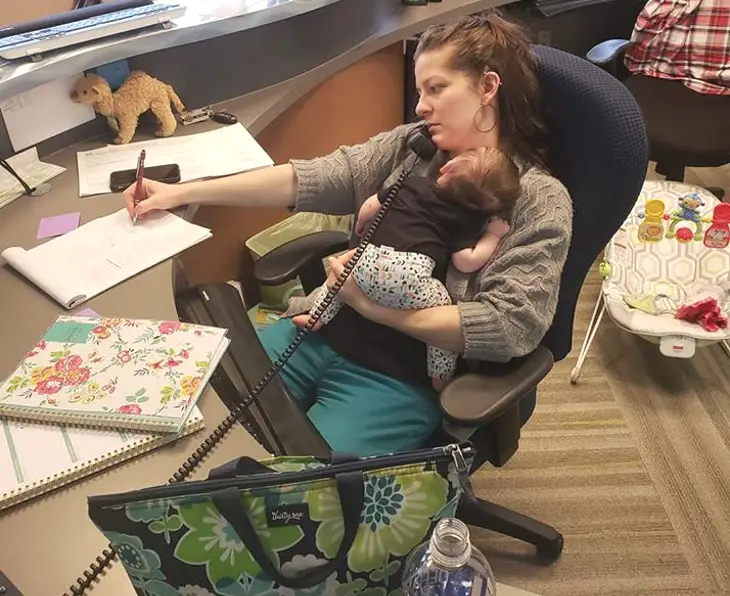 With all those people sharing and reacting to the photo, Melody and her boss realized it could inspire other companies and business to follow their example.
Melody told Love What Matters:
"I know not every office and work environment is conducive for children and babies, but I think more places can be more flexible than they are currently."
This flexibility may result in reducing the daycare costs and increasing mother's productivity.
"I think many families find it almost makes more financial sense for one parent to stay home, rather than go to work just to have most or all of their checks pay for day care."
Not every single mother can choose to be a stay-at-home-mother as she might be the only money maker in the family.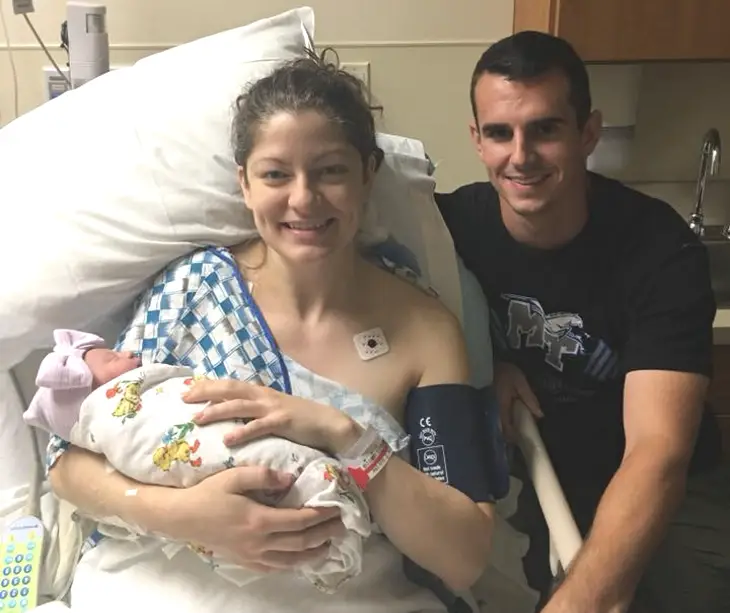 Melody wishes that the photo of her taking care for her baby while doing her regular job motivates other owners to see the bigger picture.
"Depending on the work place, moms can bring their children to work and be productive. I hope that more moms in the future will get the opportunity that I have-to get to spend every day with my baby but also contribute to the family income."
Bringing baby Nora-Jo to work doesn't affect Melody's efficiency. She is capable of doing both 'jobs' at the same time. But as she says, this is all thanks to the friendly and supportive working environment.
Please share to inspire others to show their appreciation for those who risk their lives every day to keep us safe.
Bored Daddy