The number of people who are forced into homelessness is huge. Their life on the street is beyond difficult, but most times, there's nothing they could do to change their fate. Luckily, there are always those who do, just like two women named Jennifer Husband-Elsier and her friend Melissa Akacha who stepped up for a women in need and changed her life.
70-year-old Lynn Schutzman had a great life. She worked as a pharmacists her entire life and was involved in a happy marriage. Sadly, all that changed when her husband of many years passed away and her health deteriorated. As a result, medical bills started piling up and she couldn't make ends meet. Unfortunately, this loving woman ended up on the street and was forced to live in her SUV for over two years. The only companions she had were her two dogs.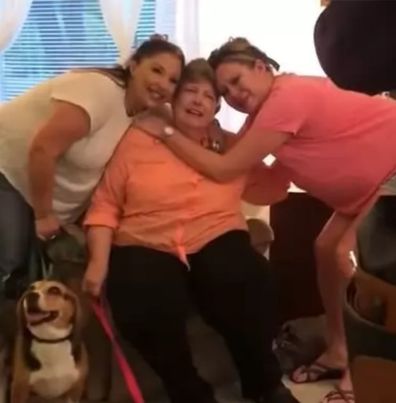 One day, Jennifer Husband-Elsier took a notice of Lynn. In the days that followed, Jennifer saw Lynn parked at the Target parking lot multiple times and realized she was living in her car. The sight broke her heart and she knew she needed to do something.
The first thing that came to mind was to reach to the rest of the members of the community.
"Does anyone know anything about the elderly woman with 2 dogs that has recently been living in her car under the covered part of the Target parking lot? I spoke to the police and they said she's been living like this for over 2 years in different areas of [King of Prussia]. … It's an awful scenario. Really, really upsetting," she wrote on the social media.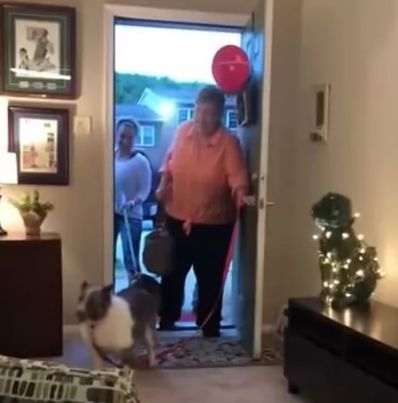 In no time, she got plenty of messages from people who shared her concerns. Many offered food and clothes, and although that was all very kind, it didn't help solve Lynn's problem.
Jennifer and her friend Melissa went a step further and started a GoFundMe page.
To their surprise, many people donated money and they were soon able to raise enough for a two year rent.
Before they told Lynn the happy news, the community gathered and decorated the place.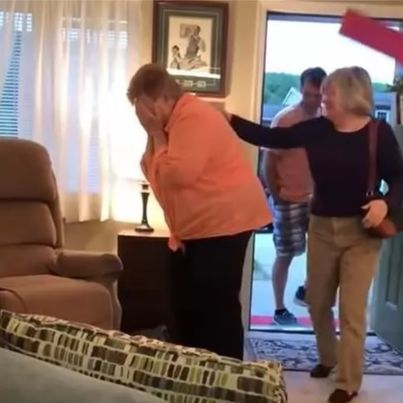 Needless to say, when Lynn checked it out she was over the moon and couldn't hide her gratitude and the tears of joy which kept rolling down her face.
However, the kindness of the members of the community didn't stop there. They bring Lynn cooked food and a bunch of things needed in order for her to function properly. Some even offer to walk her dogs, and Jennifer invited her over to celebrate Thanksgiving with her family.
"It wouldn't have happened without these angels," Lynn told ABC News. "I just want people to realize that this can happen to anybody. … I had a good job. I had good retirement but I got sick and health insurance only covers so much. … I have no children. I have no family. .. I had nowhere to turn. Sometimes, you know, just the kindness of strangers just makes all the difference in someone's life."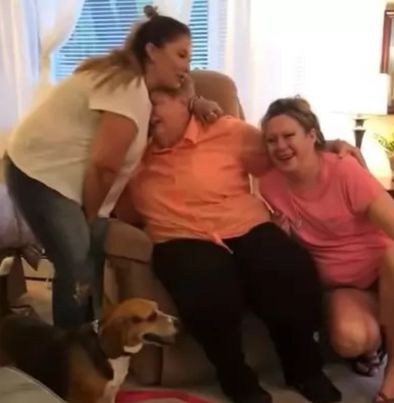 So touching and uplifting, don't you agree?
For more on the story go to the video below.