Christmas is the most wonderful time of the year. It is the time when true magic happens and miracles take place.
An employee at Costco named Eric Barragan was cleaning the aisles when a crumbled piece of paper caught his attention. He thought it was garbage, but he then noticed the handwriting belonged to someone young so he decided to take a closer look. It turned out it was a Christmas list.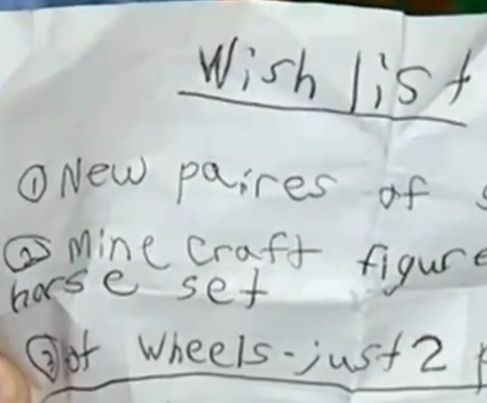 He expected the list to contain everything young children love, like toys, chocolates, or even fun games. And yes, the person who wrote it wanted some shirts, Minecraft figures, Hot Wheels (but only two), a horror video game called "Five Nights at Freddy's", a wallet, and a Gamestop gift card. However, it wasn't all. There were two things written down that not many children would ask for; "Bringing peace and joy to the world" and "Just love."
Barragan was astonished. "Most kids don't ask for those things, and I thought that was pretty special," he told CBS 2.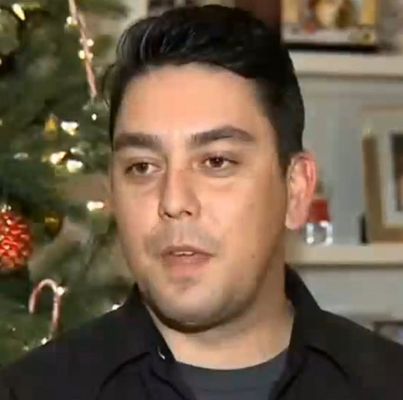 As the list warmed his heart, he decided to track down the young person who wrote it and give him some of the things he wanted for Christmas. Well, at least those he could buy.
The only problem was that he had no idea who that list belonged to, he only knew the name of the kid because it was written down. Barragan could go through the camera footage, but that would take quite some time, so he decided to share the list on his Facebook page.
Soon after, he got a message from someone who knew the boy's family. The list belonged to Julian Huey, who had no idea Christmas would come early for him.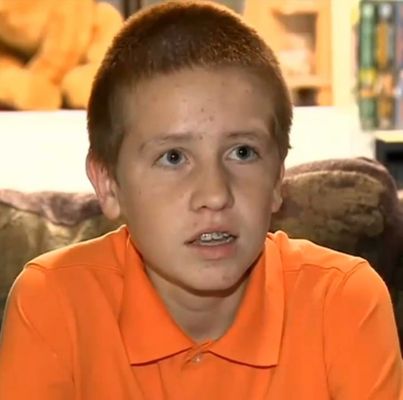 Barragan bought a bunch of presents, including everything from the list, and paid Julian a visit.
The boy was over the moon. He was so happy that he had a hard time hiding his excitement. His parents were as thrilled by the kind gesture. Julian's mom explained how the family had a hard time make ends meet because they were relying on just a military pension.
"I think I spent the first half of the last 24 hours just in shock," the mother told CBS 2.
Sweet Julian said, "All I want, mostly, my biggest thing is a big heart to love everyone and bring joy to the world."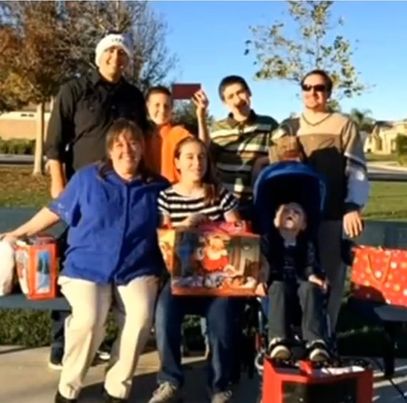 For more on this beautiful story, which reminds us of the beauty of Christmas, go to the video below.